15490
Content : Info pages
admin
Content: Info pages
Info pages, or information pages, are articles that you can post on your site. Each of them has its own URL. Multiple languages are supported. More on that below.
Go to the admin panel > section Content > Info pages (/admin/content/index).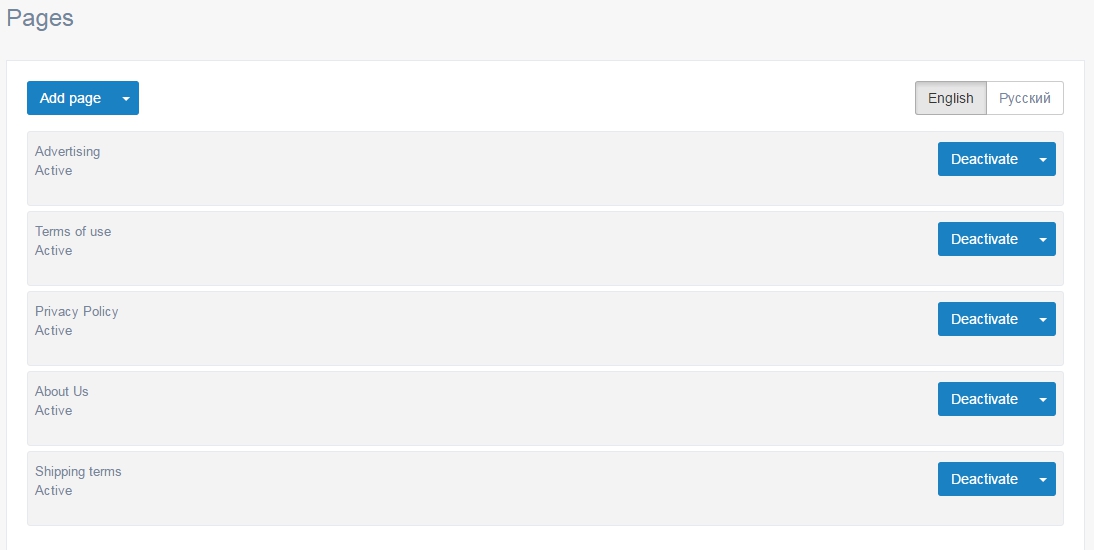 Click 'Add page' to create a new page.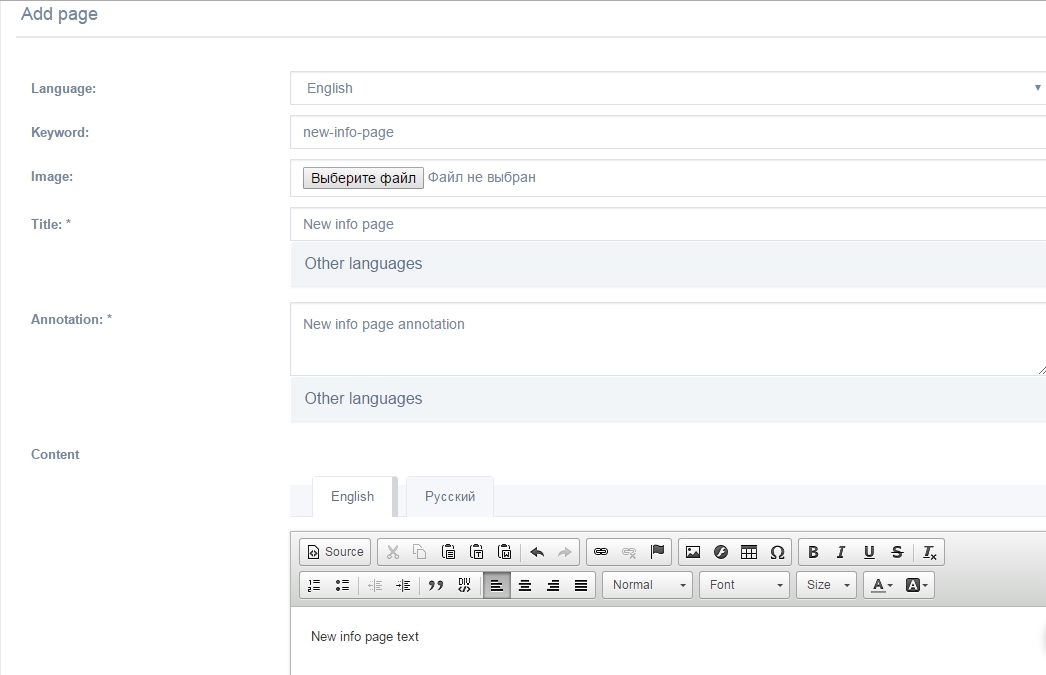 Site administrator can edit info pages, create sub-pages, make them in/active or delete them.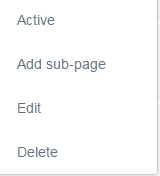 This is how it looks like in the user mode.

Tips:
1. To make a page available in another language, make sure to use the same keyword for the translated version.
2. Nesting is basically unlimited.
We are open in UTC+3 time zone:
8:00 am – 1:00 am (8:00 – 1:00) Monday - Saturday
1:00 pm – 5:00 pm (13:00 – 17:00) Saturday
Poland
Al. Solidarności 115, lok. 2. 00-140 Warsaw
"PILOT GROUP" Ltd
Russia
68, Leninskiy street, Yoshkar-Ola, Mari-El, Russia, 424003
"PILOT GROUP RUS" Ltd