336
Media
admin
Media uploads
You can find all the files uploaded by your site members in the Media sectioin in the admin panel (/admin/media/index/).

This is how you can manage the uploads: mark and unmark them as adult content, delete them, and view the owner's name and privacy settings.
When an upload is marked as Adult content users will be able to see them only if they have allowed it by checking the box "Show adult content" under personal settings (/users/settings):

Site members can create their own albums for uploads or choose the default albums created by administrator.
Click 'Create album' and you'll be able to write its name in all site languages: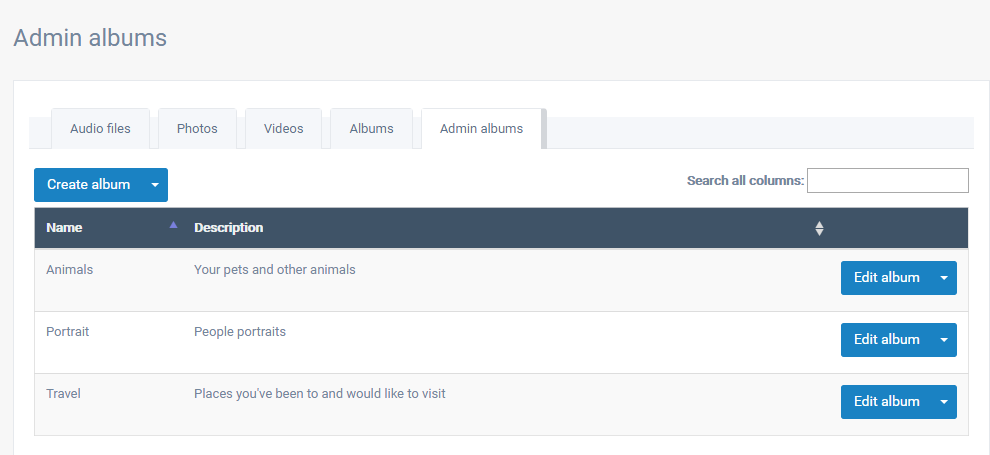 While users edit their photos, they can create their own albums or choose default ones that are common for all site members: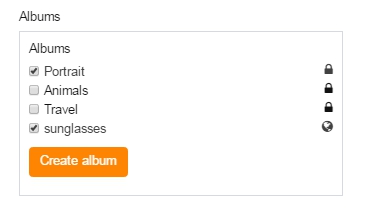 We are open in UTC+3 time zone:
8:00 am – 1:00 am (8:00 – 1:00) Monday - Saturday
1:00 pm – 5:00 pm (13:00 – 17:00) Saturday
Poland
Al. Solidarności 115, lok. 2. 00-140 Warsaw
"PILOT GROUP" Ltd
Russia
68, Leninskiy street, Yoshkar-Ola, Mari-El, Russia, 424003
"PILOT GROUP RUS" Ltd