344
Moderation
admin
2019-06-05T14:05:38+00:00
Moderation
Your dating website members will be uploading a lot of photos, video and audio files, exchanging messages and posting comments on the site. Moderation tools can help you filter out unwanted or inappropriate content.
Moderation wall
Whenever something requires your attention, you will see the moderation wall appear on the admin homepage. The list of the wall objects may include user profiles, uploaded photos, audio and video files, offline payments, abuse reports, and more. This feature is meant to give you fast access to moderation and keep everything in one place.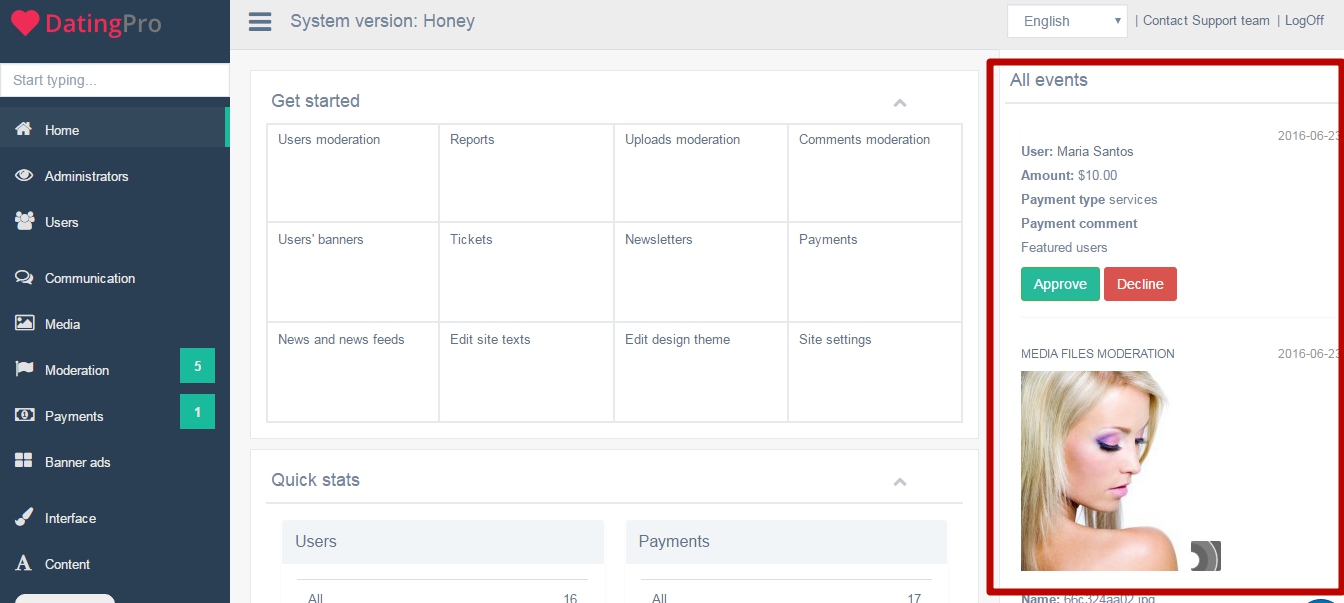 You can as well proceed to review the user-generated content in the Moderation section of your admin panel (/admin/moderation).
Moderation process: Editing files

Starting with version Dating Pro Match (2019.13), you can edit the users' photos by cropping, flipping, or rotating them. This is how it works.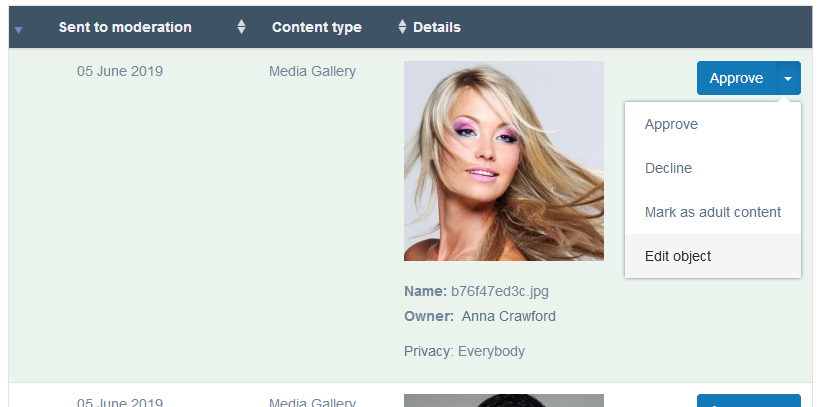 The result is visible immediately: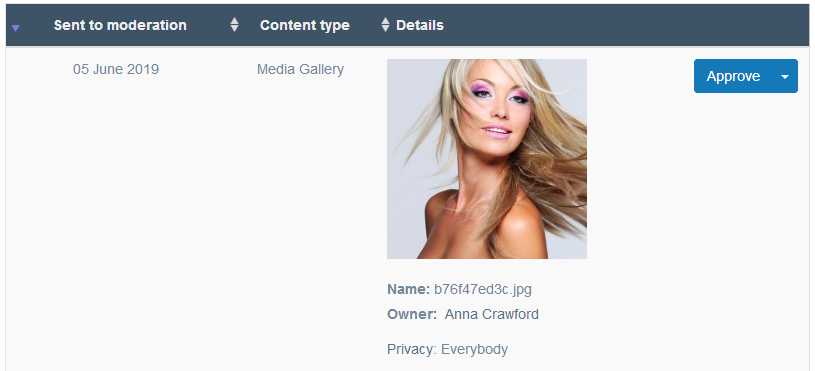 The editing option is especially useful if a photo has been uploaded upside down or if it features unwanted watermarks or phone numbers along its edges.
Moderation process: Rejection

Starting with version Dating Pro Match (2019.13), if you decline/reject a file, you can indicate the reason for doing so: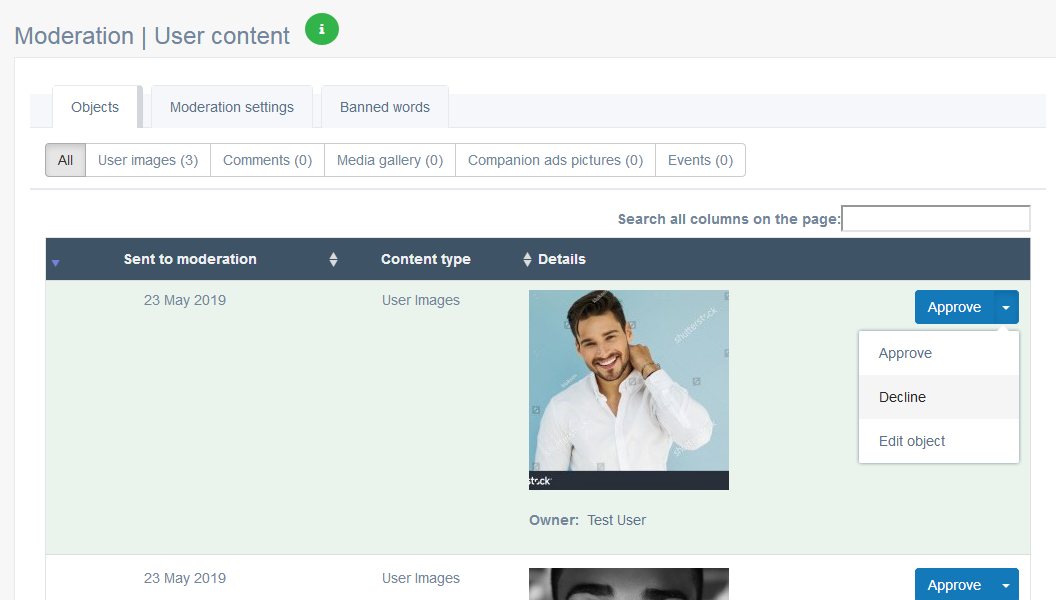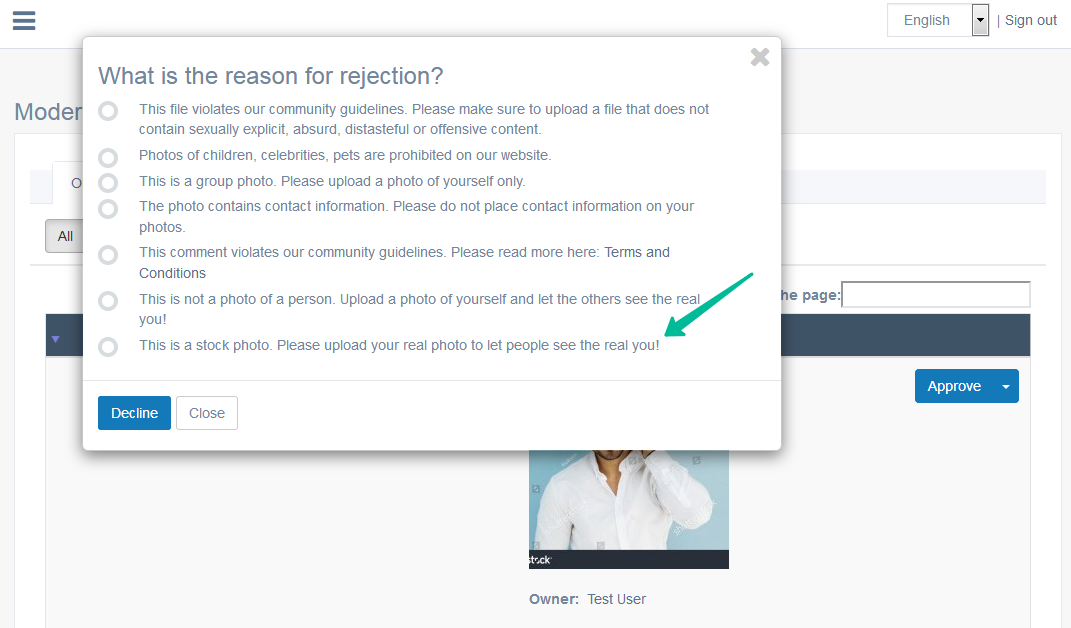 Please note that the list of reasons applies to all possible moderated objects, including text comments, audio files, etc.
This is where you can create your own list of reasons for rejection. In your admin control panel, go to Content > Languages > Datasources > select Moderation from the drop-down list and click 'Edit datasource options' for 'rejection_reason':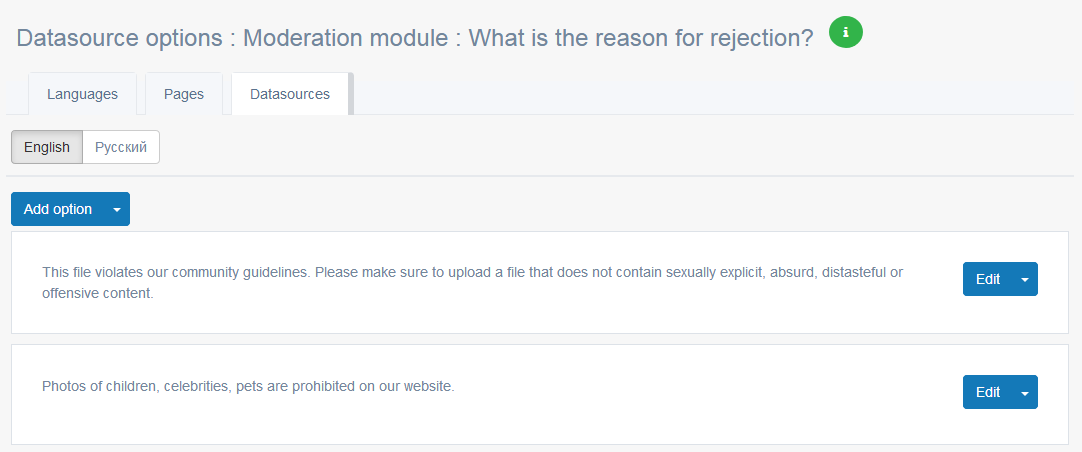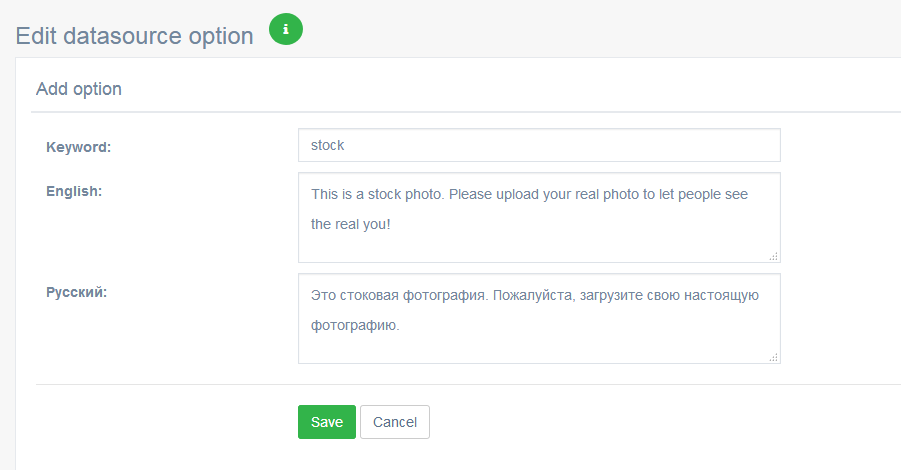 The file owner will receive a corresponding email notification if they subscribe to it under Settings > Notifications: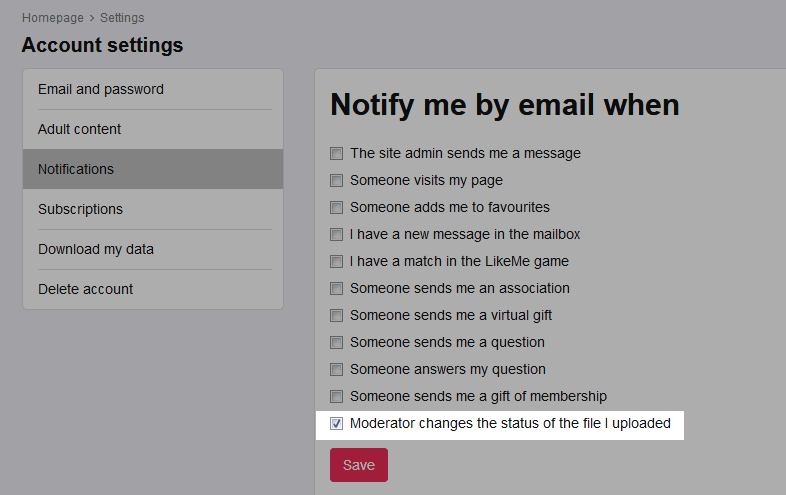 Moderation settings
You can set uploads to be PREmoderated, POSTmoderated or activated without any moderation. PREmoderation means all uploads should be approved by administrator or moderator before they become active and visible on the site. If POSTmoderation is used, they become active without moderation, but they may be deactivated later by administrator if required.
You can also switch on Check banned words option for all the texts people write themselves.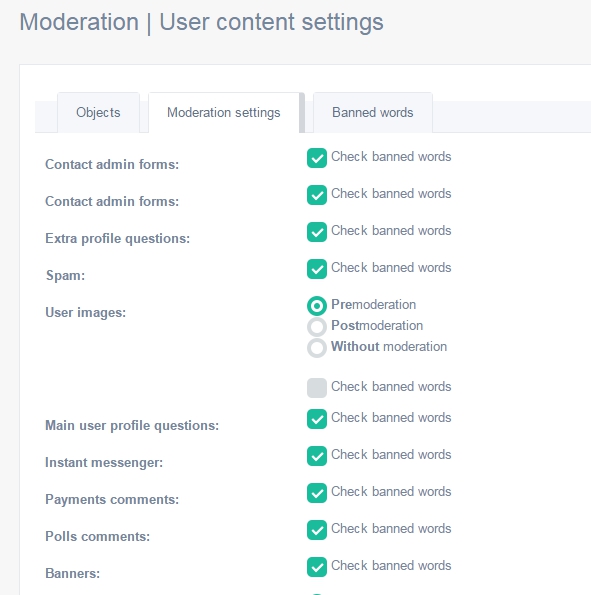 Banned words
In this section administrator is able to list words which are not allowed on the website. The system will find them in the personal texts if Check banned words option is switched on in the Settings.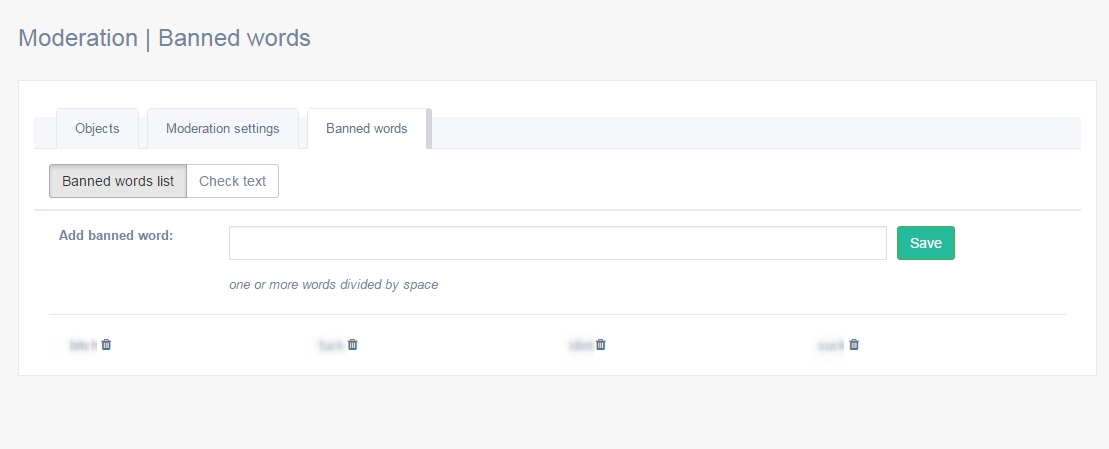 We are open in UTC+3 time zone:
8:00 am – 1:00 am (8:00 – 1:00) Monday - Saturday
1:00 pm – 5:00 pm (13:00 – 17:00) Saturday
Poland
Al. Solidarności 115, lok. 2. 00-140 Warsaw
"PILOT GROUP" Ltd
Russia
68, Leninskiy street, Yoshkar-Ola, Mari-El, Russia, 424003
"PILOT GROUP RUS" Ltd