268
Modules : Associations
admin
2016-08-18T16:48:38+00:00
Modules : Associations
Associations is all about breaking the ice between two site members and helping them start a conversation.
It is possible to send an association to this person — that is compare him or her to an object or an animal — whatever the site admin offers them.
All pictures and prompt phrases are managed in the administration panel.
Pictures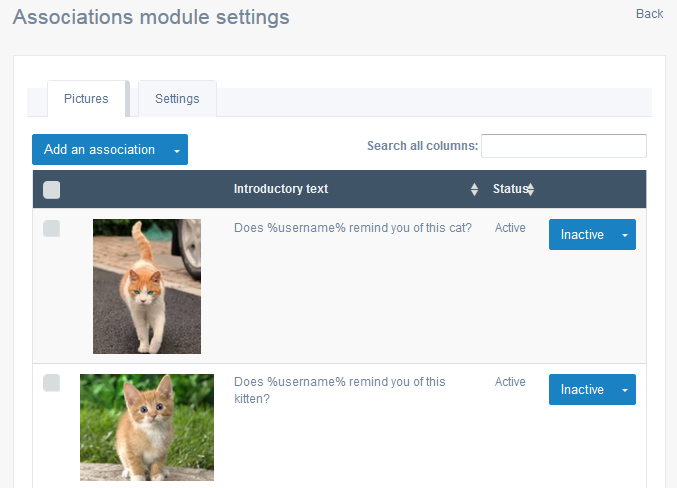 Click Add an association to create a new association.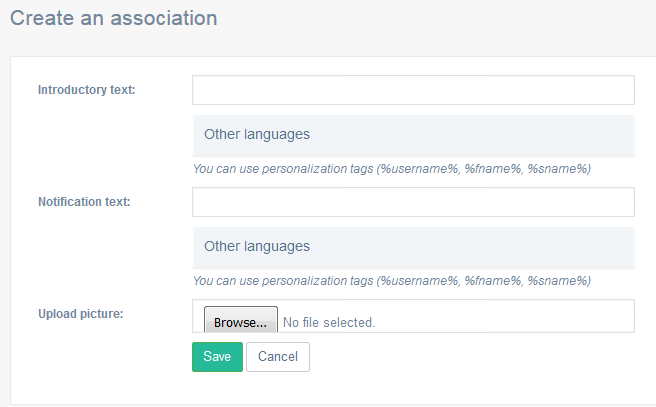 Fill in the inroductory and notification texts and upload the picture for the association.
Use available personalization tags to personalize the prompts.
Settings
The module settings will let you:
enable or disable the module

select the way for the site members to contact each other

create a hint message to prompt the site members to continue their conversation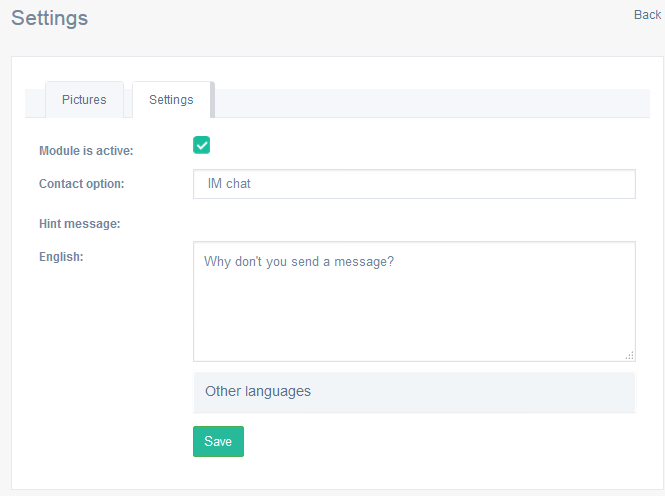 (No Ratings Yet)

Loading...