15765
Modules : Gift of membership
admin
2019-05-08T13:54:08+00:00
Modules : Gift of membership
The Gift of membership add-on is about site members paying to send each other memberships or VIP statuses as a gift. The site owner can choose to collect commission from every transaction or not to do so.
This is how it works. A person open Donations in his/her account on the site, selects a site member who they want to send a membership to, then confirms the transaction, and then waits.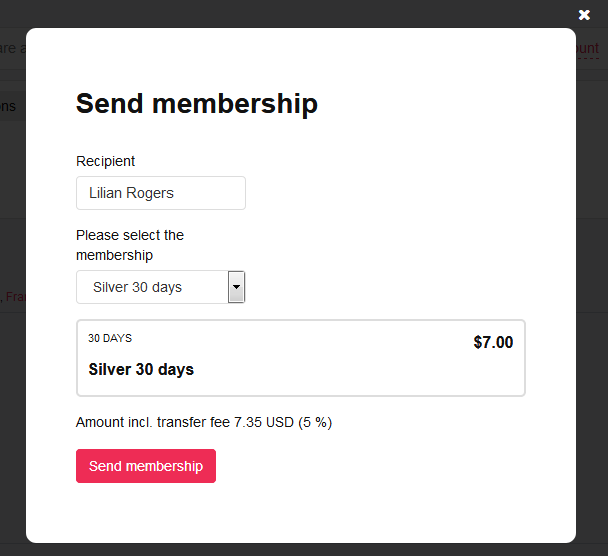 It is possible to send a gift of membership from a person's profile page: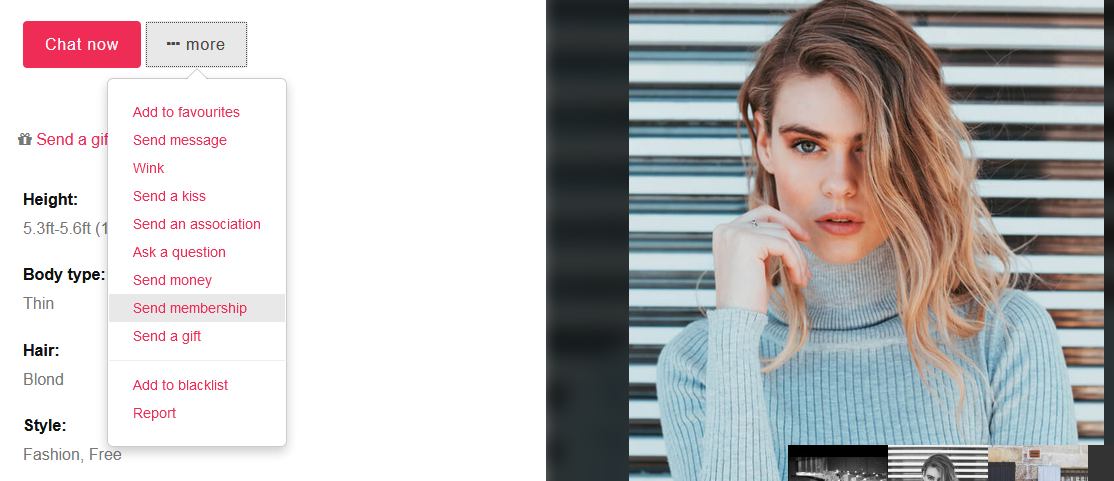 Paul sends a gift of membership to Lilian:

Lilian receives a notification and has the choice of accepting or declining the gift offer:


When the sender confirms the transaction from the internal account, the cost of membership (plus commission) is 'frozen' on their account. If the recipient accepts the gift, the money is deducted, and if the recipient declines — the money returns to the sender's account less the commission.
The site owner can also allow direct payments via built-in payment gateways such as PayPal, Stripe, etc.
The admin options include:
enabling/disabling the transfer fee (a way for you to earn some well-deserved income)
transfer fee in percents or actual money
recipient setting – determines to whom the user can make a donation, only to friends or to all site members
transfer type – whether the payment will be substracted from internal account, taken directly from card/payment system, or both
history of transactions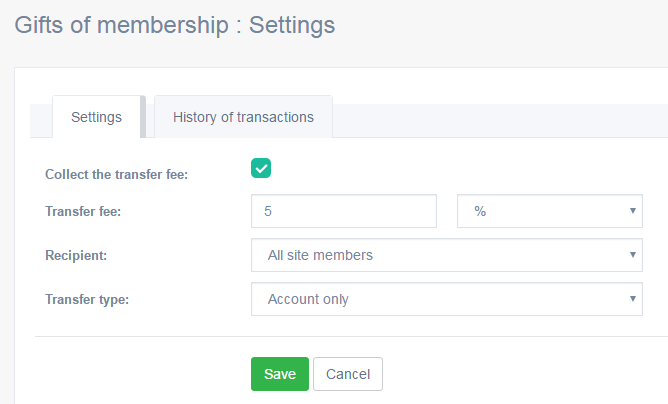 We are open in UTC+3 time zone:
8:00 am – 1:00 am (8:00 – 1:00) Monday - Saturday
1:00 pm – 5:00 pm (13:00 – 17:00) Saturday
Poland
Al. Solidarności 115, lok. 2. 00-140 Warsaw
"PILOT GROUP" Ltd
Russia
68, Leninskiy street, Yoshkar-Ola, Mari-El, Russia, 424003
"PILOT GROUP RUS" Ltd