294
Modules : LikeMe
admin
2019-06-21T16:46:21+00:00
Modules : LikeMe
LikeMe is a Tinder-like feature that lets site members like or skip each other.
People only see other users who match their partner age and 'looking for' requirements that they indicate in their profile. Once there is a match, the two can communicate directly on the site.
Open your admin control panel and go to Apps and add-ons > LikeMe: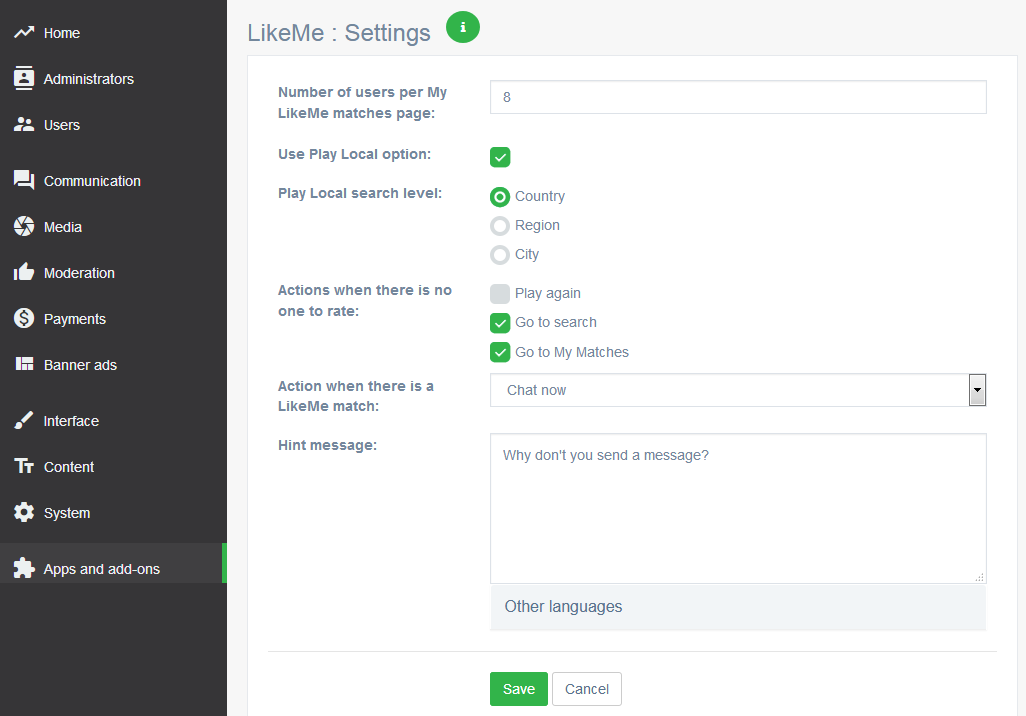 Play local option centres around the user's own location (country, region, city). If disabled, the module will display all site members who meet the gender and age criteria, who have not activated stealth mode, and whose profiles are active.
Action when there is a LikeMe match decides which of the communication tools will be available to the site members who matched. It can be an IM chat, sending a message through the mailbox, etc. The list of available communication options is comprised of the site modules that allow this or that type of communication on the site, that are installed and active.
Actions when there is no one to rate will give further options to the participants to encourage them to spend more time on your dating site.
This is what it looks like for the site members: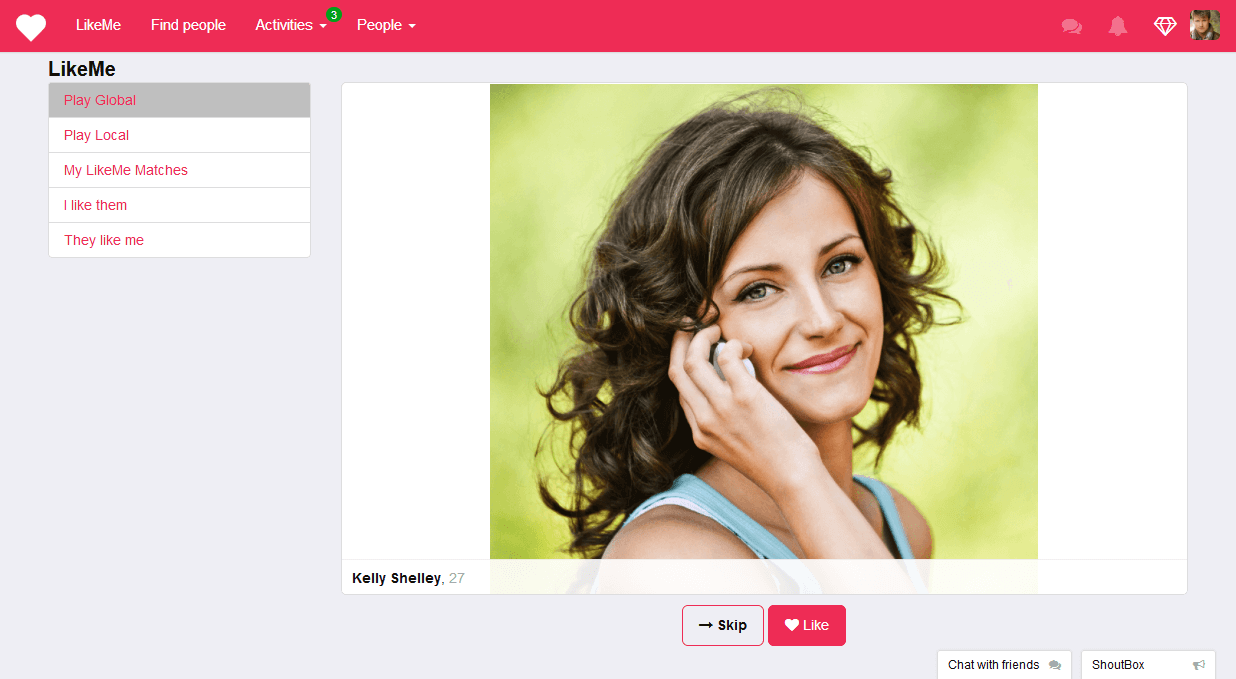 My LikeMe Matches shows people with whom you've had a mutual match: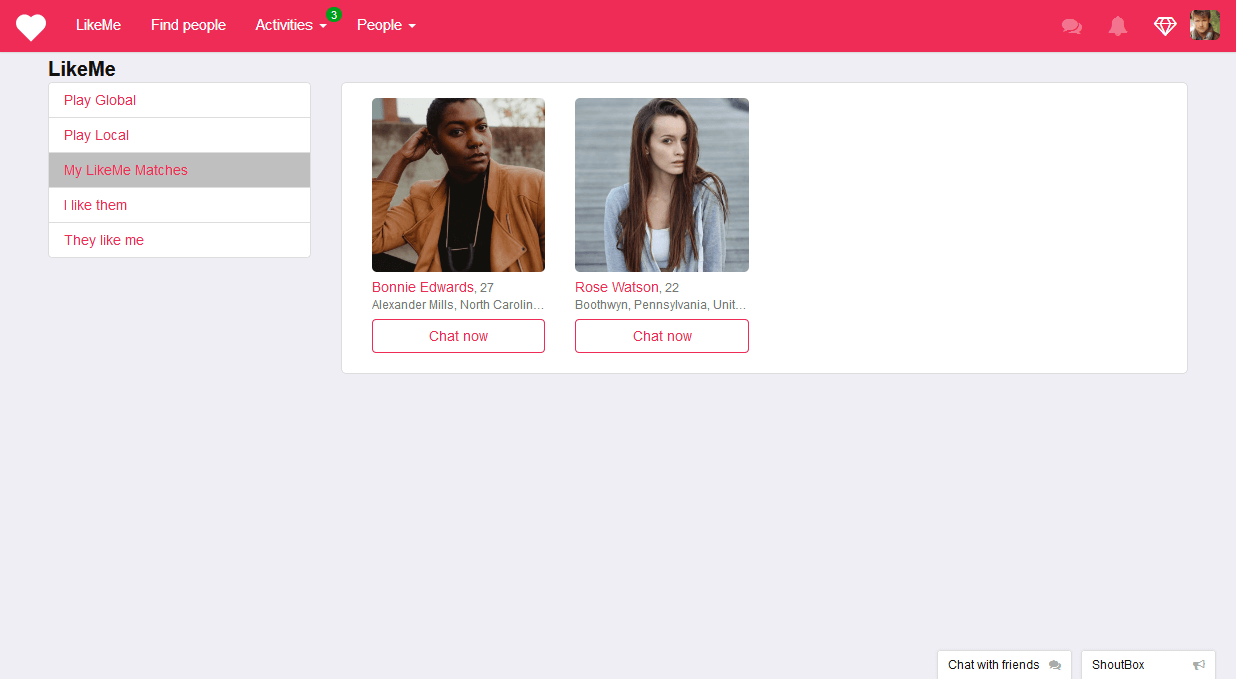 Starting from version 2019.13, Dating Pro Match, there are two more sections that show the people who you've liked, and the people who have liked you (not a mutual match yet).
The site owner can make access to the 'They like me' page a part of premium membership. It can be a nice incentive for users to upgrade their membership. Read more on how to manage access permissions for different memberships in this article.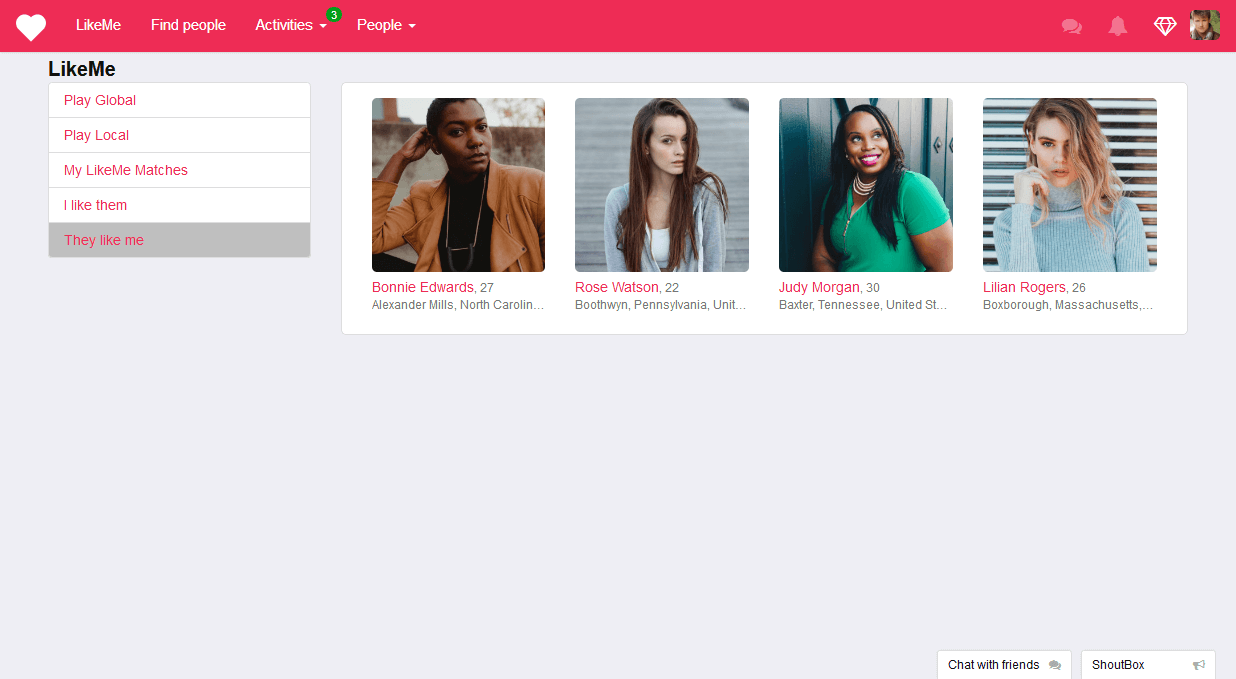 Also in the version Dating Pro Match, the 'Like' and 'Skip' buttons are present directly in users profiles, and attached to the bottom left corner of the screen: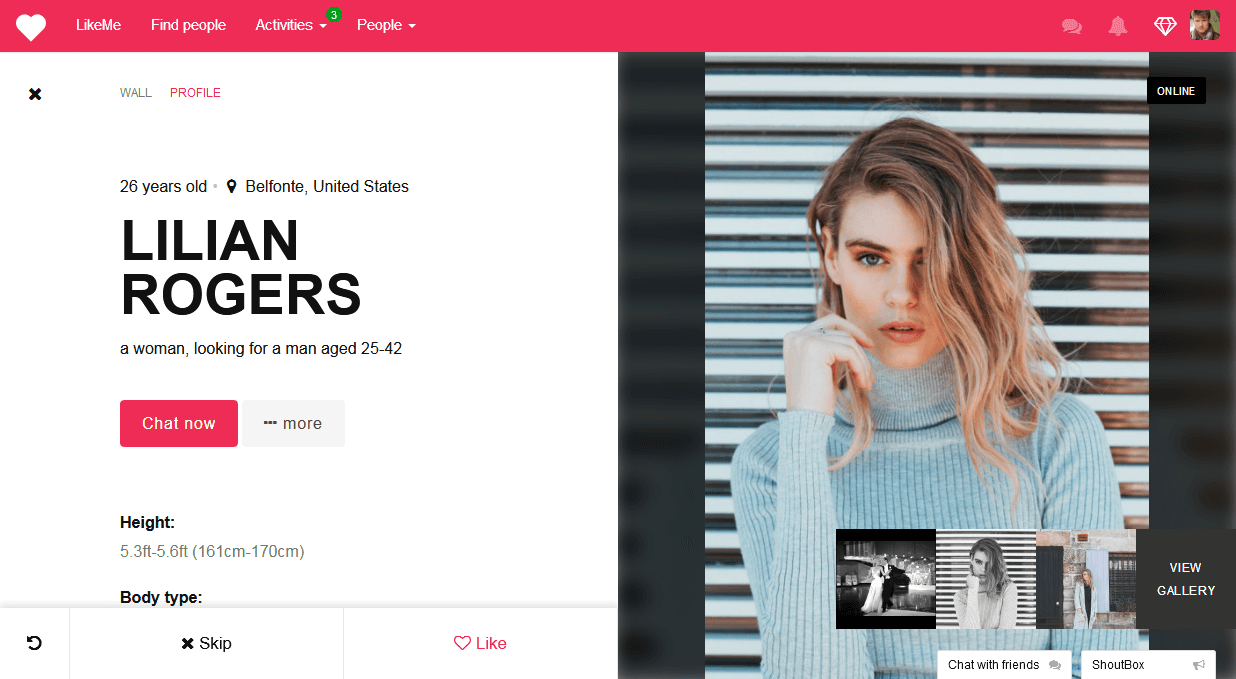 Click on these buttons will produce another profile from the list, depending on where exactly you came from to visit this profile. It can be search results, list of profile guests, and more. If there is a mutual match, this is what happens: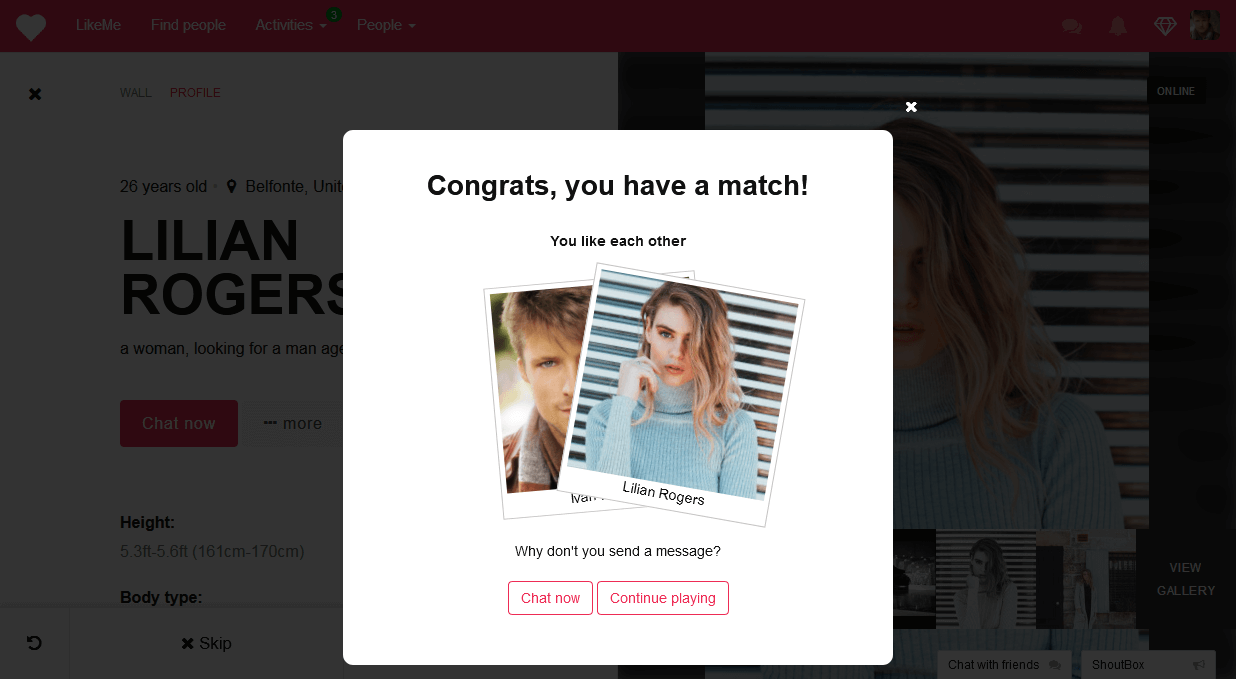 We are open in UTC+3 time zone:
8:00 am – 1:00 am (8:00 – 1:00) Monday - Saturday
1:00 pm – 5:00 pm (13:00 – 17:00) Saturday
Poland
Al. Solidarności 115, lok. 2. 00-140 Warsaw
"PILOT GROUP" Ltd
Russia
68, Leninskiy street, Yoshkar-Ola, Mari-El, Russia, 424003
"PILOT GROUP RUS" Ltd