15767
Modules : Mobile
admin
2019-05-08T14:04:30+00:00
Modules : Mobile
The following options are available to you in the control panel under Modules > Mobile (/admin/mobile/index/):

1. Application links
When your dating site visitor opens your website on a mobile device, the system will try to identify the mobile device OS and suggest installing mobile apps instead.
Only Android or iOS devices are supported by default.
First of all, you should have your mobile applications generated and published in the Google Play Store and App Store. Please view this article for more details or contact Customer Service team for help.
After that, go to the admin panel > Modules > Mobile > Application links and enter the links to download the apps:

Note: You can skip the forward to mobile version entirely and show full-scale site version with the responsive design theme instead. Please contact us if you have questions about that: www.datingpro.com/contact.
2. In-app Billing settings
In this section, you can connect your Android app to your account at Google Play Console and insert the details of the products (=paid options) that your dating app users will be able to purchase from within the app.
! Please note that changes in the application source files are required prior to performing any changes in the control panel of your dating site. We will be happy to help you out here, as part of the getting apps ready for submission service that comes with the Business and Premium packages.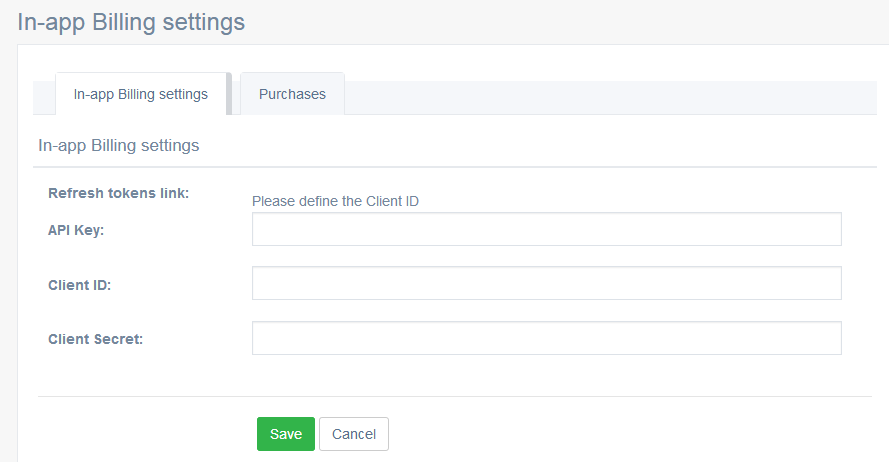 To get the API Key, Client ID and Client Secret, open Google Play Console > Settings > Developer account > API access: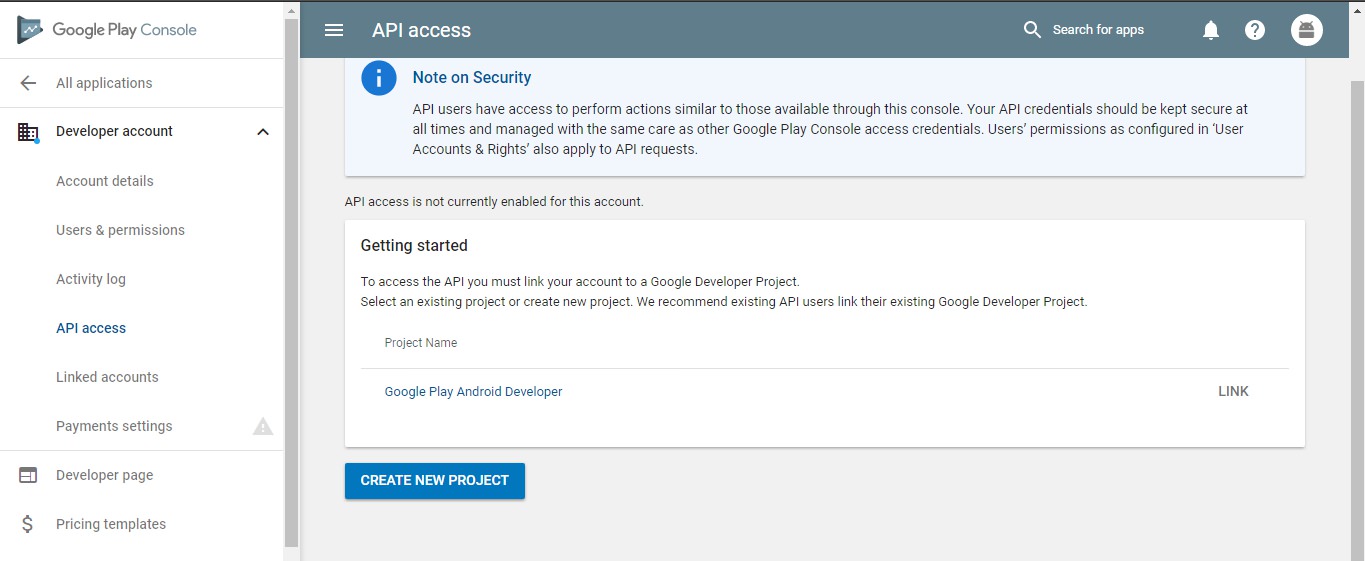 Back in the control panel of your site, open the Purchases tab to insert the products details: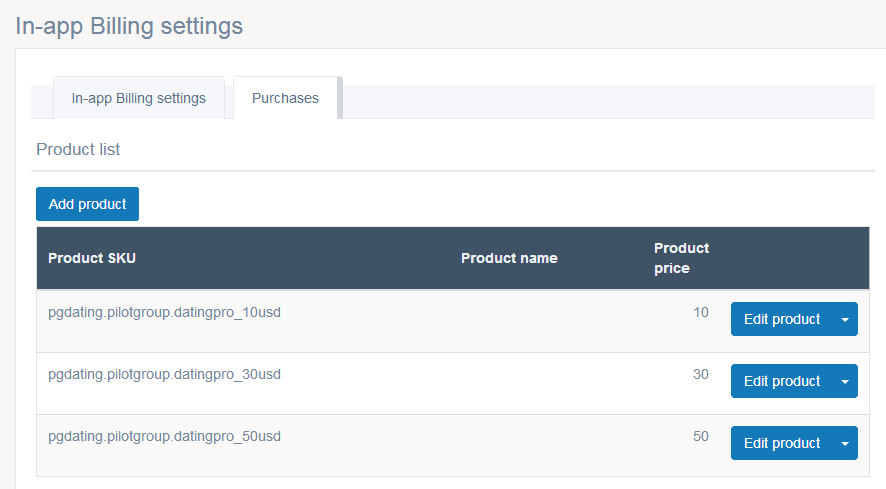 This is where you can create products in your Google Play Console account: select your app > Store presence > In-app products > Create a managed product. Here you see some sample products that we've created for a demo app:

3. Push notifications
Push notifications are only available for the Android app at the moment. Contact us for details about push notifications for the iOS app (currently in progress).
Push notifications happen when someone views a person's profile or sends them a message in the private chat.
For Android push notifications, connect your site to your Firebase account. Create an account and click Add project to collect the Firebase API Key.

We are open in UTC+3 time zone:
8:00 am – 1:00 am (8:00 – 1:00) Monday - Saturday
1:00 pm – 5:00 pm (13:00 – 17:00) Saturday
Poland
Al. Solidarności 115, lok. 2. 00-140 Warsaw
"PILOT GROUP" Ltd
Russia
68, Leninskiy street, Yoshkar-Ola, Mari-El, Russia, 424003
"PILOT GROUP RUS" Ltd