280
Modules : Money gifts
admin
2016-08-19T13:49:10+00:00
Modules : Money gifts
The Money gifts add-on lets site members send money gifts to each other. You as the site owner can choose to collect commission from every transaction or not to do so.
This is how it works. A person open Donations in his/her account section on the site, selects a site member who s/he wants to send a money gift to, then confirms the transaction, and it's done.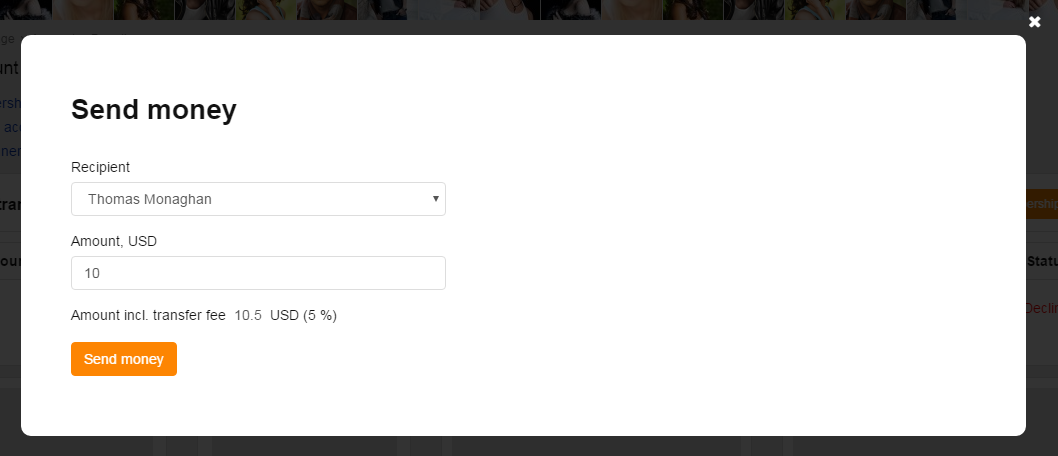 The recipient will receive an email notification and will be able to accept or decline the gift offer.
When the sender confirms the transaction from the internal account, the amount is 'frozen' on their account. If the recipient accepts the gift, the money is deducted, if the recipient declines — the money returns to the sender's account less the commission.
The site owner can also allow direct payments via built-in payment gateways such as PayPal, Stripe, etc.
The site administrator has control over the following:
enabling/disabling the transfer fee (a way for you to earn)
transfer fee in percents or actual money
recipient setting – determines to whom the user can make a donation, only to friends or to all site members
transfer type – whether the payment will be substracted from internal account, taken directly from card/payment system, or both
history of transactions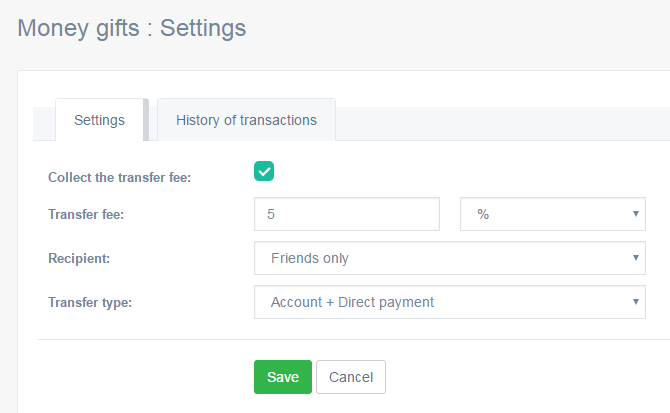 (No Ratings Yet)

Loading...