291
Modules : Wall events
admin
2016-08-19T16:25:57+00:00
Modules : Wall events
Activity wall can display the following actions by the site members:
– file upload (photo, video, audio)
– post to the wall
– starting/ending friendship
The system can combine similar actions, for example image uploads, into one post for better viewing.
In the administration panel, under Modules > Wall events you can set up the following parameters:
enable/disable combinations of certain events
the time period after which the posts will be joined together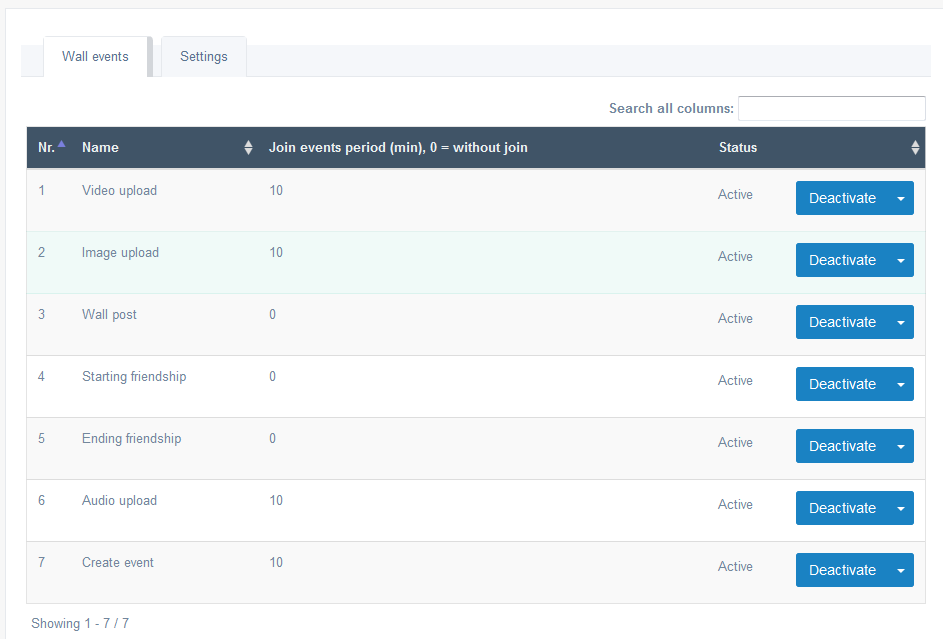 This is what the inside of the Edit menu looks like: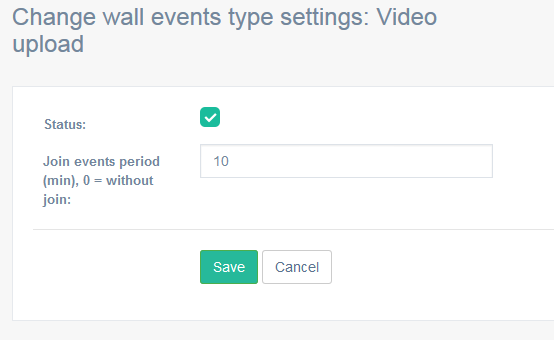 The Settings tab gives you control over the following parameters:
maximum lifetime of an event after which it will be deleted from the wall
maximum number of the events on the wall. When the number is hit, the oldest posts will be deleted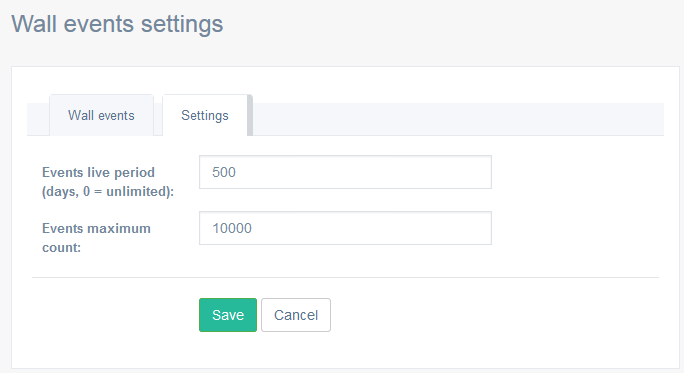 (
1
votes, average:
5.00
out of 5)

Loading...