15458
Payments : Currency settings
admin
Payments : Currency settings
Go to administrator panel > Payments > Settings (/admin/payments/settings/) to manage the site currency.
Select your currency from the list or create a new one.

To create a new currency, give it a name, abbreviation, and select decimal separator, groups separator, decimal places and currency format. Do not forget to save the changes.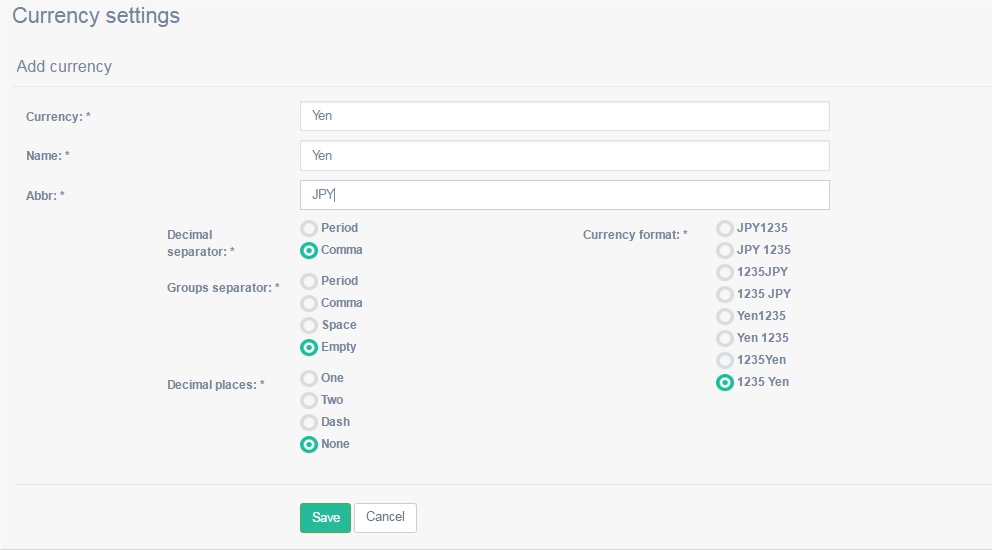 Currency rates tool is here to help you convert the money on people's accounts into another currency, should you decide to change the site currency.
'Automatically updated currency rates' means that the rates will be updated by cron.
Update: We've disabled the currency rates option starting with version 2019.13 (Dating Pro Match), although you are free to request to reinstate this feature for your dating website. At the moment, currency rates will not be converted.

We are open in UTC+3 time zone:
8:00 am – 1:00 am (8:00 – 1:00) Monday - Saturday
1:00 pm – 5:00 pm (13:00 – 17:00) Saturday
Poland
Al. Solidarności 115, lok. 2. 00-140 Warsaw
"PILOT GROUP" Ltd
Russia
68, Leninskiy street, Yoshkar-Ola, Mari-El, Russia, 424003
"PILOT GROUP RUS" Ltd