15609
Payments : Services, packages, memberships
admin
Payments: Paid Services
Services
Paid services is a way to charge your site users and earn money with your dating site.
The following paid services are available in the Dating Pro script at the moment. We plan to continuously expand the list, and you are welcome to send us your comments and new ideas.
Access your administration panel and go to Payments > Services (/admin/services/index/):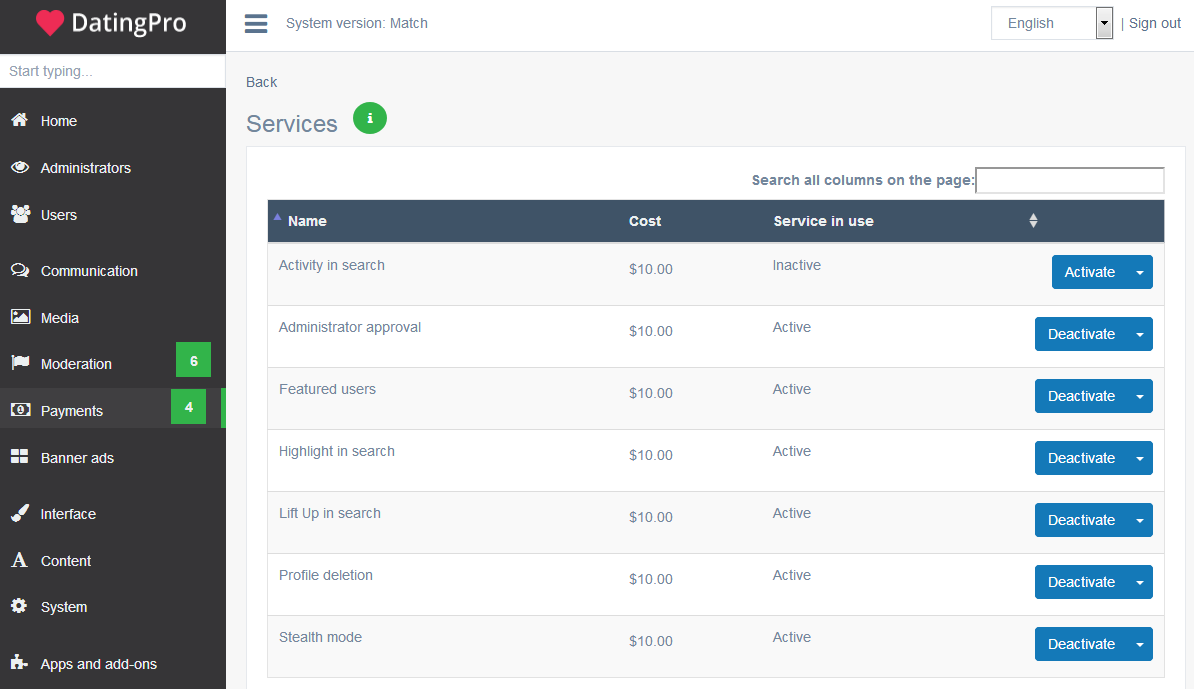 If you want your site to be free of charge, simply deactivate the services in this section. Alternatively, you can keep active only the services that you need.
Click 'Edit service' to give it your own name, description, price, and activity period.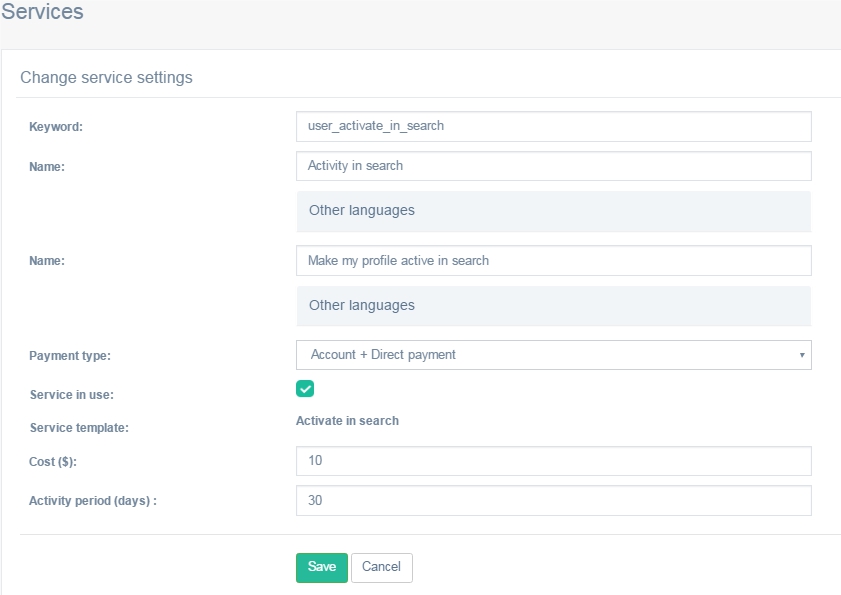 Please note that keyword is a service GUID that is used in the code to call this service on the site. That is why it has to be unique and written in one word or with underscores.
Payment type selector indicates the preferred payment method. You can either let your site members pay for the service from their internal account on the site, or by making direct payments with PayPal and any other active payment gateway, or both:

Tips:
1. 'Administrator approval' service actually stands for paid registration. A new site member will not be able to get anywhere on the site until he/she makes the payment. In section Payments > Services > Administrator approval you can manage the cost of the service.
To switch the service on, go to User > Settings (/admin/users/settings) and select 'Paid service' option under 'Approve users':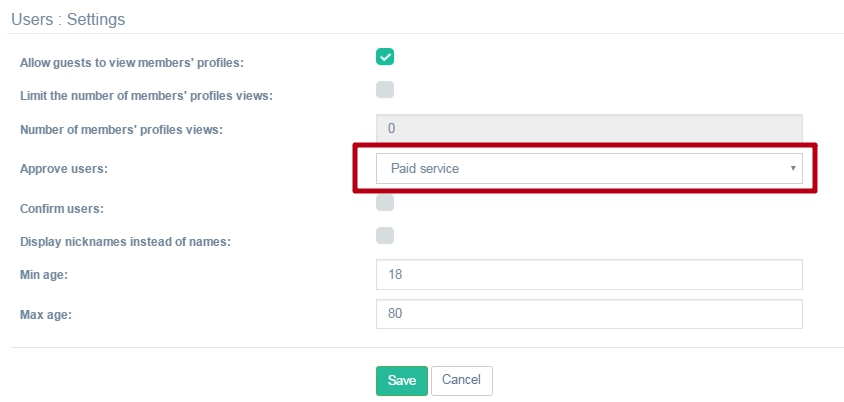 Packages
Please note that this feature will be disabled as of December 2017. However, you can request to have it added to your site for no extra fee.
A package is a combination of paid services. Site users are able to purchase a bundle of services at a (discounted) price and activate each service whenever they need it.
Go to Payments > Packages (/admin/packages/index/) > Add package to create a package.

[/imageframe]
Gid should be unique. Use Latin symbols, numbers and underscore.
Name can be translated into different site languages.
Price will refer to all the services that you include into your package. It can mean a discounted offer for your site members.
Package activity period is counted in days. After this period is over, members will not be able to use any of the services that are part of the expired package.
Payment type lets you decide on the payment option, whether the site users are going to be able to purchase the package from internal account only, or through direct payment, or both.
Status – mark the checkbox if you want the package to become visible in the user mode.
Example: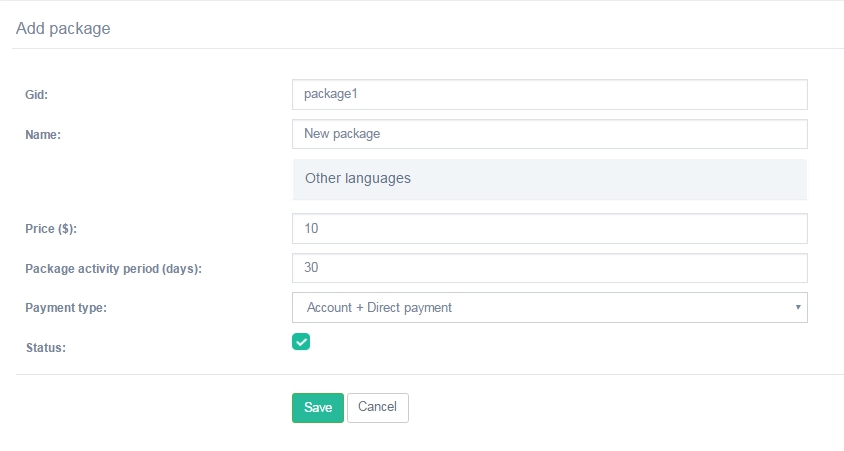 Click 'Save', then click Services in Package to add services to the package: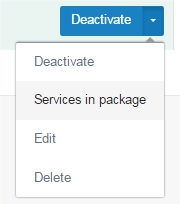 In the right column you will see the list of all available services. Drag them to the left column to make them part of the package and indicate desired quantity: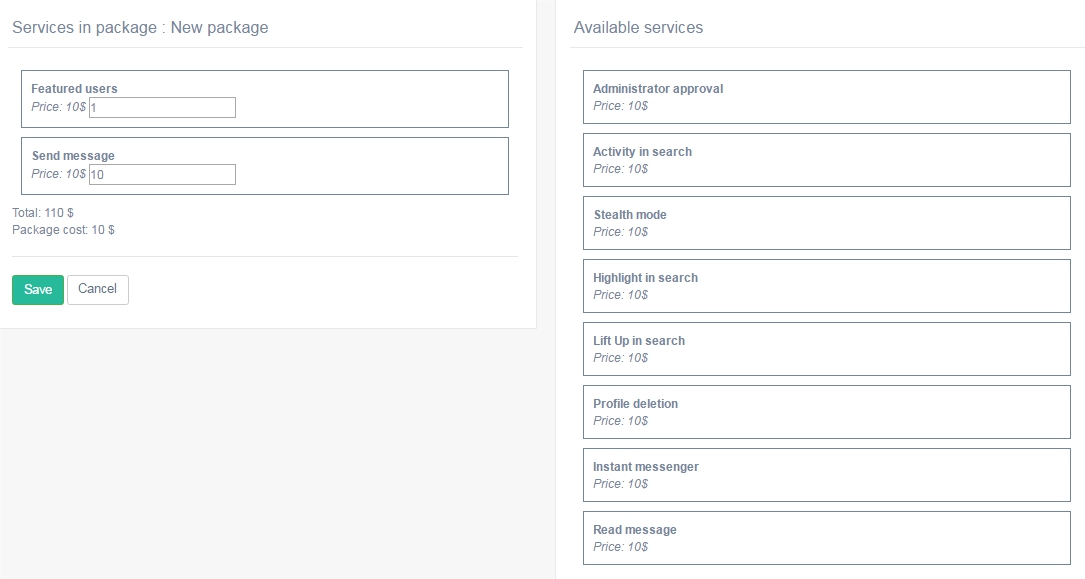 Save the changes.
One service can be a part of several packages simultaneously, with different or similar parameters. This is what your site members will see on the Account page (/users/account) below: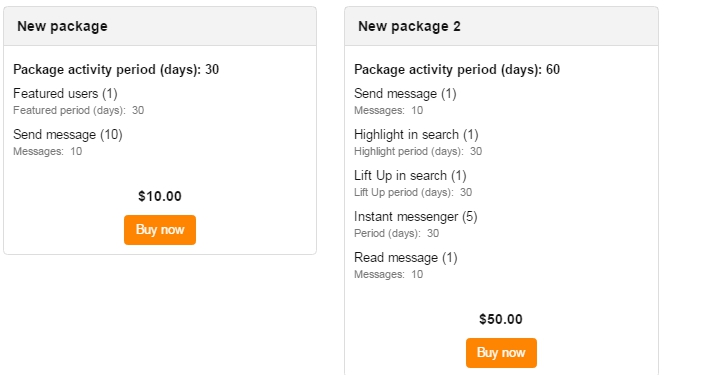 This is a short video introduction:
Memberships
Please note that this feature will be disabled as of November 2016, starting with the version 2016.9 (Dating Pro Ignis) and following the introduction of Access permissions.
Membership is a kind of a paid subscription which includes a number of paid services. By default, we created 3 memberships: Silver membership, Gold membership and Premium membership. You as the site administrator can de/activate memberships, edit existing or add your own under Payments > Memberships (/admin/memberships/index/):

To add a new membership, give it unique GUID and name. Memberships may be available for all user types or for selected user types according to the idea of your site. Choose payment type, insert price and period (hours, days, months or years). You can also write a description that the site members will see: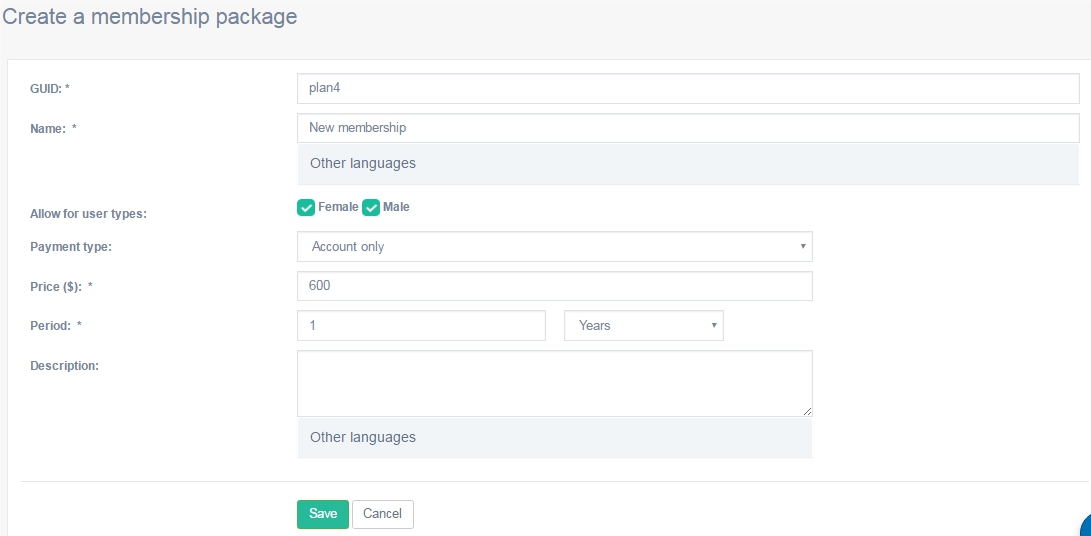 Click Save and you will see the membership added to the list.
Now we are going to add services into the membership. Click 'Edit membership'.

Note that the number of services which can be added to a membership is limited. Click 'Status' button to activate services you need.

Do not forget to save the changes and activate the membership.
This is what your dating site users will see on the Account > Memberships page (/users/account/memberships):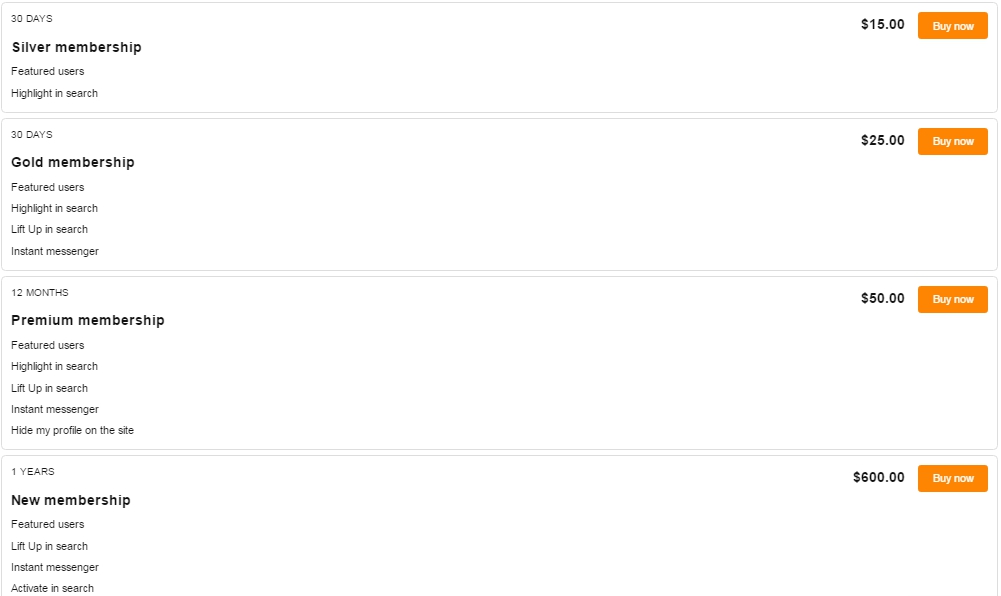 Tips:
2. Site users are free to chose if they want to purchase a membership, a package or buy services separately on the Account page (/users/account/):

We are open in UTC+3 time zone:
8:00 am – 1:00 am (8:00 – 1:00) Monday - Saturday
1:00 pm – 5:00 pm (13:00 – 17:00) Saturday
Poland
Al. Solidarności 115, lok. 2. 00-140 Warsaw
"PILOT GROUP" Ltd
Russia
68, Leninskiy street, Yoshkar-Ola, Mari-El, Russia, 424003
"PILOT GROUP RUS" Ltd