349
System : Comments
admin
System : Comments
Comments module will let you enable and control the comments posted in various sections of your dating website.
Go to System > Comments (/admin/comments/index/) to set up the rules: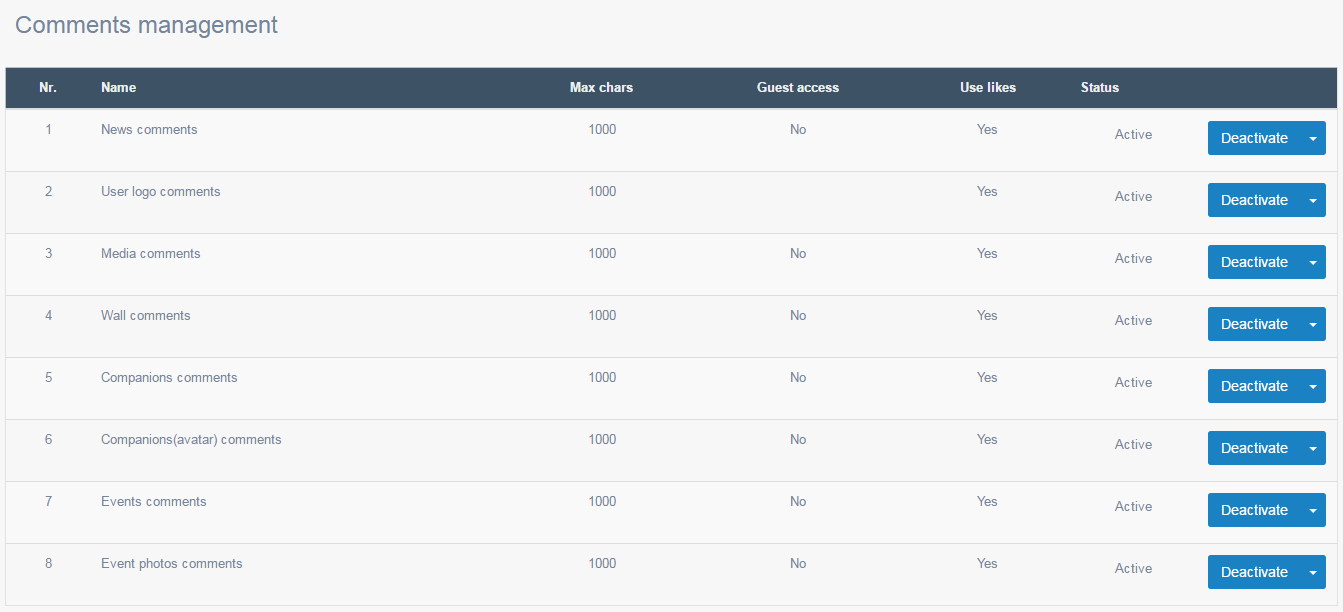 Note: The number of available options here will depend on the modules that are currently active on your website. Some of the comment options presented in the example above may not be included in your package. For more information contact our Customer Service team or your personal manager.
The columns represent:
name of the section where comments are applied
maximum characters per comment posted
permission for unauthorized users to post comments in the section
whether comments in the section may get "likes" or not
current status of the comments in the section (Active/Inactive)
Click Deactivate to switch off the comments in the corresponding section of the website.
Click Edit in the right dropdown menu to view the settings:

Let us take User logo comments as example.

Status: Enables/disables the comments in the section.
Use likes: Enables/disables "likes" for the comments of the section.
Max chars: maximum of characters per comment posted.