Creating a "best photo" feature on Bumble. Bumble Optimization
2
minutes to read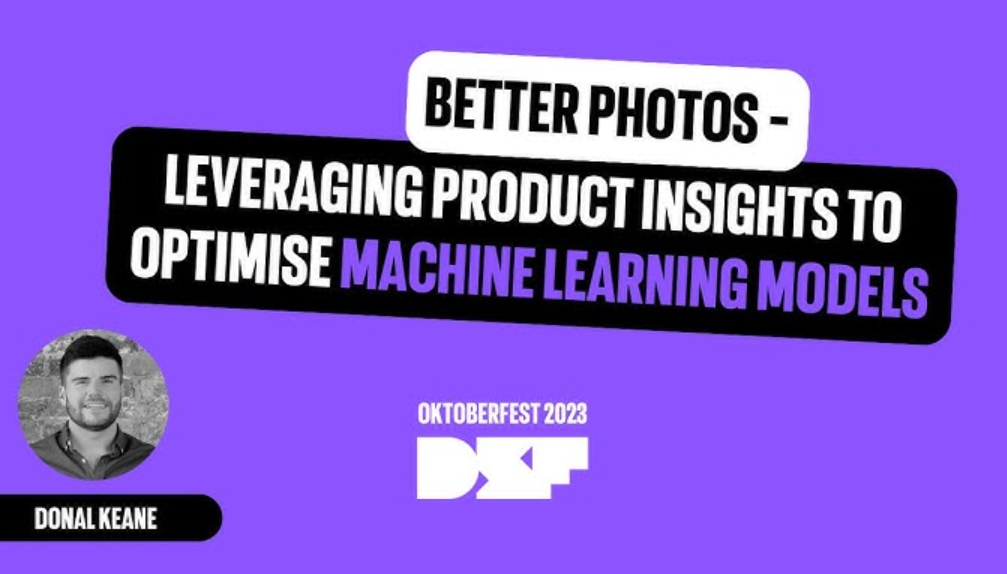 Donal Keen, senior data scientist at Bumble Inc, gave a presentation at the Data Science Festival, shedding light on how the dating app uses machine learning models to quickly identify a user's best-performing photo.
During the presentation, Keen discussed how the app increased user engagement by improving data analytics processes. For those interested in a deeper understanding of this topic, the presentation can be viewed by clicking on the text.
Dónal Keane, a Senior Data Scientist at Bumble Inc., addresses the challenge of optimizing users' profile photos on dating apps. He highlights two crucial factors in this context: users often struggle to identify which of their photos is most appealing to others, and a user's time spent on a dating app can be relatively short, necessitating quick optimization of their photo arrangement to enhance their overall experience.
In his presentation at the Data Science Festival on October 14th, Keane delves into some of the experimentation and analysis models that Bumble employs to swiftly and effectively identify a user's best photo. This process goes beyond merely displaying each user's photos for an equal duration and involves dynamic learning from ongoing experimentation, ensuring that less popular photos do not receive undue focus.
Keane underscores that these product optimizations have led to increased user activity, engagement, matching metrics, and Bumble's revenue by helping users discover their best photos more rapidly and efficiently.
Read the official description of Dónal Keane's presentation here.
Be the first to know about news in the dating industry!
Several times a week, you'll learn about our latest features and hottest news