Dating Pro 2021 Holiday Sale – 20% OFF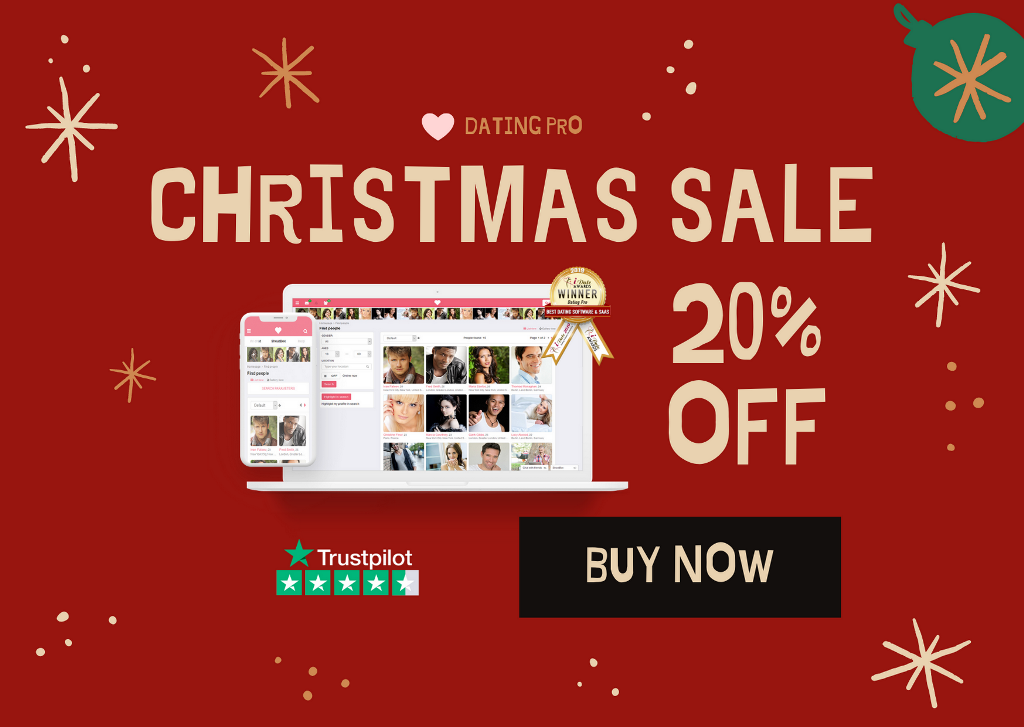 Dating Pro is one of the world's top software for the dating business. It is well known all over the world as one of the leaders in the development of advanced dating and matchmaking technologies.
To launch a more successful and profitable dating business, the Dating Pro package provides you a wide range of 95 features and options for different types of niches and target audiences.
Turn your idea into a real project that generates you revenue and helps you match people better than current apps do!
And Dating Pro package is our most complete solution to achieve your goals:
a white label website with responsive design and all necessary basic features
two native apps for both IOS and Android published under your name
10+ payment systems integrated to cover most of the countries
15 premium add-ons for better user engagement and monetization
100,000 pre-generated profiles to top up your site
marketing package worth $1000 to streamline your launch
20% off till the end of December
You're probably thinking "Will this package be enough to carry out my idea? What if I need a unique feature" or maybe "I'm confused about how it'll work and how to proceed" — and that's okay!
Contact our lovely sales team to get all of your questions answered!
You can do it through live chat, email sales@pilotgroup.eu or toll-free number 1-844-273-0305