Premium Package: Exclusive Dating Website for People Who Have Little Time to Spare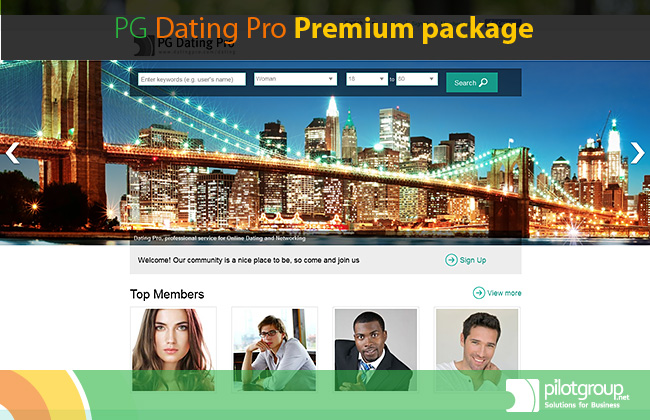 PG Dating Pro introduces Premium package for people who value their time and efforts. With the Premium package, customers will not have to worry about anything else but bringing out the main site idea and requirements.
This is how it works: customer places the order, personal support and project manager gets in contact with the customer to discuss the details and initiate site setup and modifications.
Along with lifetime license, open source code, full set of extra modules, free support and installation, zero branding and 1 year updates guarantee, premium customer will receive:
✓ Logotype designDating Pro designer team will create a unique logotype for the dating website.
✓ 8 hours custom modifications
Dedicated customization team will help tailor the site to customer's specific requirements.
✓ Design integration worth $849.00
An ideal way of making one's site unique to excite visitors with the look and feel of the website and to keep them coming back.
✓ 3 months 5 GB hosting spaceHosting for 3 months with 5 GB disk storage on a server that is 100% compatible with the product.
✓ 5,000 members databaseReady members database of 5,000 users. Mixed countries & mixed gender (or any other configuration upon request).
✓ Warranty package – 1 incident per yearFree corrections in the code in case of any third-party-initiated changes that result in product malfunctions. Getting the site back to its original functionality, no matter how long it takes.
✓ Personal support manager
Premium customer will be assigned a personal manager who they can contact by phone, email, or in live chat.
If you are ready to start your own dating site but do not have much time to spare, Premium package might be the solution.
Contact us and we will help you launch your site with unique design and functionality.