Which Dating App Is The Safest in 2021?
8
minutes to read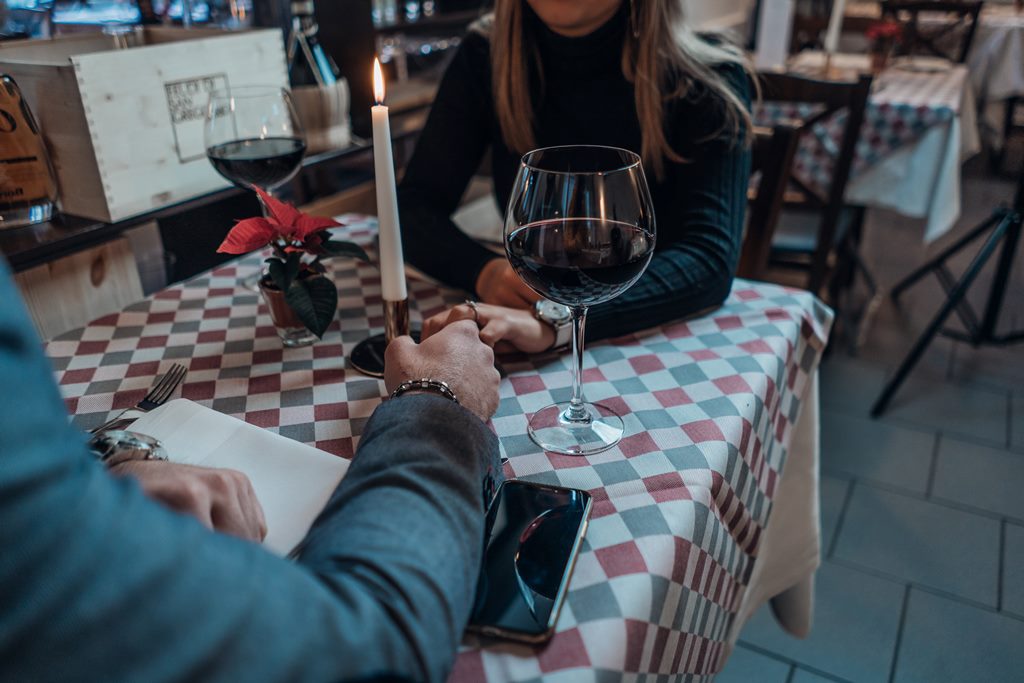 Ever since Tinder landed on the scene and made finding the perfect date a matter of swiping right or left, online dating has taken the world by storm.
Apps have become an increasingly common way for both short and long-term couples to meet, with an abundance of apps available to help people of particular sexualities, interests, and areas to connect.
However, as anyone who has tried dating through an app can tell you, they are not all created equal. Some aren't just annoying though, but actively dangerous. Tales of online dating scams are as old as the internet itself and still very much relevant.
It might be difficult to get out there and meet people in a pandemic, but with vaccines suggesting a path to normality, it's important to start planning for a dating life after COVID. An important part of that is being safe. So, without wasting any more time, let's look at which dating app is the safest in 2021.
Bumble
Bumble's main selling point is all about safety.
What sets this app apart from the rest is how men and women are able to interact. In heterosexual matches only the woman has the option to message first, providing an in-built filter and level of safety.
This isn't just empowering, but a brilliant way to limit the number of people who can see and talk to you through Bumble. It's a simple trick that doesn't necessarily hide your data, but can make you feel a lot more comfortable about who you're talking to.
The timer feature also makes it easier to rid your account of unwanted spur-of-the-moment matches, with each one you don't talk to disappearing after 24 hours.
The top benefits include:
A private detector that blurs unwanted nude photos
Photo verification
In-app video and voice calls
Pure
There are plenty of people out there who look at dating apps as a means of hooking up and nothing else. If that's what you're into, that's fine, but you need to make sure you're being safe about it.
Pure is an app that prides itself on being entirely used for hookups.
It offers a safe and user-friendly way of having casual relationships, without the hassle and security issues that come with other dating apps.
Just create a profile, craft an ad detailing what you're looking for, and wait for someone to reply. While this could leave you open for scammers, Pure requires a paid membership, making the likelihood of running into someone that is not 100% legit much less likely.
Best of all, after 24 hours, everything self-destructs.
Pure is full of great security-focused features, but the best include:
Photos can't be saved, users are alerted if someone tries to screenshot
All content self-deletes after 24 hours
Paywall means you're less likely to meet time wasters
Ship
Meeting someone you've only ever spoken to online in person isn't just nerve-wracking, it's genuinely a little risky.
At the same time, the majority of Tinder dates you come across won't appreciate a third wheel hijacking the date.
Ship looks to solve this problem, becoming the first app that actively makes friends and family a part of the matchmaking process. They join your 'crew', helping you create a profile and review potential matches. This offers an invaluable second opinion on not just bad matches, but the security dangers of giving over your more private desires to an app.
Ship excels in:
Peer-reviewed profiles (helps root out fakes)
Live video-chat hangout
A unique design that means only serious users
Some other apps worth checking out include:
Hinge: A more complete dating experience in app form. Hinge has become very popular for its professional design and modern take on dating, putting users in control.
Curtn: If you don't freeze the moment a camera comes out, this video chat-based app is right for you. A great way to make sure you're always talking to the real thing.
Tinder: The original dating app heavyweight has come a long way, making verified profiles and high-security standards a cornerstone of its service. However, there have been questions surrounding how it uses user data.
How to stay safe dating online
Now that we know which apps we'll be looking for love on this year, let's look at some ways you can stay extra safe using them.
Hide your information with a VPN
High-profile data leaks and online scam horror stories have made us more acutely aware of our browsing habits and who we're giving up access to than ever before.
If you're particularly security conscious, you might want to consider blocking dating app companies from tracking your usage. A free VPN can significantly improve your online dating experience. They're compatible with a range of top dating apps, including Tinder. Check out WhatIsMyIPAddress for their guide to the best free VPNs that will help you protect your digital footprint.
VPNs can also be used to change your location and access dating apps in locations where Facebook and other social media networks might be blocked, allowing you to legally enjoy swiping anywhere in the world.
Use different photos to your social profiles
Pictures play a huge role in the dating app experience. Some apps are entirely built around them and almost everyone you talk to will (and should) want to see a photo before you meet.
It's understandable to want to use your best pictures on your profile, but consider how that might leave you trackable to social media stalkers. If you're using the same pictures on your Tinder and Facebook, it makes it easy for people you haven't even matched with to find out more about your personal life. One account can lead to another and before you know it, this stranger is on your LinkedIn and knows much more than you were willing to let on.
It's vitally important to create a separation between your dating app accounts and social profiles. You might love that beach snap, but using it on both your Tinder and Instagram is a sure-fire way to make yourself easier to find.
Be more 'swipe-conscious'
We've all had points where we've let our standards slip and tried to match with anyone and everyone. While that can open you up to new possibilities, it does mean more people have access to your personal information.
Consider becoming a little more 'swipe conscious'. Be careful about what information you're putting out there and how long you're keeping a match live before deleting them.
As long as your two accounts are matched they'll have access to your photos and any personal information you might be sharing. This gets particularly tricky when you're linking other social profiles to your accounts, such as Spotify or Instagram.
There's a limited amount someone can do with that info if you're safe, but it's worth taking seriously if you're a serial matcher. Remember if you're in trouble, don't be afraid to block.
Look for signs of a genuine user
Datings apps are rife with bots. Not to the point where they're unusable, but you should be on your guard as to whether or not the person you just matched with is real or trying to get you to sign up to a scam site.
Some bots will be easy to spot from how they talk (as this USA Today article points out). But to be sure, there are a few ways you can check.
If they're willing to do a video call, it's unlikely they're planning some kind of a scam. A variety of photos is a good sign, while a couple of studio shots are usually a hint something might be up, especially when coupled with a promotional sounding bio.
The best assurance you can get though is a verified profile. Want to ensure everyone you speak to is legit? Only chat with verified accounts.
Be careful of who you share your data with
It's worth remembering dating app safety is as much about what you're signing up for on the platform as it is about keeping yourself safe on a physical date.
When you download a new app, take some time to read through the privacy policies and understand who you're giving your data to before you start swiping.
These policies are regularly updated, so it's worth seeing whether or not your dating app still suits your privacy preferences.
According to the New York Times, users on certain apps have been known to experience everything from location to sexual preferences being shared with advertisers, forcing many platforms to change their terms of services after backlash. If you're trying to keep your personal life private, it's worth taking the time to understand exactly what it is you're signing up for.
Dating online can be a real minefield.
Once you get past all the unwanted attention, you need to deal with an app using your data incorrectly. Unfortunately, it can be difficult to find the right app, but if you're careful and aware of changing policies, it can dramatically improve your experience finding love online.
Photo by René Ranisch on Unsplash