"Kevin talks about two months of work with us that were very fruitful for building his personal bespoke piece of software.
Kevin also notes our experience at what we do, our expertise, and our support system!"
Kevin Davies
09/29/2020

 review from Youtube
"Команда все доходчиво объясняет, на все вопросы дает ответы!!! Отдельное 10+ за терпение и внимательность! Очень приветливая компания! Все обьяснили, на все вопросы ответили, помогают и советуют!!! 10+"
Aleksandr Smirnov
09/23/2020

review from Intercom
"The team answers my questions in a timely matter. Very friendly and professional."
Rachelle
09/02/2020

review from Intercom
"HIghly collaborative, patient and supportive"
Kevin Davies
08/13/2020

review from Intercom
"Dating Pro team answers all the questions quickly and accurately, which is very motivating."
Chris S.
08/13/2020

review from Intercom
"I am fully satisfied with all the work has been done so far."
Mahmood Mirza
07/23/2020

review from Intercom
"Dating Pro is the best to do business with!"
Robert Blanchard
07/22/2020

review from Intercom
"The Dating Pro team is very professional. Responds quickly. And very hopeful and friendly. The service is great!"
Anngie Willis
07/01/2020

review from Intercom
"Everything so clear and concise thank you"
Chris Williamson
05/28/2020

review from Intercom
"Dating Pro's Technical Team continues to be responsive and available. I appreciate their work"
Sylvester Raymond
05/11/2020

review from Intercom
"You get everything you can possibly need. The one great thing I loved about Dating Pro is that you have a website in a box. there are so many options that you get."
Tammy Franklin
04/28/2020

 review from Youtube
"Молодец, всё ясно и понятно объясняет, слышит собеседника, вникает в суть проблемы."
Артём
05/03/2020

review from Intercom
"I love managers at Dating Pro, they respond in a timely fashion. They make me very happy that I decided to go with Dating Pro, even though there is a 8 hour time difference we work well together via email. Thank you for being my Ace!!!"
Tammy
05/05/2020

review from Intercom
"Keep up the good work during those difficult time "
Nassim Azouini
04/20/2020

review from Intercom
"I want to thank Rina from PG DatingPro…
I want to thank Rina from PG DatingPro for contacting me and listening to what my needs were for my new adult website. I reviewed their site and SkaDate and I liked DatingPro because of the low investment to get started and the ability to add additional features later. I love the contact that Rina has provided to me. There is a 8 hour time difference but Rina is awesome in communicating with me via email. I love the fact that I'm getting a dating site out of a box! This saves time and money and I can get my site up and running quicker. I really like the fact that PG Dating Pro will continue to keep up with the changing policies which will help me stay updated. I'm very excited about working with this team. Also they offer discounts if you take their 2 day online course. Also, I just purchased there online book for $9 regularly $49 on how to run a successful dating service. I read it right away, it has a lot of great information. Why re-create the wheel these guys know what they are doing. Love, Love, Love you guys and can't wait for my site to be up and running.
Thanks again"
Tammy Franklin
03/26/2020

review from Trustpilot
"Many thanks for your prompt n professional actions :-)"
Fred Chan
03/20/2020

review from Intercom

"Excellent software and service
Excellent software with a huge range of useful options available. After looking through various options to use as a platform for my new venture (dogloversdating.co.uk) it was clear that Dating Pro was the superior choice.
Since ordering, the communication from their team has been fast and helpful. There were a few things I needed to add and change and these have been dealt with efficiently. I am now working with them to develop the apps for Android and iOS before launching the site to the public.
In summary, I would recommend this company without hesitation."
Neil Stanton
03/11/2020

review from Trustpilot
"5* A must"
Overall: I've been working closely with Dating Pro for around 3 months now with 2 dating websites and it was already AMAZING to begin with. And to be honest it just gets better and BETTER! + The Team are quick at replying during opening hours + Each reply is bespoke and tailored to your needs – [SENSITIVE CONTENT HIDDEN] and the team really listen! + [SENSITIVE CONTENT HIDDEN] provides an absolute MASTERCLASS in how to give A-Grade service – each response is measured, polite, happy, professional, personable, and totally tailored to your request. + They're real people who deeply care about their clients and what they do + I can't thank the Team enough for their help and advice throughout my journey with them so far – they're humble superstars 🙂
Pros: Features + Huge App Store with some of the latest dating apps + Includes Apps for niches to make your site feel extra-unique + Login Widgets to make the site look & feel extra-legit and easy for users to login, i.e. Facebook, Instagram (extra option), Google, Twitter and VK + 15% off in the Store if you subscribe with the Dating Pro Network for just $9 / mth! (cancel anytime) + You can request quotes anytime for new Add-Ons which aren't in the Store + You can request quotes for changes to the site, and if these are minor alterations may be free + You get min. 10k dating profiles to help kit out the site! Plus you can purchase more! (Legit profiles from members who've opted in to the Dating Pro Network) + Also can help with setting up the explicitly 'business' side of things – like Marketing the site! They know their stuff! The Editor + Really intuitive and user-friendly in my experience – lots of options and ways of editing the site and live interface + While the Login Widgets aren't set up, that's standard and the team can do this for you! + Easily change any wording on the site and install multiple new languages too (bear in mind you may need to do a bit of manual translating for add-on apps, but this is standard plus super easy with Google Translate) + Can choose to pre-approve, post-approve or leave open user comments and photos on the site! Post-approve is great imo as it allows users' photos etc to instantly 'hit' the site, but you can remove them retrospectively if n
Cons: – You may need to request quotes for some things e.g. Message Read – but the team are quick to do so and the pricing is reasonable 🙂 – The Hybrid Mobile App doesn't come installed with everything from Desktop site – however it does come installed with the basics from your package. Plus you can get quotes to install those Apps if you need, plus you can guide users to the standard mobile site anyway"
Jamie S.
02/21/2020

review from Capterra

"El mejor servicio.
La verdad la experiencia con ellos ha sido maravillosa, Irene que habla muy bien español (si, habla muy bien español) me ha ayudado a resolver de manera pronta y oportuna, todos los requerimientos que necesito en mi sitio de citas. A pesar de estar a miles de kilómetros, el desarrollo del proyecto ha marchado velozmente. Definitivamente pueden confiar en ellos para desarrollar sus proyectos."
Néstor Solís
02/23/2020

review from Trustpilot
"3 months after his first leap-of-fate like jump into the online dating business, Jamie has launched his second dating website targetting a specific niche audience."
Jamie Alexander Sammes
02/21/2020

 review from Youtube
"Your company has been very supportive, looking forward to continuing our business relationship."
John Fistonich
02/10/2020

review from Intercom
"Thumbs up for PG Dating Pro
This is an excellent group, who wishes to please their customers. Customer satisfaction is very important to this group. They provide a world-class dating website and experience for those who want to get into the business. Once again, they really care about training you to use their products. They answer inquiries in a very timely fashion considering they are located abroad. Very pleased with PG Dating Pro! they work hard to make you happy!"
Steve Butler
12/16/2019

review from Trustpilot
"Support team is always there ready to help"
Joseph Henry
12/13/2019

review from Intercom
"Great workers! very caring and knowledgeable"
Steve
12/10/2019

review from Intercom
"Team was very patient in answering all my questions. They were very professional and helpful, which is why I have decided to come on board with Dating Pro"
Joseph Henry
12/04/2019

review from Intercom
Jamie
12/08/2019

 review from Youtube
"Blown away
Originally believing that dating site creator's were too expensive for my budget, I had been trying my luck using a non-dating software provider, with no real joy in tailoring it for dating. I searched for a dating creator and this came up first, and WOW! Trying the useful Demos made it clear to me this was the real deal. Looking into it further, the following pros (with no cons so far) became apparent:
+ Works from the 'box' without extra coding
+ Ready to go within 1-2 business days
+ Great value
+ Open coding
+ Top comms by a dedicated team
+ Useful extra modules
– None as yet
Highly recommend. :)"
Jamie Alexander Sammes
11/20/2019

review from Trustpilot

"A brilliant dating CMS with a dedicated support team to solve any issues that may arise
In late July 2019 we bought the Premium / VIP package (today marketed as the "Dating Pro" package). We paid close to 4000 Euros in total.
Although we have already done a positive pre-evaluation of the software in trial mode (which led us to justify its purchase), after its final installation we reiterated our good opinion about it.
Having extensively tested other competitors in the past, notably skadate and advandate), we are led to conclude that Dating Pro (PilotGroup CMS) is definitely the best CMS for creating dating projects, without any doubts. Hands down. Period!
The niche / vertical for which we wanted to buy CMS was not exactly a common niche. It was a niche aligned with the adult segment (liberal encounters) and given the specificity of this niche, unfortunately we encountered some difficulties in its parameterization / configuration.
Multi-gender / multi-sex and other privacy related settings out of the box were some the anomalies we detected.
We also detected some bugs in the core of the CMS, perhaps related to a not so intense debugging process related to their latest version release (the portofolio / gallery profile version).
Regardless of the problems encountered (and there were a few), the truth is that the Pilotgroup team was able to solve all the difficulties encountered.
Today is November 11th (4 months after the start of the project) and I have to inform you that, despite the reasonable need to adapt CMS to our concept and the creation of new custom features, we finally have concluded the project.
Over these 4 months we jumped 3 times from project managers, as well as 2 times between development teams.
Initially we had as interlocutors Rina and Anna, that despite friendly and fast to respond, turned out to be unable to keep up with the intensity of the project (and the urgency of it) and finally settled down with the excellent Christine who proved to be able to handle the project with enviable stamina and dedication.
The friendliness and quick feedback from the project managers has always been admirable. Especially the professionalism demonstrated by Christine, as I have already mentioned.
The language barriers were almost nonexistent, I remember that Pilotgroup and its staff are mostly Russian, as they have very good English. The elaboration of video and picture screenshots also helped to a much faster development of the project.
As negative points I have one only:
– Although the overall team of developers is very good (hence the excellent level of the CMS, out of the box), I have to inform you that there are some programmers out there who are very junior.
At least as regards the debugging process of some bugs that i found and the process of developing some additional features that were developed separately.
Sometimes I had to demand to be assigned a more senior developer, given the slowness and lack of attention to one or another details.
However, as soon as I questioned Christine (or another project manager) about my dissatisfaction with how things were going at the moment, they promptly tried to find a way to solve things internally. And they always solved in a professional and timely manner, no questions asked.
As a final tip to PilotGroup, please pay a little bit more attention to assessing the level of developer experience required for a particular project or custom task. It is that there is a great disparity of talent in your house. Your best senior developers are a few miles away from some of the juniors I was initially assigned.
My last words are to thank all the focus you have put into my project, I will certainly give you more projects in the future. We will certainly work together again.
A special word of thanks to your Top Senior developer from the last 2 months (the last one assigned to me) and a especially "Thank you" to the always friendly and proactive Christine.
I totally recommend PilotGroup CMS. There is no other script with such a wide range of functionality and such good UX/UI out of the box. 5 Stars indeed!"
Bruno Costa
11/11/2019

review from Trustpilot
"The whole company does great work. Glad to be working with you guys! Project team members are amazing! They are very helpful and try to understand how to help you. I hope they will be with your company for a very long time. They are some of the best I have worked with."
David Morataya
10/23/2019

review from Intercom

"Starting my website for the first time
Starting my website for the first time. I am so thankful for Anna, Christine and Rina. They have all been very helpful. My site looks wonderful, i cant wait to launch it."
Kimira Jefferson
10/14/2019

review from Trustpilot
"Relief after previous provider
Great support team, open to help with any queries, being posted about the processes continuously. After switching from Skadate, Dating Pro is a great relief. Database and code is straightforward, easy to learn as well as help center on their website.
We decided to work with Dating Pro after our let down with Skadate, also, before purchase the support/sales team were over the top helpful (Rina 😉 ), and also after the purchase.
The site was up and running within a few days.
Looking forward to a long journey together!"
Tinee
09/04/2019

review from Trustpilot
"Anna and Christine Support are extraordinary!
The support attendants in Pilot Group are extraordinary! I've been working with Dating Pro for about a year and a half and support never gets me down. Anna and Christine are fantastic, very kind, caring, polite and quick. Thank you very much. Not forgetting Miss Evgeniia who is no longer on the team."
Alex Maximo
08/22/2019

review from Trustpilot
"A1 Professionals.
I started this project in early July. Within 2 weeks we were up and running. I bothered the support staff all the time and they were cordial, experienced, supportive and willing to help. I like these people they are A1 professionals."
Louis Reyes
07/30/2019

review from Trustpilot
"Great at explaining next steps, asking the right questions, and assisting after only being briefed by another colleague."
Zahmir Brooks-Smith
08/06/2019

review from Intercom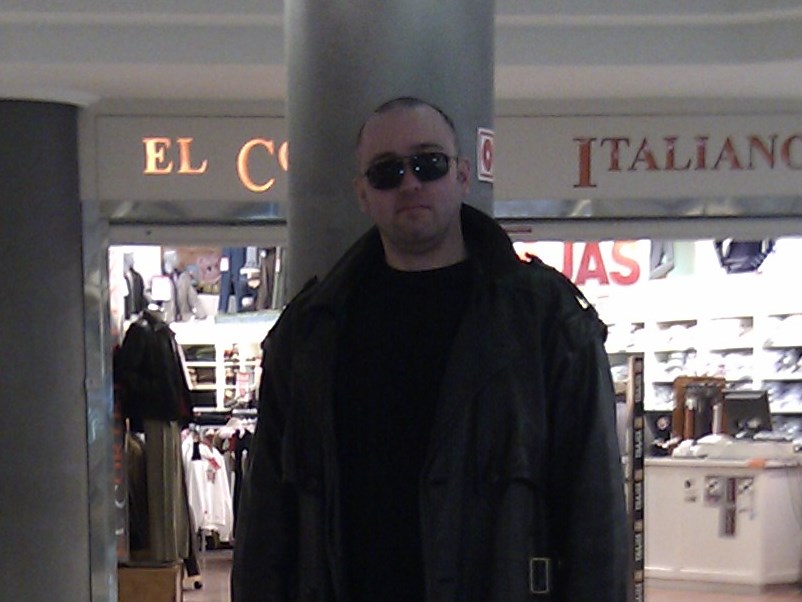 "Семь лет, совместного Пути. Все превосходно!
В течение семи лет, занимаюсь развитием трех проектов, созданных на базе продуктов Компании: «Pilot-Group». В течение данного периода, специалистами Компании, было внесено большое количество изменений в исходный код продуктов, согласно необходимой мне, концепции эксклюзивного функционала. Очертания хода моей мысли, воплощенные в текущем функционале моих проектов, есть результат надежности многолетнего сотрудничества с Компанией «Pilot-Group»."
Sergey Pritomskiy
07/10/2019

 review from Trustpilot

"They have answered the few questions I had pretty quickly and they seem like real nice people"
Tom
06/23/2019

review from Intercom
"Prompt replies, courteous and helpful"
Peter
06/20/2019

review from Intercom

"I am very happy with the responsiveness and professionalism with managers from DatingPro . PilotGroup."
Patrick
06/05/2019

review from Intercom

"Everybody I've spoken with is courteous, kind and very respectful to all your interest and they very thoroughly try to answer your questions to the fullest, all managers have been excellent so far"
Gary
05/08/2019

review from Intercom
"The team just sets me on fire meaning that's how I want to do business with trust hard to find you have more hugs Douglas"
Douglas McKillip
05/08/2019

review from Intercom
Steven
04/13/2018

review from Youtube
Jim
03/05/2018

review from Youtube
Ruslan
04/15/2019

review from Youtube
Robert Blanchard
04/22/2019

review from Youtube
"Молодцы, очень профессионально, получил ответы на все заданные вопросы!!!"
Михаил
04/04/2019

review from Intercom
"Как всегда отлично!"
Карина Фомина
03/25/2019

review from Intercom
"I enjoy working with Dating Pro, and I receive a very quick response during 'off hours'. I sense a lot of care and concern.
It gives me a lot of confidence for future support. You guys deserve the award you received."
Higinio M Rodriguez Dilli
03/05/2019

 review from Trustpilot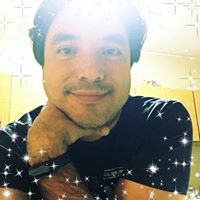 "Always fast and complete feedback. Thanks :)"
Hugo Fernández
02/28/2019

review from Intercom
"I like the help I got from the team, I will be calling you soon to build me a dating website :)"
Rennard Cawkwell
02/27/2019

review from Intercom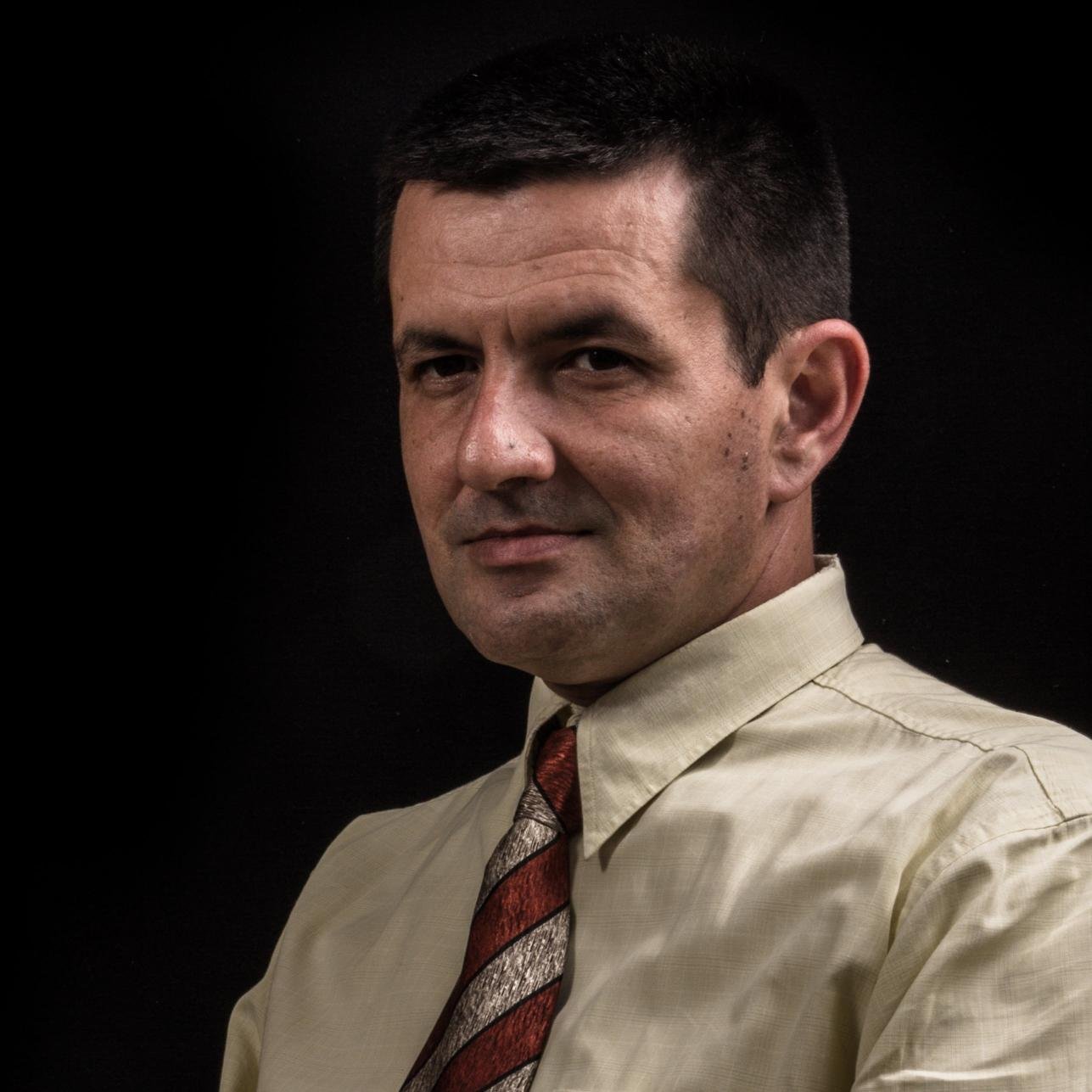 "Sorry for my bad English, the ladies from Dating Pro were very polite with me and answered the most important questions :)"
Carlos Gonzalez
02/18/2019

review from Intercom
"It's a great joy working with you guys :)"
Tassilo Häbich
02/13/2019

review from Intercom
"I enjoy working with the team. Thanks. All points is always fixed."
André Silva Machado
02/12/2019

review from Intercom
"Truly superb service. Allows you to get good dating business"
Ololade Ogundele
02/11/2019

review from Intercom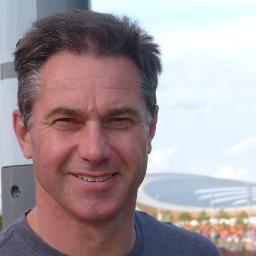 "I like it when Pilot works as a partner to solve problems and design features, so thank you for asking the right questions."
Nicholas Henley
10/26/2018

review from Intercom
"I really appreciate everything you and your team has been doing for wildfetch. Pilotgroup is a true partner"
Michael Budd
10/10/2018

review from Intercom
"Команда быстро и грамотно отвечает на вопросы. Компетентные специалисты. Огромное спасибо вам!"
Татьяна
10/09/2018

review from Intercom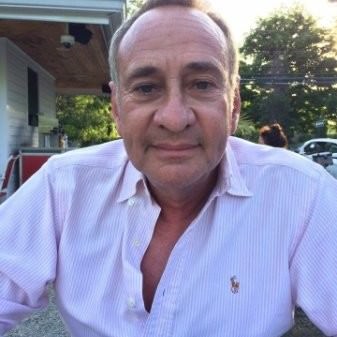 "Things are really coming together. Enjoyable to have business with this company"
Steven Lampert
08/30/2018

review from Intercom
"The team knows the ins and outs of the business quite well. Always very helpful and work hard to help you accomplish your goals."
Leonard Branch
08/29/2018

review from Intercom
"Pleasant to work with Dating Pro. All the way, they were interested to heel me more. Happy"
Saber Soudani

review from Intercom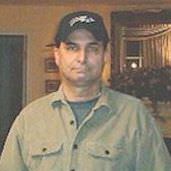 "The Dating Pro team is GREAT to work with. They keep me informed with the progress of my website. I am considering continuing the development of my website because of the quick attention they give to my project.
I cannot believe the ease and professionalism it is to work with your company. The software has NO BUGS, which is very important and all the add-ons I have ordered for the system work fantastic.
You folks are running a wonderful company. Top notch. First class all the way. Keep up the wonderful work."
Robert Blanchard
07/10/2018

review from Trustpilot
"The team is very informative and caring about the product. All of the managers were very engaging and listened to my requirements. They helped to guide me through a process I knew very little about before the conversation."
Jocelin
07/08/2018

review from Intercom
"I'm enjoying working with Dating Pro team. Answered all my questions quickly and efficiently as always"
Antony Hart-Wilden
60/60/2018

review from Intercom
"Специалисты знают продукт и задают конкретные вопросы для узнавания моих потребностей."
Петр Севостьянов
06/05/2018

review from Intercom
"I decided to create my own dating site. And decided to go with Dating pro. The team is very helpful in going above and beyond to assist me."
Andre Johnson
05/11/2018

review from Intercom
"Только недавно начали работать с компанией Пилот Групп. Пока все прекрасно. Вопросы освещены. Прекрасный отзыв о работе."
Рустем Магер
05/11/2018

review from Intercom
Matthew
04/28/2018

 review from Youtube
"Working with Dating Pro team has been one of the best experiences of my career! I study people for a living, and know that I am working with honest, intelligent and creative individuals. This makes all the difference for me."
Mary Fitzgerald, Managing Director
02/16/2018

review from Intercom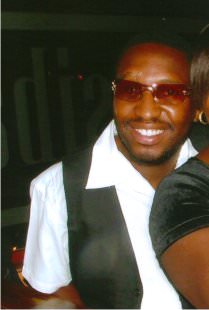 "I have been well taken care of with Pilot Group and all is well so far. Fortunately I have some technical knowledge so I had very little to ask the support team. I am eagerly waiting for Dating Pro team to complete my customization so that I can proceed with the successful launch of the site."
Oliver Juunza
01/26/2018

review from Intercom
"Great presentation of the product. Very polite and knowledgeable team. It's a great pleasure to work with PG Dating Pro"
Lee
01/27/2018

review from Intercom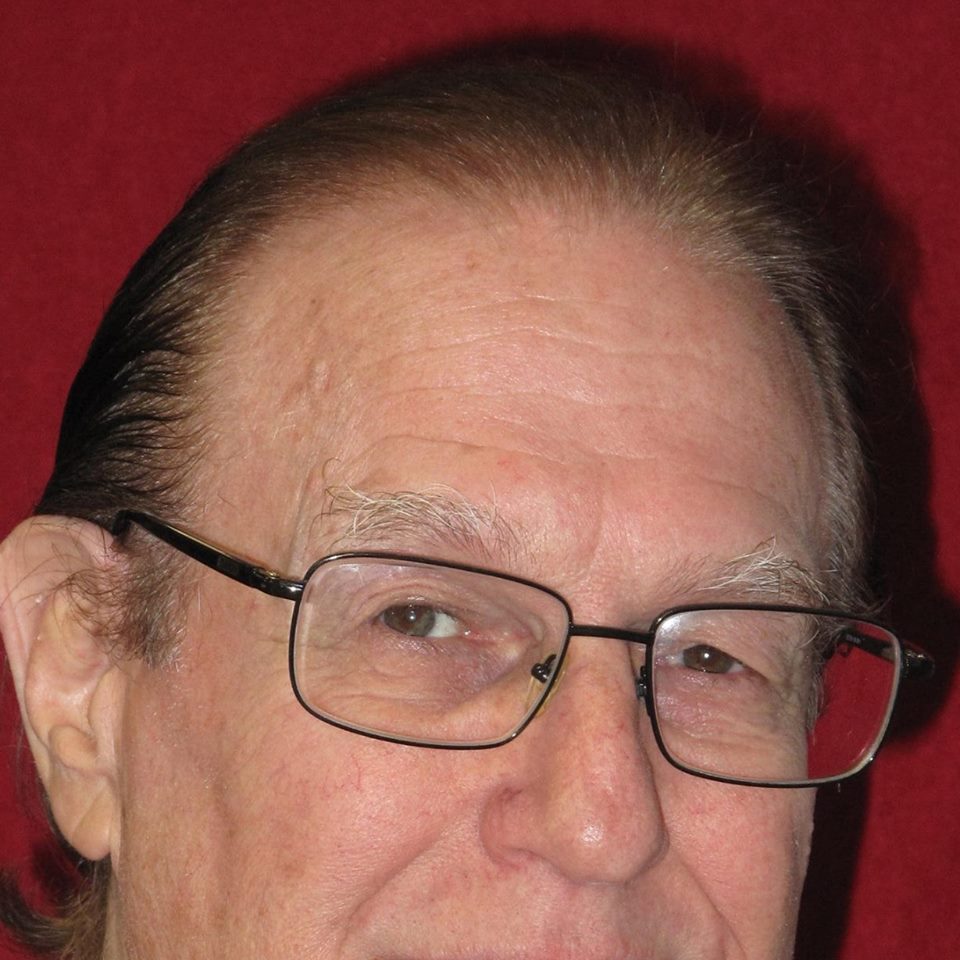 "All of my interactions with your great team have been very impressive in their responsiveness and professionalism. Such a pleasure to work with you. I am eager to see the great job I know you will do with my 2 websites, and I look forward to having you start on my second project, BecomeABillionaireClub.com when the first project, Entrepreneur-Singles.com is completed."
Carl Bourhenne
10/20/2017

review from Intercom
"You guys are doing very' good job, thanks, is my dream to own a dating site, datingpro is making my dream a reality."
Ella from Switzerland
10/19/2017

review from Intercom
"Always great service."
Ginnette Tavares
10/18/2017

review from Intercom
"Very nice support by Pilotgroup team, thanks."
Sreekanth
10/18/2017

review from Intercom
"Quick connect. It would be good to have a standby support during weekend. As person such as me who works fulltime elsewhere, can find time only during weekends."
Turquoise Jellyfish from Amsterdam
10/17/2017

review from Intercom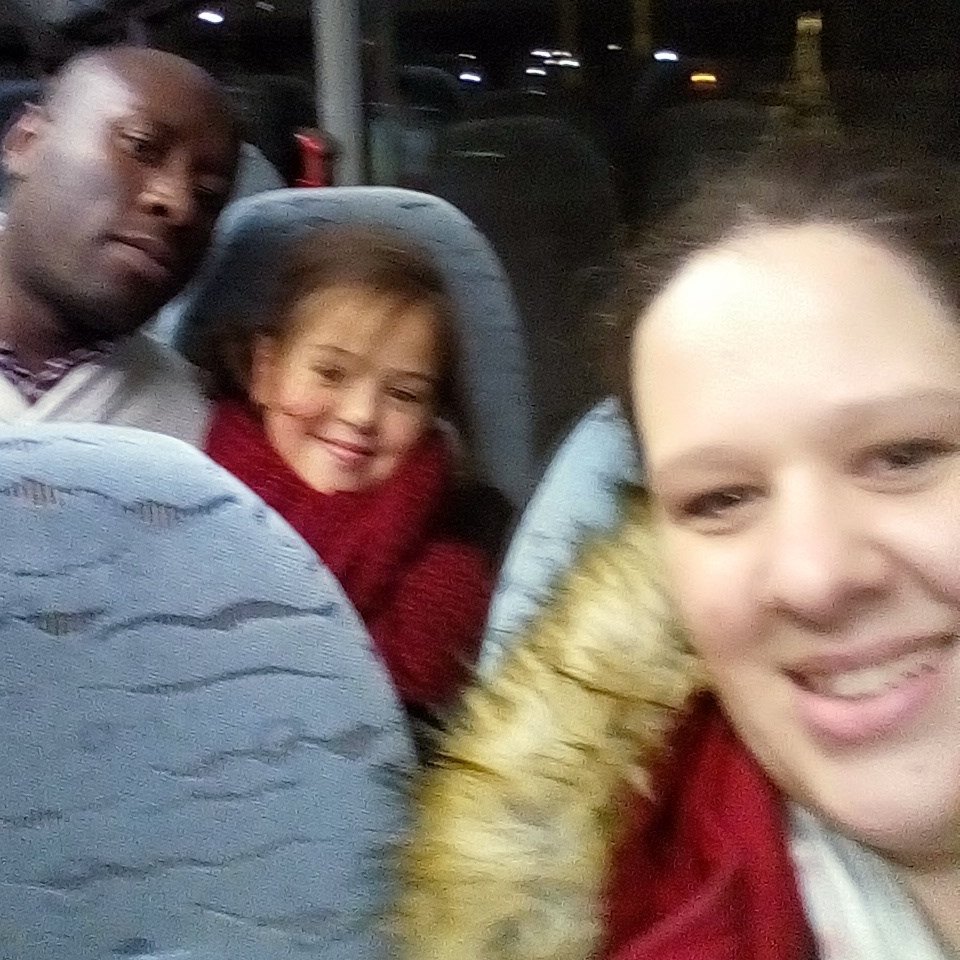 "I like Rina very much, se is very professional and I feel I can really trust her, I just wish to speak to her more often or see her face on Skype, but i feel really happy about Rina, she is an angel."
Jim Stephen Pinas
10/17/2017

review from Intercom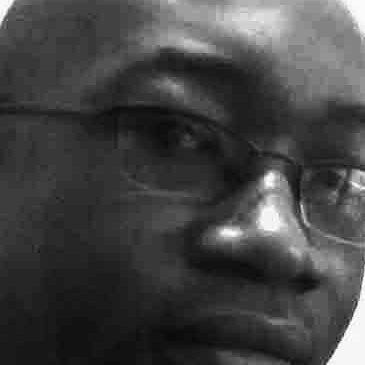 "Really good teamwork"
Methode Amani
10/16/2017

review from Intercom

С большим удовольствием выражаю свою благодарность компании Pilot Group за скрипт для сайта знакомств!
Получила огромное наслаждение от работы с людьми в данной компании и рада, что выбрала именно этот скрипт из всех, что были предложены на рынке.
Каждый раздел сайта очень интересен. Хочу отметить, что мне очень понравился раздел компаньоны – гениальный сервис разработчиков для путешествий вместе!
На сайте много интересных модулей, которые позволяют пользователю быть заинтересованным в возвращении на сайт вновь и вновь.
После покупки скрипта, техническая поддержка великолепно помогает во всех вопросах.
Также я очень довольна и желаю нашей стране побольше подобных компаний со столь правильным отношением к работе и высоким профессионализмом!
С уважением, Лилия Осия
02/20/2017

review from Intercom
"I like your software. I chose Dating Pro because it was the best looking, cleanest and most professional looking. Thank you!"
Anthony Robinson
11/07/2016

review from Intercom
"T-encuentro.com is a dating site that is safe and easy to use. Here Costa Ricans can meet others with similar interests and tastes, to establish a loving relationship.
Besides, T- encuentro.com organizes events where the subscribers can physically meet users with whom they have great affinity."
Pedro Abreu
11/07/2016

review from Intercom
"Ninja approach. The folks at Pilot Group will do anything to get the job done. This is not the first time I request a modification, support or even a service for my site whatever it is I know I'm dealing with top-notch support. Thank you Nika, Jane and the support team."
Eben Hahn
11/05/2016

review from Intercom
"We like Dating Pro script for the advanced opportunities that site members can use to find their soul mate, to promote the profile, to express themselves. Also the software offers professional design and very helpful support service. Your script includes all that I need. And I am very pleased with the way you treat your customers."
Alexander Petrov
11/05/2016

review from Intercom

"We like the professionalism of the Pilot Group team. Their dating software is the best for us, and they are very helpful with all our queries. Try Dating Pro script, you won't regret it."
Emmanuel Okeke

review from Intercom
"I will have used Pilotgroup for 6 years soon and have tried a lot of Dating scripts but PG Dating Pro is the best solution.
Script is excellent, a lot of plugins and very very good support.
You will never find a better solution for your business."
Geir Larsen
11/05/2016

review from Intercom
"Your supportive staff is willing to go that extra mile, which is much appreciated on the consumer end. I purchased the starter package and I am very happy with my choice and would do it again."
Shirl Hooper
11/04/2016

review from Intercom

You should be very proud of your team, you are a real Group. Your team is your best product.
I would like to enumerate more good qualities, but they can be resume in this: Stop looking at your competition, you are above them.
I'd love to meet all of you in person someday.
Juan Pablo R.
11/04/2016

review from Intercom
Hey Team,
Just wanted to thank you and the whole Pilot Group team for everything you guys have been doing for us, so please consider this a small token of our gratitude for everything you guys have been doing for us, good times and bad times, you guys still continue to impress by making the impossible possible.
Cheers!
Mike
10/12/2016

review from Intercom
We have tested both the website and admin interface, and this is what we want to use for our brand moving forward, so cheers to Pilot Group for making a great site with tons of value for a fair price, its companies like you that allow small start ups have a chance in this market.
Michael
09/05/2016

review from Intercom
Beside the service commitment from Ingrid, I am very satisfied with the product we acquired from you guys.
Best regards,
Ricardo A. Lee
08/28/2015

review from Intercom
I just purchased the PG Dating Pro software solution and am still learning how to perfect the system. However, I must thank the support and the marketing team of the company for their supports and understanding. Definitely, I believe I will go places higher with the solution given the support and encouragement from you.
Roger
05/08/2015

review from Intercom
Reagieren blitz schnell und alle Probleme werden gleich gelöst. Sind sehr freundlich und immer hilfsbereit!
Herzlichen dank an denn Support!
02/03/2015

review from Intercom
Thank you for all the work you have done to provide us with a very professional dating script with a reasonable price and satisfactory support.
Anna Smith
09/23/2014

review from Intercom
I've dealt with all services, but I see DatingPro Support, most especially all the DatingPro Ladies very highly professional and very well understand there software. I give my highly appreciative thanks to Ingrid, Marina, Tina, Jane, Anne, Anna, Mata and all the rest. Thanks so much for your professional guidance in resolving my issues. Your software are fantastic and seems to do exactly what it is made to do. You will always get my best reviews most especially in idateawards.com.
Thanks so much.
Randolph.
09/01/2014

review from Intercom
It is a fantastic and quick service, the last 4 years PG realy have turned up to give some of the best supports and service anyone can wish, thank you very mush to all the team.
Regards Tommy
06/01/2014

review from Intercom
I just wanted to give lots of praise and huge thank you for PilotGroup's extraordinary customer service. It's made a huge difference. They are easily accessible and available, easy to talk to, and very efficient and helpful with their customer and tech support. To be honest I was very close to ordering the Online Dating site software from another competitor originally. But what made the biggest difference in my choosing the PG company over theres is your amazing customer service and tech support. Whereas the other companies I wash not able to get ahold of at all, their contact numbers weren't' working, and I was never able to get any responses to my questions that I needed answers to before purchasing. And when ordering an expensive and important software, I feel like it is really crucial to have such great customer service that I know is only just a chat or phone call away. So, just wanted to give u guys some great feedback. Thank you! 🙂
04/08/2014

review from Intercom
Even though I recently started using PG Dating Pro Software, I feel like being quite friendly to use it, and sufficiently complex to cover the customers more options.
Thanks to the support team, especially to Anna Dolgoborodova and Ekaterina Tsaregorodtseva, I'm going forward full of confidence.
I'll be glad to share my setup experience after I'll finish it.
Gheorghe Popescu
03/03/2014

review from Intercom
Bonjour, Je suis très satisfait de vos service,
La rapidité d'action , le sérieux d'une équipe compétente et un scripte professionnel super bien penser.
Oui je recommende vos service sans hésitation.
J'ai d'autre projet et je les ferais avec votre équipe.
Cordialement, M.S.Lucien
11/27/2013

review from Intercom
Thank you so much for all your help. It is truly a breath of fresh air to deal with someone as professional as you and your organization.
Sam Rasic
FirstStepFriendships.com
11/18/2013

review from Intercom
Nothing makes me happier knowing I have a great support team if anything comes along.
I'm using Dating Pro on my site which is awesome and as you know things happen when you least expected and having support at hands is crucial I want to thank Nika, Jane and Mary and others for handling my request so smoothly.
I have made many customization on my site I'm a very visual person and I believe in simplicity I'm all about making things easy for users on my site.
Keep up the good job!
– Eben
09/07/2013

review from Intercom
Je tiens à remercier l'équipe de développeur qui ont produit un travail surprenant: un site complet et fonctionnel. Je tiens aussi a remercier le support technique ( Mary) qui a répondu a toutes mes questions et m'a accompagné tout au long du processus d'achat et d'installation. Je conseille vivement a tous leurs produits. une équipe formidable et a l'écoute de leurs clients.
encore Merci
Thanx
09/09/2013

review from Intercom
I am very happy to say that I have made very good money in the first week of using this website. It looks very professional and has so many options for members. I had looked at many different dating scripts/templates/websites and can easily say yours are the best looking and performing. Everything is perfect other than the software being able to remember how many messages were sent as members can delete from their outbox and have unlimited messages. I hope this can be fixed at some point. Other than that its a fantastic website that has made me a lot of money in a short time.
Thank you
07/14/2013

review from Intercom
Спасибо Вам огромное, сайт просто супер! Он мне очень нравится. Все отлично работает и очень интересный сайт.
Евгений Китов
Два Сердца
07/10/2013

review from Intercom

I chose your company first from the trust that I perceived in your team from the Awesome Customer Service I received, and then after researching your code, found it to be a Great beginning of a well thought out architecture. Your company choose PHP to write it.. which is our code of choice.
Best Always!
Mark Sears
04/10/2013

review from Intercom
I bought three very good software, Pilot team helped us to install, thank you PilotGroup!
03/28/2013

review from Intercom
"Brilliant. Marvelous. Fantastic. Thank you so much!
Please, thank developer for me."
Andy James
03/15/2013

review from Intercom
I just wanted to email you to say "Thank You" for your quick response and fixing the link issue on the site. My client came in and seems to be very happy with the site.
I mentioned I have very good developers working with me, so Thank You very much!
Craig Amanti
03/15/2013

review from Intercom
It's perfect, I downloaded the trial to show my boss the program and he loved it too, we've ordered and set up the site already.
The only fault I've found was some very small language problems but the interface to change them is so simple – it's great 🙂
Thank you!
Mandie
03/15/2013

review from Intercom
I just wanted to tell you how hard Irina, Ida and the developer worked to get my last problem solved.
I really appreciate how they worked and how pleasantly they chat on-line. I would like the boss to know my feelings.
I usually complain about people but rarely do I compliment workers, so they have done very well.
Keep up the good work.
Regards
Narinder Dhiensa
03/14/2013

review from Intercom
"Good team, Responsive and knowledgeable and always available !
Thank you, pleasure to works with you !"
Sebastien Menut
03/12/2013

review from Intercom
I can see all the hard work you put in and I thank you very much for what you have done… GREAT JOB please thank all that worked on the project.
Just wanted to tell what a great job your doing…. I know I am not easy to deal with most of the time…. yet you always take good care of me.
I just want to thank everone on the staff, at this point I'm sure I have worked with everyone! Top Notch, outstanding customer service.
Jack Gerbehy
03/11/2013

review from Intercom
Thanks for all your effort on this Project… I will be recommending you to partners and friends asking for software development services.
You were great professionals…
Sincerely,
Mauro C. Fileto
besare.com
03/09/2013

review from Intercom
Я читал многие отзывы на ваш скрипт знакомств, там были и не лестные, но я понимаю что люди даже не стремились что то исправить! Вы очень хорошо работаете-вникая в проблемы. Это здорово! Я также понимаю что и в ваших интересах довести до ума сам скрипт! И это действительно радует!
ciaooo.ru
Александр Петров
02/20/2013

review from Intercom
Support team were really good in getting some of the critical elements of my site back online yesterday which was most appreciated – they did enough for the site to be functioning for paid members which is great 🙂 I was extremely thankful for their efforts, as a company you have always have provided such a great support service when I am suffering from major problems and I would like to congratulate you for that.
Nick Burnham
http://www.toyboyconnection.com
01/08/2013

review from Intercom
We open-heartedly recommend the Ready Dating Site solution to anyone seriously considering starting an online dating service. You should not delay. Thanks to Pilot Group Ltd. and the Ready Dating Site solution; we are expecting to be a contender in the online dating service in a very short time.
Nick Stevenson
01/01/2013

review from Intercom
Definitely, your dating software is THE BEST! 🙂 I wish you all the best!
I'm very happy because I bought dating pro software from you. I've been working a few years with other service like affiliate, and, after so many years decided – it's time to start my own business!
I spent a few months for a research – what dating script will be the best for me?
And, finally, found your dating pro script which is wonderful! In my opinion – definitely the best in whole world! Maybe little expensive, but, what you get for this money, really, it is not expensive! I give advice to anyone who plan to buy this software, just buy, you will not feel sorry!
Tomislav Majnaric
12/11/2012

review from Intercom
After almost a year of purchasing my dating software from Pilot Group there are still there for me. I went into the online dating business knowing it was a good thing to do but never thought it would be a bit difficult. Pilot group has been with me from day one, making my business run a lot smoother especially if you are not a computer wiz like they are. My computer knowledge is limited but i have learned a lot, thanks to pilot group. I could have never made it this far without them. Their products work wonderfully and the cost is next to nothing compare to the facts they are there for you one hundred and ten percent. Pilot group is the number one online dating software in the world; it is this century best kept secret.
GOD BLESS YOU ALL AND YOUR COMPANY
The Kingdom Match Team
11/27/2012

review from Intercom
I've had excellent experiences with support so far. I haven't done much support via e-mail or submitting a ticket on the support page. But using the knowledge base I get replies fairly quickly and if they're live chat is open (which is like 18+ hours a day) I always get through in a quick fashion and receive great support. Good job I say! =) Oh and my site is up and operational now thanks to the help of the team.
Marshall
11/01/2012

review from Intercom
I would like to thank your company for your great customer service it is very much appreciated.
I would happily recommend any other company that I may encounter that wishes to start a dating site."
Maralyn Smith
10/15/2012

review from Intercom
Thank you for your fast response and excellent work. Your team is very professional. I woulld not hesitate to recommend your company to others.
Kevin Rice
09/24/2012

review from Intercom
I would like to congratulate you on a job well done, dating pro has great customer service reps, all the ladies are so patient, informative, friendly just how customer service reps should be; now Natalia spent at lease 2:30 min on me coaching me on the problems I had on the website. I explained to her that this is life changing for me I quit a job that was depressing me so I really need this to work for me, it's do or die. I am not new to the singles dating network only new to it on line I am highly skilled at recruiting people for the dating network but not computer savvy at all. I have 2 weeks to get at the min 60 people I really need to get 100 to look decent on line. My goal is to recruit 600 people a month; anyway just letting you know that I will purchase other websites after I get this one going in the future.
Once again Natalia is really awesome she is informative, patient, very encouraging and a great teacher.
If everything goes well I could be a live demo for your company…..thanks for everything!!! Of course in other countries because I would like to have the U.S.
Deidre Archie
08/01/2012

review from Intercom
About customizations requests:
– On all of our requests, your reactions were very fast.
– From request until your reactions never left more than few hours. Sometimes where some delays, but we are in the different time zone, so that's not counting.
– Your developer's team is great. Never before i not saw so fast and quality work.
– Sometime, from user side, you need more precise information, but you always ask if exist something not clearly defined before you start with work.
About Dating Pro software:
After update looks more professional. First version which i have looks so empty. To many white parts without content. But, after update, looks fantastic. You're cover all modules which Dating site must to have. From messages, chatting, video and do on, until video, blog and forum. For next release maybe you can think about contact between users and site owner. Interaction is very important.
Admin module is very complex. You are predict all users need, and implement actions in admin module.
All best,
Damir Oravec
07/03/2012

review from Intercom
Comment by Mauro:
"Excellent support – One of the best I ever contacted… EXCELLENT Company to do business with."
05/29/2012

review from Intercom
I have been very impressed with the ongoing support and hard work that all the customer service representatives have provided me during my time working with Pilot Group. I also have been very impressed by the continued support of my project manager Ida. I would certainly recomend their services to other people.
Nick
03/13/2012

review from Intercom
Très bon contact, personnes compétentes et aimable.
Merci
02/24/2012

review from Intercom
I work with pilotgroup software around two years perfect support, cheap and fast custom modifications.
Thanks for all guys and good luck!
Surf Time
01/28/2012

review from Intercom
I think your support and products are super, based on multiple reasons. The price, quality, features available etc. Keep up the Good work!
Jaco Basson
01/09/2012

review from Intercom
261
We are open in UTC+3 time zone:
8:00 am – 1:00 am (8:00 – 1:00) Monday - Saturday
1:00 pm – 5:00 pm (13:00 – 17:00) Saturday
Poland
Al. Solidarności 115, lok. 2. 00-140 Warsaw
"PILOT GROUP" Ltd
Russia
68, Leninskiy street, Yoshkar-Ola, Mari-El, Russia, 424003
"PILOT GROUP RUS" Ltd