Free dating app Cosmic uses personality quizzes to make a profile for you
< 1
minute read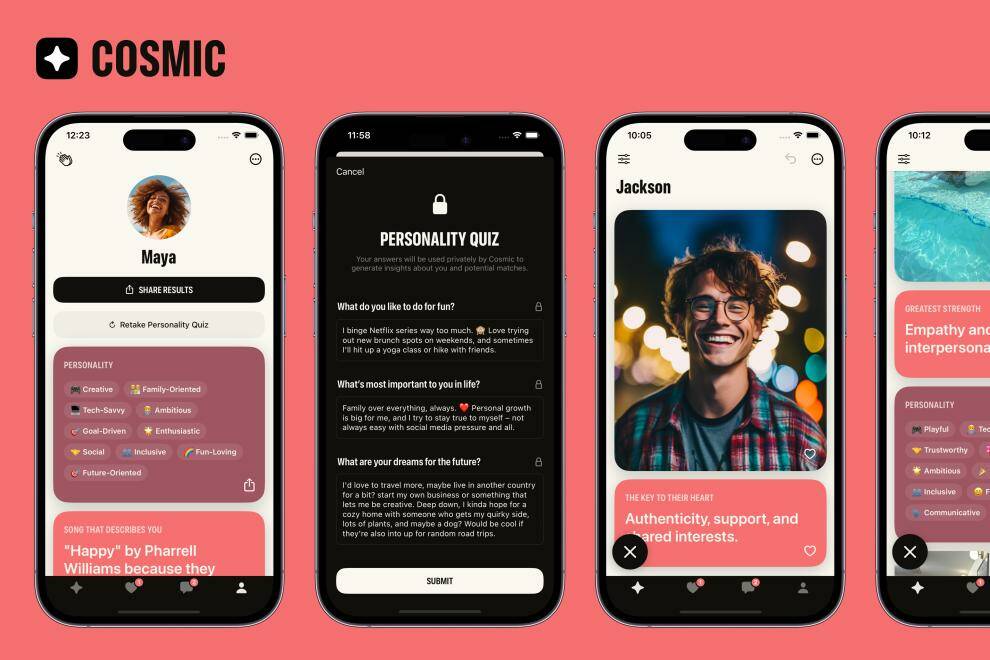 Short summary:
Cosmic, a new dating app developed by startup Friendly Apps and founded by Michael Sayman, aims to differentiate itself by offering a unique approach to building user profiles and by not charging for basic features.
Cosmic uses a personality quiz to generate user profiles, allowing users to answer questions about themselves which are then used by machine learning technology to create a profile.
Unlike traditional dating apps that rely on bios, Cosmic's approach provides more depth and insight into users' personalities.
The app also offers features like undoing swipes and seeing who likes you for free, without charging for premium options or ads.
The app is currently available in the U.S. and several countries in South America and Europe.
Be the first to know about news in the dating industry!
Several times a week, you'll learn about our latest features and hottest news