iDate Awards: Help Us Nominate PG Dating Pro as the 'Best Dating Software Provider'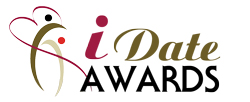 Dear friends,
On January 15, 2014 in Las Vegas at iDate2014, The Internet Dating Conference and Online Personals Watch will host the 5th annual Internet Dating Industry Awards.
Before that, 2 stages will take place: nomination and final voting. Everyone can nominate websites to become the final nominees, as well as vote for the best sites in the industry. Nominate your favorite dating websites and services until October 31, 2013.
You can help us by nominating Dating Pro as the best dating software provider at iDate awards. This nomination will give us another reason to improve both the software and the services level.
Dating Pro has been in the market for over 10 years now, and it is your support and encouragement that keep us going, so Thank You for being around.
Make yourself heard at http://www.idateawards.com/nominations-las-vegas-2014.php now!