Trends in Online Dating Business: A Review of Recent Developments and Future Expectations
The online dating business is one of the fastest-growing industries globally, with the market expected to reach $9.9 billion by 2026. Recent developments in the industry indicate that this growth trajectory is set to continue. This article reviews some of the latest trends in the online dating business and discusses what to expect in the future.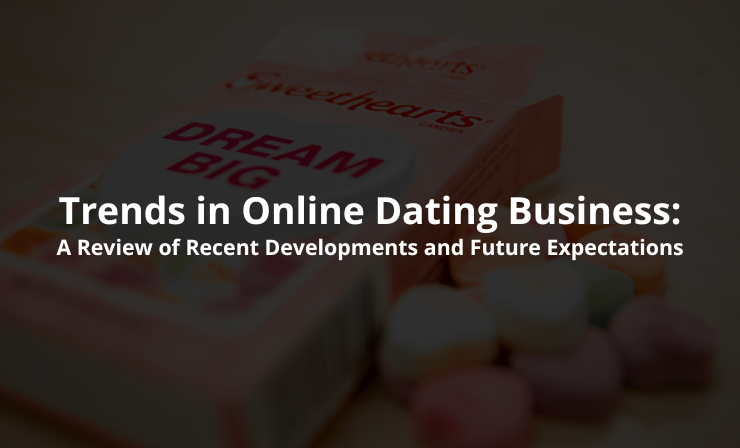 State-Sponsored Matchmaking Apps
In March 2023, China launched a state-sponsored matchmaking app that allows users to search for partners based on their education, income, and occupation. The move is part of the Chinese government's efforts to address the country's aging population problem. The app has been met with mixed reactions, with some lauding it as an innovative solution, while others criticize it as invasive.
Dating App Racism
A study by the University of Illinois in March 2023 revealed that racial discrimination is prevalent on dating apps. The study showed that users of color receive fewer responses and matches than their white counterparts. The findings highlight the need for dating apps to address the issue of racism and promote inclusivity.
The Rise of Video Speed Dating
Irish video speed dating app Katch, launched in March 2023, joins the growing trend of video dating apps. Video dating has become more popular during the COVID-19 pandemic, as people seek virtual ways to connect with others. The trend is expected to continue, and dating apps that incorporate video features are likely to see more success.
The Impact of AI
The online dating industry is increasingly leveraging AI technology to enhance user experience. In March 2023, disgruntled employees of a dating app started an AI chatbot that can communicate with users and help them find matches. While AI offers immense potential for the industry, there are also concerns about privacy and security. Experts recommend that companies invest in robust data security systems to safeguard user data.
Starting Your Own Dating Site
The online dating business is lucrative, and starting your own dating site can be a great investment opportunity. To start, you will need to conduct market research to identify the target audience and competition. You will also need to choose a niche, develop a business plan, and choose a suitable platform to build your site.
Conclusion
The online dating business is evolving at an unprecedented pace, with new apps and features emerging regularly. The future of the industry looks bright, and we can expect to see more innovative solutions to address the evolving needs of users. Entrepreneurs interested in starting a dating site need to keep up with industry trends and leverage new technologies to stay competitive in the market.