Dating app The League launches 'GoalMate' feature to help users find goal-oriented matches
< 1
minute read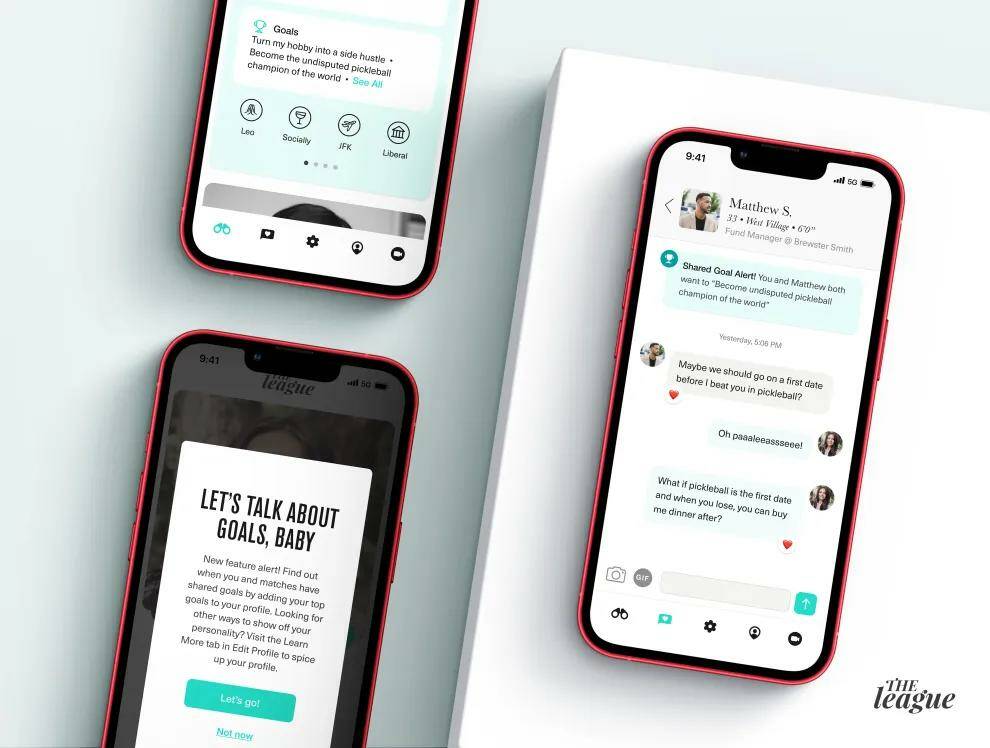 Short summary:
The dating app, The League, which caters to career-driven individuals, has introduced a new feature called "GoalMate".
This allows users to display up to 10 of their personal goals from a list of over 100 options, which range from aspirational goals like "Climb Kilimanjaro" to more tangible ones like "Turn my hobby into a side hustle."
The introduction aims to help users find partners with aligned ambitions. In the future, users will also be able to add custom goals. Matches with similar objectives will be prioritized by the app's algorithm, and users can join chats based on shared goals.
This is The League's first new feature since being acquired by Match Group.