Dating Pro: Black Friday 2019 [Finished]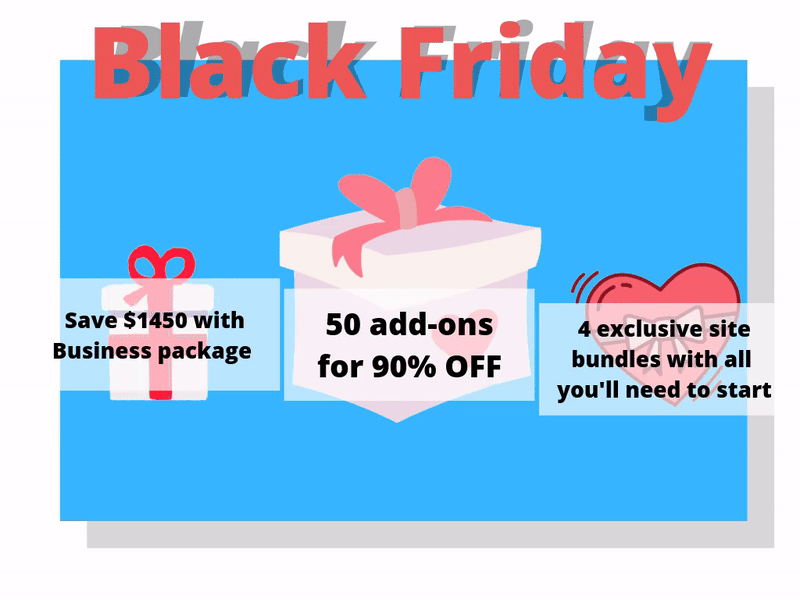 Aaaand it officially begins, Black Friday 2019 sales!
For the duration of the next 4 days (26th November to 29th November) the following three awesome offers are available to you:
50 of our best selling add-ons with up to 90% discount – view them here. The prices are already changed, just add them to the cart and finish the checkout.
Save $1450 with the Business package – use the promo code BLKFRDAY in the cart before the purchase.
Exclusive bundle (only 4 copies are available) – it includes license ($490) + 115,000 elite dating profiles ($125) + add-ons to increase site revenue, engagement and activation (worth ~$500) + 3 month of hosting on our server ($27) + SSL certificate for site security ($67) + 1 month of support service ($99) + detailed guide on how to control your dating website ($49) = $1357 for only $888 
Contact our Sales Team through live chat, email address sales@pilotgroup.eu or toll-free number 1-844-273-0305.
The Black Friday start om 26th November and end on 30th November