Dating Pro's Dating Industry News Digest: iDate conference, Fridge dating, dating trends from Google and best app features for Tinder – March 14th, 2019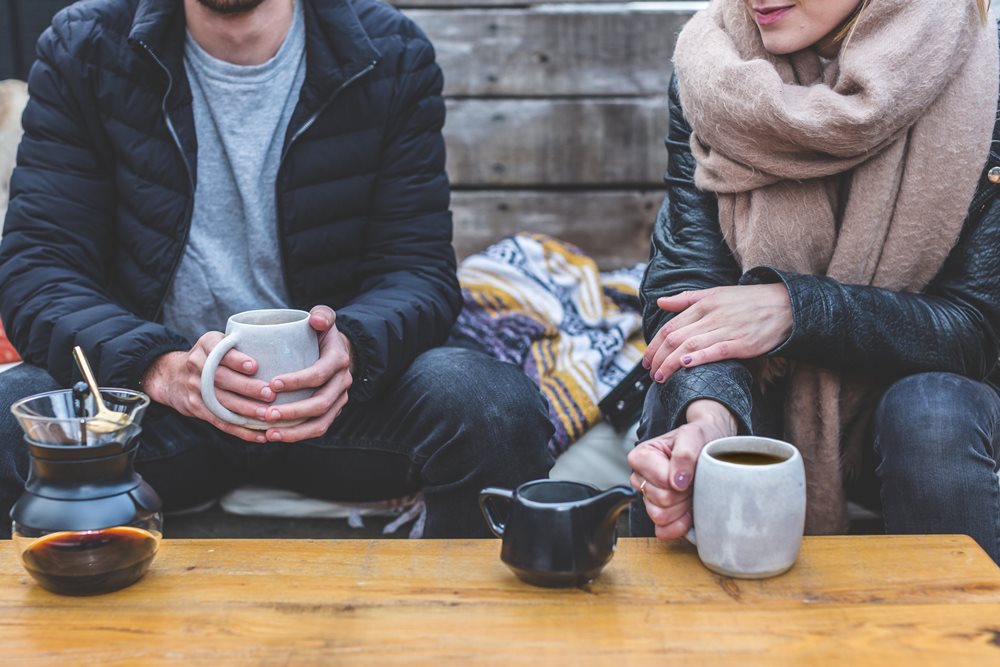 Hey, guys. It's Alex again today with you ✌
For today's dating industry news digest, we will look into iDate's new conference announcement, best dating app features, refrigerator as a dating tool and top dating trends from Google.
4th iDate Premium International Dating and Dating Agency Conference
iDate has officially announced its 4th iDate Premium International Dating and Dating Agency Conference in Kiev, Ukraine, May 23-24, 2019.
The main topic of this conference covers two main highly profitable niches of the dating industry — the business of international dating and matchmaking agencies.
The list of speakers and subjects can be checked here.
And this is not the end – two of our Dating Pro clients — Kurt and Ksenia, will be attending the conference as speakers with their presentations.
We wish both of them all the best and hope they will rock it! 👏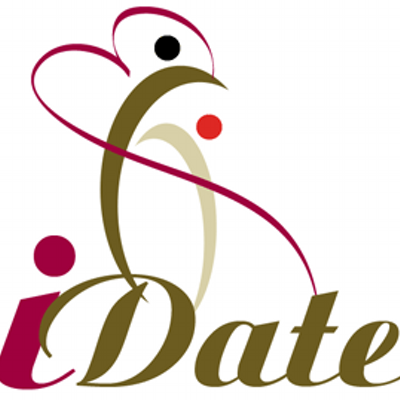 Can Your Refrigerator Improve Your Dating Life?
John Stonehill in collaboration with Samsung created an app called Refrigerdating. The app works with Samsung's Family Hub refrigerator and allows other people to check out what is inside of your fridge.
It does sound like a bizarre way to find yourself a partner, but John believes that the content of a person's fridge reveals a lot of clues about that person – for example, those who take risks enjoy more spicy food, while those who have more mild and sweet personality prefer eating sweet things.
But having similar fridge content doesn't really mean that this is your match, opposites attract too. And in the end, the food your match eats isn't really the key factor, but it can work as a preliminary filter.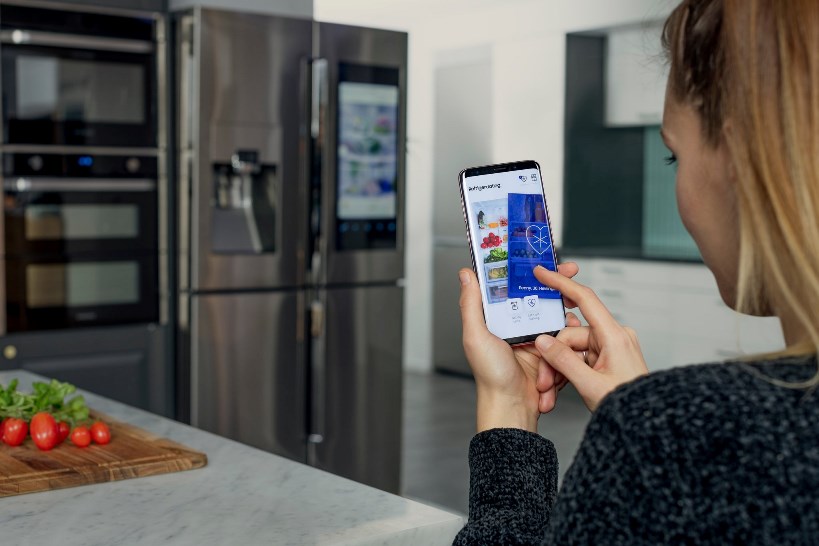 Read more here
Google's Paul Frantz Shares Gen Z Dating Trends
Industry Director, U.S. Sales at Google, Paul Frantz advised checking these three interesting dating aspects about generation Z ("typically starting birth years is the mid-1990s to mid-2000s. Most of Generation Z have used the Internet since a young age and are comfortable with technology and social media" – Wikipedia)
The Gen Z finally reached that age when they are adults and can spend their money, so more and more countries are targeting this particular piece of the market. And here is what can be distinguished for the dating industry:
Video drives awareness

Marketing of a dating app is all about making as many people as possible know and recognize your service and app. And 41% of Gen Z finds out about dating services through online video sites like Youtube, Vimeo, Dailymotion and etc.
So you may wanna check it out as a part of your marketing campaign.
The future is borderless and diverse

The Internet allows Gen Z to taste and explore almost everything from all over the world. And thus they are less subdued by racial, national and geographic diversity prejudices. So 64% say that dating websites and apps allow them to be more diverse in who they date, and 65% say that dating websites and apps allow them to date someone outside of where they live.
Virtual dating is the new normal

With today's swift development in technology, Gen Z is always on the edge of everything new. Like that the ways of communication are experiencing changes as well — video calls and text are must-have forms of communications in dating. Over half (51%) of those between 18 and 24 say video and virtual dating is important.
Dating App Features That Users Want to See
AskMen has surveyed Tinder users to find out their most desired features in the app. The results showed that most of all users want to see the statistics on how their profiles are performing.
Other interesting features users voted for are automatic suggestions for first dates, followed by to see who else your match is chatting with and how to tell who has blocked you.
This kind of surveys is really great and important even for other dating sites owners as they show what features are trending right now and what you, as a dating site owner, can use for your profit.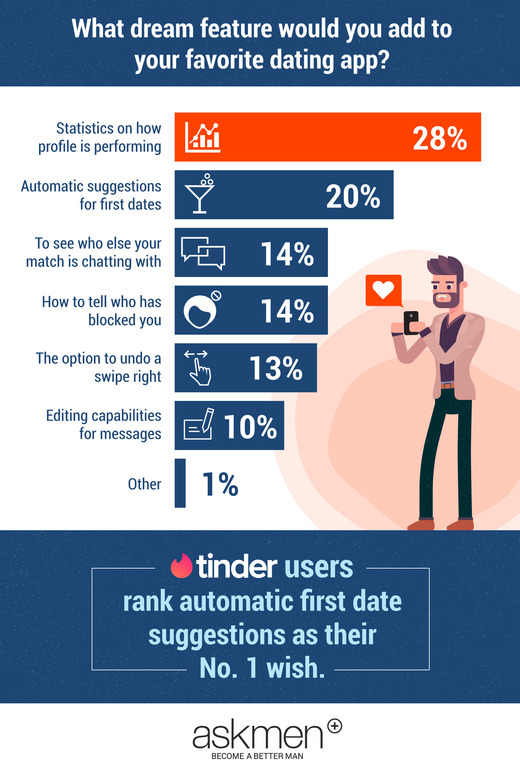 Read more here
***
Kudos for the main photo goes to Matthew Henry