Dating Pro Digest: Forbes about Dating, Tinder Swiping Business, Naked Tinder, Breakup Concierge Service and Gay App Growlr Acquisition – March 12th, 2019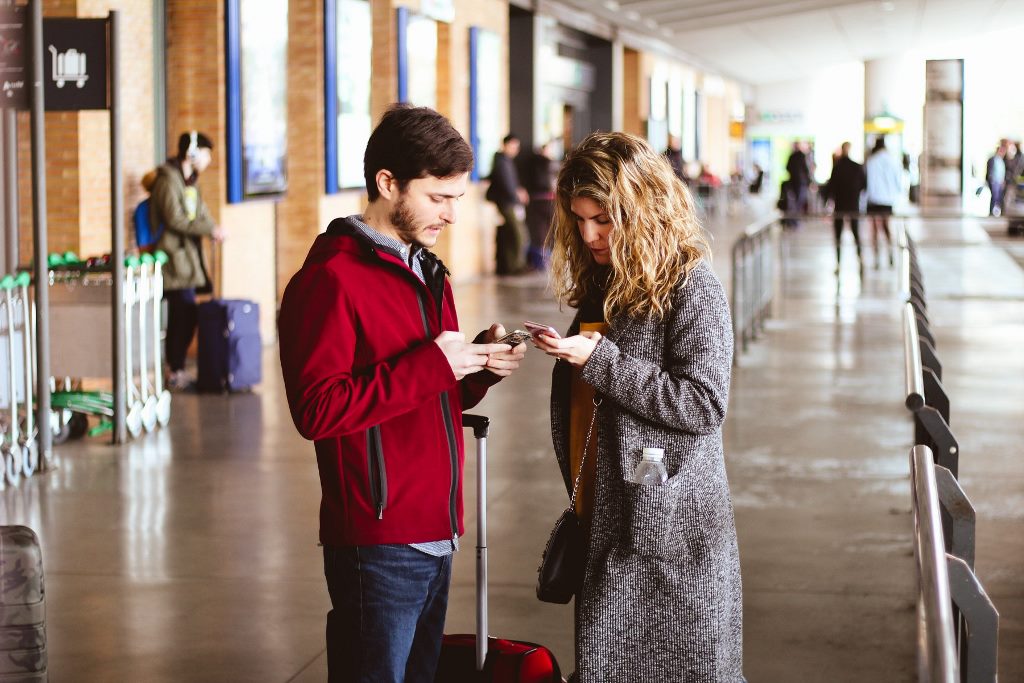 Kudos for the photo goes to Roman Carey
Hey, gang. It's Alex again today with you ✌
In today's issue of Dating Industry News from Dating Pro, we will look into 5 interesting and relevant news in the dating industry.
The Founder Of The 'Tinder For Moms' Says Growth Is Easy If You Do These 2 Things
Michelle Kennedy, the founder of Peanut or 'Tinder for moms' had an interview with Forbes where she shared 2 most important pieces of information to successfully launch and grow your business. As an ex-deputy CEO for Badoo, Michelle has introduced some of the similar features in her own app Peanut to help new moms interact with each other. Now the app has more than half a million users.
For her first piece of advice, Michelle said that being over-secretive about your new app or project idea, in fear of it being stolen, is not entirely a bad thing, but it surely affects the speed and pace of work you do to achieve your goal. She advises to just go and speak to as many people as possible and collect a lot of feedback to either confirm your idea or make some adjustments in it to achieve maximally successful results.
The second piece of advice is about always believing in your product, especially when you are discussing your funds with investors 😝
For $1,500 Per Month This Woman Will Get You Tinder Dates
Holly Bartter is the owner of Matchsmith company. What is innovative about this company is that they take care of all swiping and chatting for you. The fee for this kind of Tinder 'accountant' is $1,500 per month.
Holly shares that the idea of her service started from simple bits of advice about dating for her friend. Next, Holly was asked to take care of Tinder account for a friend, then several friends, then friends of friends and eventually she turned it into a business 2 year ago 💪
'Naked Tinder' dating app launches allowing users to BARE ALL with matches
A new app idea called Bare was recently introduced in the UK. The main idea behind the app is that users are free and prompted to share nude photos without any repercussions from the moderators of the app.
Of course, the app owners added some precautions to filter fake profiles – before using the app, you will need to provide the ID. Additionally, as stated by co-founder Gillian Myhill, you will not be required to send only nude photos. Semi-clothed or fully dressed is okay too, whatever you are comfortable with 🙈
A Q&A With the Women Launching a Breakup Concierge Service
On Valentine's day, in New York, two best friends Mika Leonard and Lindsay Meck have launched a breakup concierge service called Onward.
Their main audience is those New Yorkers who recently became single and had to move out. Onward's team help with arranging plans for short-term or long-term housing, moving companies. They even help with booking a therapist and picking up those random boxes from the exes. The price for the service start at $ 100 for 10 days 📦
Inside the deal: Why the Meet Group bought gay dating app Growlr
Last week, gay dating app Growlr was acquired by the Meet Group for $11,8M and joined its portfolio of dating apps which already includes MeetMe, Skout, Tagged and Lovoo.
The Growlr app, managed by only 2 employees, is one of the most popular apps for the gay community has around 200,000 active users daily from all over the world. It achieved a 44% jump in revenue in 2018 and that was the deciding moment for the Meet Group.
Geoff Cook, CEO of The Meet Group, stated that acquisition of the Growlr was a part of their expanse to audiences they didn't cover before. Meet plans to add live video to the app to increase its growth even further 📈