Dating Pro Digest: App YOY Revenue Climbs To $21.9B In Q3; OkCupid Adds LGBTQ Questionnaire; A New Wave Of Blockchain Apps; Dating Site & Apps For Trump Supporters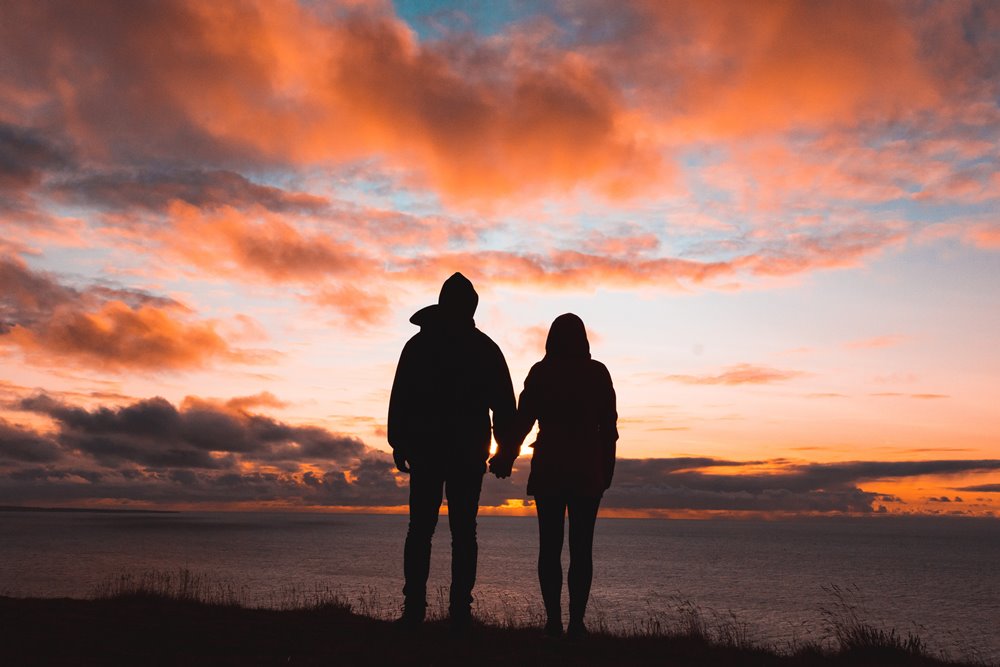 Nde-ewo, my friends 🙂
Dating industry news digest for today: App revenue climbs 23% year-over-year to $21.9B in Q3; OkCupid introduces LGBTQ dating questionnaire; A growing wave of blockchain-based apps; We checked out these dating apps for Trump supporters, here's what we found.
"And the day came when the risk to remain tight in a bud was more painful than the risk it took to blossom." —Anaïs Nin

App revenue climbs 23% year-over-year to $21.9B in Q3
According to the latest data from Sensor Tower, apps revenue in App Store and Google play increased from $17.9B to $21.9B in the third quarter of 2019.
App Store still produces more revenue (65% of total revenue) than Google Play does (35%).
The top money-making non-game app in this quarter was again Tinder, which generated $233M in consumer spending. Netflix took second place and YouTube on third place with $164M in Q3.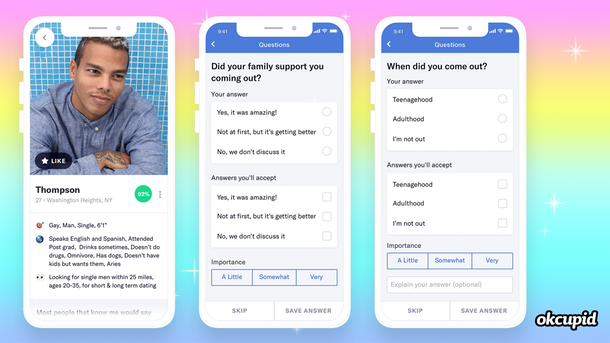 OkCupid introduces LGBTQ dating questionnaire
OkCupid launches a new range of profile questions for LGBTQ users.
The new questionnaire includes a number of questions that can be used as ice-breakers, for example: "When did you come out?", "Does your family understand your gender and sexual identity?", "Do you consider it cheating to hook up with the opposite sex?" and "Would you commit long-term to someone of the same sex?".
This update was planned after the site's staff analyzed the user audience and found out that almost 15% of current OkCupid's users identify themselves as part of the LGBTQ community.
OkCupid's Global Communications Manager Michael Kaye said: "These questions came from LGBTQ+ members of our own team, as well as by asking members of the community what is important to them. We recognized that there are many questions LGBTQ+ users want to ask each other, that don't apply to straight people."

A growing wave of blockchain-based apps
Mobile apps platforms see a new wave of blockchain-based apps.
These apps are using a distributed ledger to offer services that commit to transparency and safety.
App examples:
Ponder was launched in 2017. The app uses blockchain-based services to connect people for dates and also to match other people and earn from it in cryptocurrency;
Viola.AI is a Singaporean project that builds a global relationship registry through blockchain, making it 100% transparent and accessible. Their Artificial Intelligence tracks common interests and backgrounds to find better matches for users.
DateCoin was launched in 2018 and combines neural networks and AI algorithms with blockchain to provide a more secure and transparent dating experience.

We checked out these dating apps for Trump supporters. Here's what we found
According to various surveys, Americans mostly prefer matches with similar political ideals and party preferences.
And since the Obama administration, a handful of right-wing dating services have been created:
— Trump Singles was launched before the 2016's election, but it doesn't seem to be operational anymore.
— Patrio was launched latter in 2017 and set its mission as "bring right-leaning individuals together".
— DonaldDaters was launched in 2018 and was created by Emily Moreno due to anti-conservative discrimination.
— Righter app was also launched in 2018. The app encourages women to be ladylike and men to make the first move.
The apps for left-leaning singles exist as well, for example, NeverTrump.dating, Democratic People Meet, Liberal Hearts, and others.
 ***
Dating Industry News Digest is brought to you by Dating Pro, winner of iDate Awards in the Best Dating Software Provider category.
With us, you will learn how to start a dating site, how to manage your dating website software and how to profit with dating script.
***