Dating Pro: What's in Store?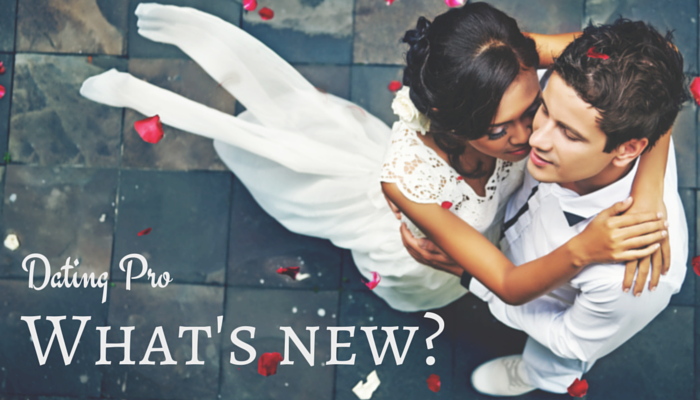 Very soon we are going to complete the testing of some new features that we hope you will be interested in. I am including some (rough) sketches below.
First of all, there is going to be a gift store.
Among the numerous functions of the gift store you will find: creating and editing store items, uploading video and photo files, creating item parameters that depend upon your specific requirements. Say, if you plan on selling shirts or shoes, you will likely need such parameters as size, colour, and material. If you are going to be selling flower bouquets, it only makes sense if you indicate the sort of the flowers that you use for an arrangement, colours, and types of packages.
You can also specify the delivery terms and conditions and only indicate the shipping methods that are convenient to you. All of the above editing is available directly in the administration panel.
Your dating site members will be able to view items and add them to their shopping cart. They will be able to order for themselves or pick a person, another site member, who they wish to send this gift/these gifts to.
The potential recipient is asked whether s/he wants to receive a gift at all. If the answer is in the affirmative, they are prompted to indicate their address where they would like the gift to be sent. The address is only visible to the site administrator who will manage the delivery. It is not visible to the person who makes the gift – the sender. So the privacy is safe here.
It is only after the confirmation from the part of the recipient that the sender can pay for the gift and for the delivery.
Site owner/administrator is the person who will be handling the shipping issues, either on their own or by engaging third-party services such as DHL or FedEx etc. What a nice way to earn with your dating site. You can sell your own branded merchandise or cooperate with third parties, flower delivery shops, jewellery and clothing stores, and so on.
Another feature that we've been working at is the so-called Kisses module. It will let your site members establish contact with the people they like by selecting a picture (smiley) and sending it to them. It is possible to add some text message to accompany the image, however it is optional. We feel that this functionality can serve the purpose of breaking the ice between the two people.
You can upload all the smiley images from the admin panel, as many as you like.
The next new Dating Pro features that we'll be working on include:
-membership system including trial memberships
-photos rating
-profiles rating
-donation between site members
-responsive design
-and other tools that will help you attract and entertain users, and monetize your dating site.
Looking forward to hearing your comments and new ideas: come to our live chat to share your thoughts.