Dating Pro Core: Free Open Source Edition of Dating Script
3
minutes to read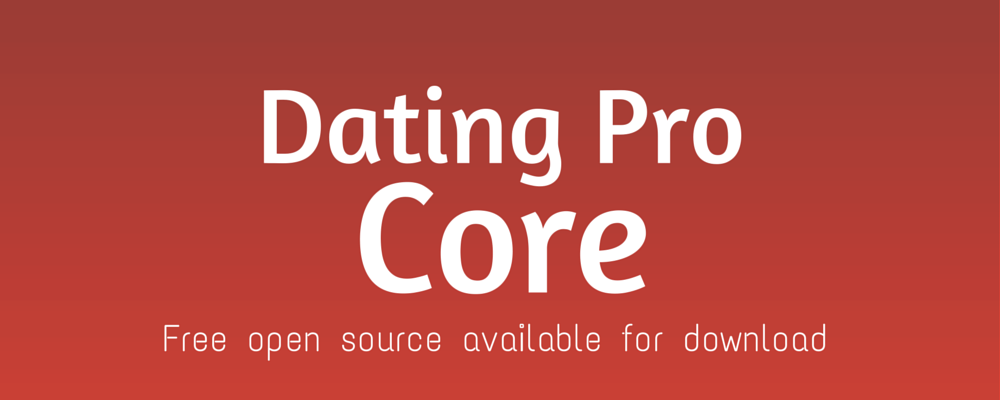 The free open source edition of the award-winning dating site script — PG Dating Pro Core — is now available for download.
If you are ready to launch your own online dating site, give Dating Pro Core a try. Later on, you will be able to add the advanced functions by installing add-ons from the PG Dating Pro Marketplace, and order design and custom code changes from our dedicated custom team.

If you are a web designer or a web developer, you are welcome to sign up here and sell your modules and templates on the Dating Pro Marketplace pages.
The free edition lets you build a sustainable dating website thanks to its functional capabilities: user mode and admin mode, paid services and packages, offline payment option, media upload tools, mailbox and instant messenger, blacklist and moderation functionality, ready design themes and dynamic blocks to modify the look and feel of your site, basic SEO tools, and more.
This is the list of modules that come with the Dating Pro Core package:
Administration panel
Blacklist
Comments
Contact us
Content
Countries
Cronjobs
Dynamic blocks
Favourites
Field editor
File uploads
Instant Messenger (IM)
Languages
Likes
Mailing list
Mailbox
Media
Menu
Moderation
Network
News
Notifications
Packages
Offline payments option
SEO global settings
Services (paid services)
Spam
Subscriptions
Themes
Uploads
Users
Users payments
Video uploads
Wall events
Service modules
Update: Please note that we have closed the download of the free open source version at the moment. Contact us via live chat or email for more details.
Be the first to know about news in the dating industry!
Several times a week, you'll learn about our latest features and hottest news