How to Earn Money, Even If I Make My Own Dating Website Free to Use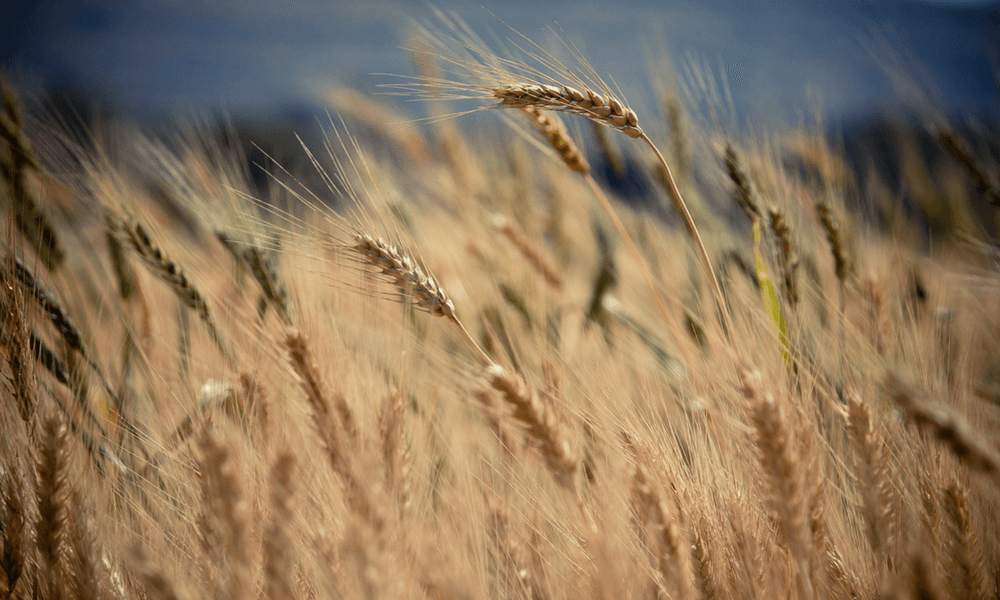 We hope that this article will help you consider how you are going to make money online with your dating website and will be a starting point for building your social media monetization strategy.
We can recognize three types of dating services based on how they are monetized.
1. Freemium model
Is it possible to make my own dating website free for users, but still make money? You can, if you make access to the main service features is absolutely free of charge. However, if a person wants some extra perks, they can pay for it.
An example of the freemium model is the Badoo website where one can activate Super Powers or increase one's popularity by rising up to first place in search results.
Another example is the Tinder app with its Boost feature that makes someone a top profile in the area, or the Super Like to let someone know that they really stand out.
Paid services may include access to multimedia content, mailbox, messengers or video chats, sending virtual gifts, and many other features.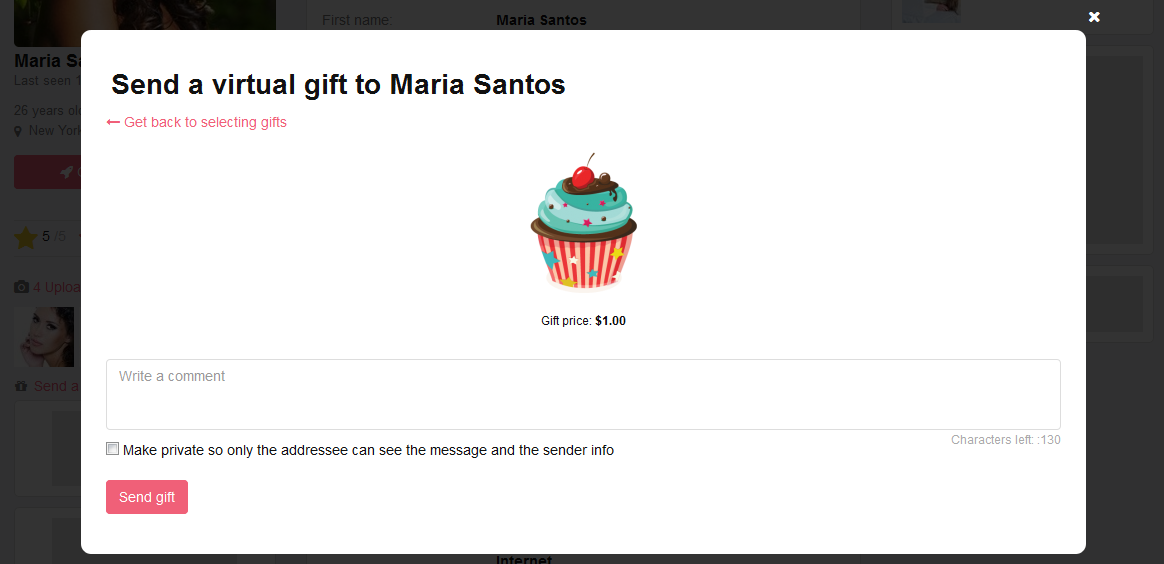 2. Subscriptions
The subscriptions model implies that a person pays for membership — for access to the service features on a regular basis.
An example of a subscription-based website is eHarmony. People can pay for a month of membership or for 3/6/12 months and get a discount.
A site owner can allow free access to limited site features, run free trials, or demand payment right from the start.
3. Combination of paid services and subscriptions
The third model combines the paid membership system and payments for standalone services. This combination works well if, for example, you allow exchanging 100 emails within a membership period. And when the site member exceeds this number, they can pay extra to up the limit.
These are a few examples of the paid services and options available in the Dating Pro dating software:
– virtual gifts,
– lifting profile up in search,
– becoming a featured member,
– stealth mode,
– access permissions,
– and others.
Access permissions functionality includes two modes of operation. One is the general mode where everyone is supposed to upgrade their membership in order to be allowed access to this or that site section. The other is the gender-based approach that distinguishes between permissions for men and women or other user types.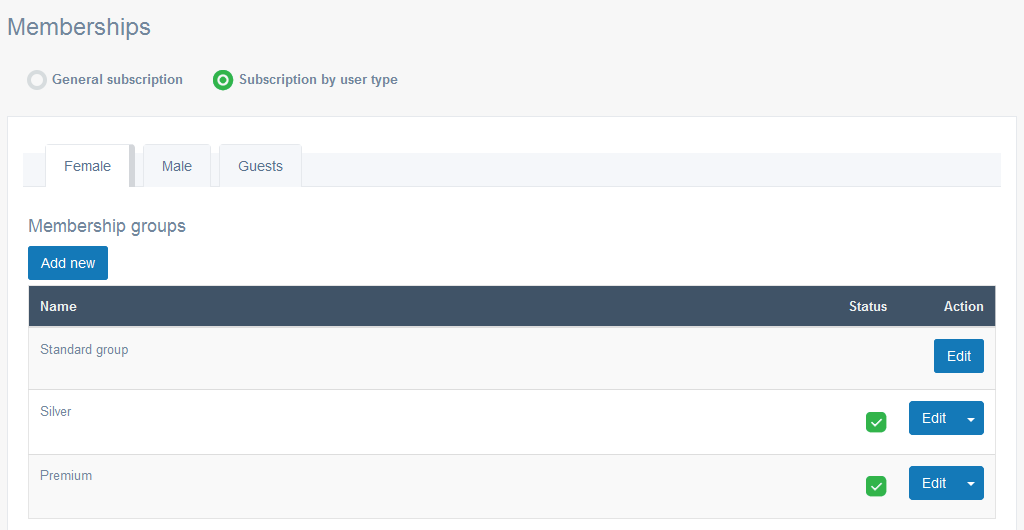 There are other ways to earn with your dating site, for example by displaying third-party banners on your website, or by selling merchandise in your dating site's gift store.
Alternative ways to earn with your dating site
Advertisement earnings may come from many sources: contextual advertising, banners, partaking in affiliate programs, and so on.
You can also sell merchandise in an online gift store, by organizing offline dating events, running a blog, launching a matchmaking or a consulting service, partnering with flower delivery services, and so forth.
Contextual advertising
Contextual advertising is meant to display ads that are relevant to the web page's content that a person is currently viewing, or has viewed before.
Google AdSense is the best contextual advertising service there is:
– There is practically no cost involved.
– Easy money if you have lots of content and lots of traffic.
– Targeting happens on its own.
– No third parties are involved.
– A convenient interface for managing your ads and ad formats.
Affiliate programs
By participating in affiliate programs, you can profit from advertising goods and services of third-party companies.
The main difference between an affiliate program and other methods of earning money is that you get paid for the outcome: for bringing new leads or sales.
Some programs are based on a pay-per-click system — you get paid when someone comes to the target website from your website by a redirect. Other programs pay you for demonstrating the advertising material. This is an example of a banner exchange network for the online dating business.
Direct cooperation with advertisers
You can get in touch with an advertiser directly or publish your own pricing list for the advertising space. Advertisers can pay a lot of money for advertising on a popular website. The owner of the website gets 100% income without any intermediaries.
1. Create a media kit
A media kit is a one-page information guide that will help prospective advertisers to get to know your site at a single glance.
2. Check other sites in your niche
Look at other sites in your niche and find out who is advertising there. If they do it there, they will probably be interested in advertising on your website as well.
The Dating Pro software can be enhanced by different types of banners add-ons. The Banners add-on that is a part of every Dating Pro software package, will let you place ads on different pages of your dating site and track the click statistics. You can select the size, the number of banners per location, and set the rotation time to find what works best for your income.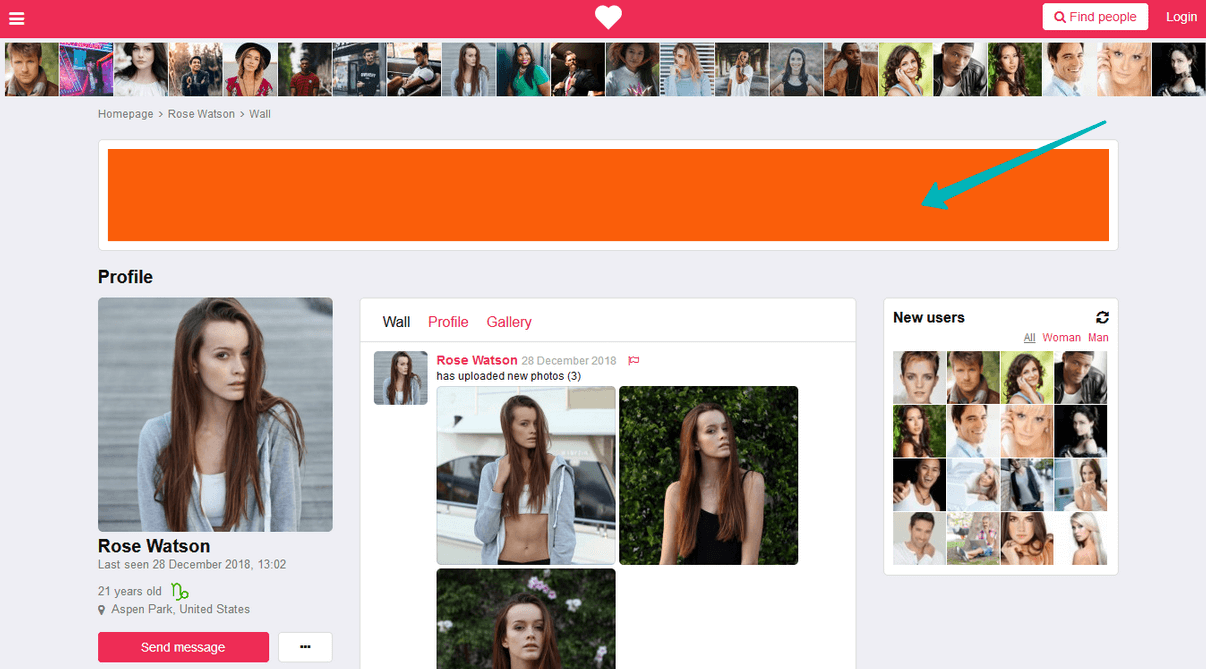 —–
While we acknowledge the importance of having paid services, premium memberships, and advertising on your site, they alone cannot guarantee a steady income. Be sure to continuously attract new members to your site and keep them engaged and returning to your site for more interesting content and activities.
The wheat field picture above is by Nitin Bhosale at Unsplash.