LGBTQ+ Online Dating: a Historical Overview
12
minutes to read
Sites for lesbians
 Other gay sites
The website Gaydar, launched in 1999, was one of the early mainstream gay dating sites that provided a platform for queer men to engage in chat rooms and one-on-one conversations. Gaydar aimed to cater to a broad spectrum of users seeking dates, relationships, or casual encounters. Its founders, Gary Frisch and Henry Badenhorst, both from South Africa, established the platform. It's important to note that both Gary Frisch and Henry Badenhorst have since passed away.
As the internet evolved, more queer-specific dating apps emerged in the 2000s. During the web 2.0 era, OkCupid, which was introduced in 2004, attracted LGBTQ+ users with its innovative approach to matching. OkCupid's matching algorithm is based on user responses to in-app questions, and it has tailored questions to cater to queer users, including various sub-identities within the LGBTQ+ community.
Michael Kaye, the director of brand marketing and communications for OkCupid, highlighted the platform's commitment to being inclusive and welcoming to users of all identities and preferences. OkCupid was at the forefront of expanding gender and sexual orientation identifiers, offering 60 identifiers in 2021 through a partnership with the Human Rights Campaign. The platform also collaborates with GLAAD to enhance pronoun options for users.
Kaye noted that LGBTQ+ individuals have been early adopters of online dating platforms, emphasizing the importance of having safe spaces to connect and find potential partners. OkCupid's commitment to inclusivity has led to a significant number of LGBTQ+ users on the platform, with nearly 20% of daters in the United States identifying as LGBTQ+. This percentage has steadily increased over the years, reflecting a growing openness among users to share their identities.
Dr. Timaree Schmidt, a sexologist and human sexuality consultant, believes that having a wide range of options for making connections is essential. This includes options for individuals with specific identities, preferences, and beliefs. For example, OkCupid has allowed users to choose to be visible only to other queer individuals, enhancing the overall user experience by providing more tailored and relevant connections.
In summary, dating platforms like Gaydar and OkCupid have played significant roles in the LGBTQ+ dating landscape, providing safe and inclusive spaces for individuals to connect and find meaningful relationships or casual encounters. OkCupid's commitment to inclusivity and expanding options for users has made it a popular choice among LGBTQ+ daters.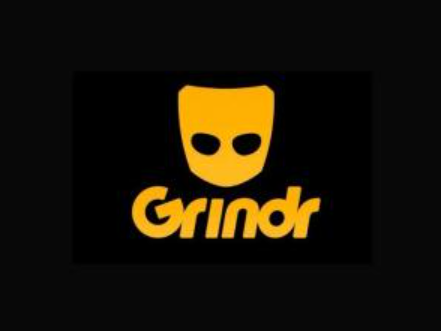 The landscape of queer dating underwent a notable shift with the launch of Grindr in 2009. Grindr, a dating app primarily catering to men who have sex with men (MSM), is widely recognized within the LGBTQ+ community. Co-founded by tech entrepreneur Joel Simkhai, Grindr was a pioneering geolocation-based dating app and among the early third-party apps for the iPhone. Grindr was specifically designed "as a casual dating app for the queer community," as highlighted by Grindr's Chief Product Officer AJ Balance.
 As Grindr's user base expanded over time, the platform began offering sexual health resources to its users, including a comprehensive blueprint dedicated to trans and nonbinary sexual health. This blueprint covers a wide range of topics, encompassing general sexual health concerns, social determinants of health, and issues related to sex work and more. Grindr also provides users with access to valuable resources such as free HIV/STI home tests, information about doxyPEP, vaccinations, and connections to additional support services. (DoxyPEP involves the use of the antibiotic doxycycline as post-exposure prophylaxis to prevent sexually transmitted infections.) These initiatives are integral to Grindr for Equality, a social justice program with a global focus on promoting LGBTQ+ safety, health, and human rights, as detailed on its website.
Grindr was previously owned by a Chinese company but was sold to U.S.-based company San Vicente Acquisition Partners in 2020 due to national security concerns raised by the U.S., as reported by TechCrunch.However, Joel Simkhai, who served as Grindr's CEO for several years, departed from the company in 2017. During his tenure, the app faced issues related to transphobia, racism, and fatphobia among some of its user base, as highlighted in a 2022 report by NBC News. In response to these challenges, Simkhai launched the dating app Motto in an effort to combat the culture of "toxicity and discrimination" prevalent in some other queer dating apps, as reported by NBC News.
Grindr's Chief Product Officer, AJ Balance, emphasized the platform's strong commitment to user safety and privacy. The team employs a range of proactive and reactive measures to ensure a safe and confidential user experience. Robust moderation capabilities allow users to report incidents, with the Grindr team responding swiftly to address any concerns. Additionally, proactive steps are taken to identify and prevent negative experiences that users may encounter on the platform.
Inclusivity
Some creators of newer queer dating apps, like Simkhai with Motto, are taking proactive steps to enhance inclusivity for trans and nonbinary users. An example of such an app is HER, which defines itself as a "FLINTA (female, lesbian, intersex, trans, and agender) community and dating app."
Robyn Exton, the founder of HER, emphasized their commitment to providing a secure space for queer individuals to express themselves and form meaningful connections. The app implements stringent verification processes and community guidelines to prioritize user safety.
This year, HER strengthened its stance against TERFs (Trans-Exclusionary Radical Feminists), sending user notifications and publicly expressing its anti-TERF position on Lesbian Visibility Day.
Before the launch of HER in 2015, LGBTQ+ women faced challenges in the dating landscape. Exton noted that existing platforms either mimicked gay men's sites with superficial modifications for women or featured straight-oriented content that was not suitable for queer women. This gap in the market prompted Exton to create a dating product tailored to women's needs.Originally launched as Dattch, the app eventually rebranded as HER. Exton drew inspiration from Grindr, which had successfully catered to gay men's dating needs. However, HER evolved beyond a hookup-focused model to provide users with content, events, and opportunities to connect with friends, addressing broader community needs.
Several dating apps, such as Tser, are explicitly designed for the trans community. Tser markets itself as a platform for transgender individuals and their allies to connect online and foster friendships and support.
However, user reviews for Tser on appfollow.com vary, with some praising its functionality while others criticize its use of potentially transphobic language and categorization of users as 'men' and 'women.'
Mary Richardson, co-creator of the label-free LGBTQ+ dating app Bindr, developed the app in response to the feeling that she and her partner didn't belong in the existing dating scene. Bindr allows users to share their sexual orientation and gender identity if they wish but doesn't require it. Richardson prioritizes user safety and personally reads every support ticket to ensure a welcoming environment, particularly for transgender and nonbinary individuals.
With an increasing number of people identifying as LGBTQ+, a variety of niche dating apps have emerged. Dr. Timaree noted that while more choices offer opportunities, they can also lead to decision fatigue and a marketplace-like dynamic. Dating apps have shifted how people connect romantically, introducing challenges in establishing genuine connections in a world with more options but often less accountability than traditional in-person interactions.
Be the first to know about news in the dating industry!
Several times a week, you'll learn about our latest features and hottest news