Meet The Man Behind One of the First Dating Websites in History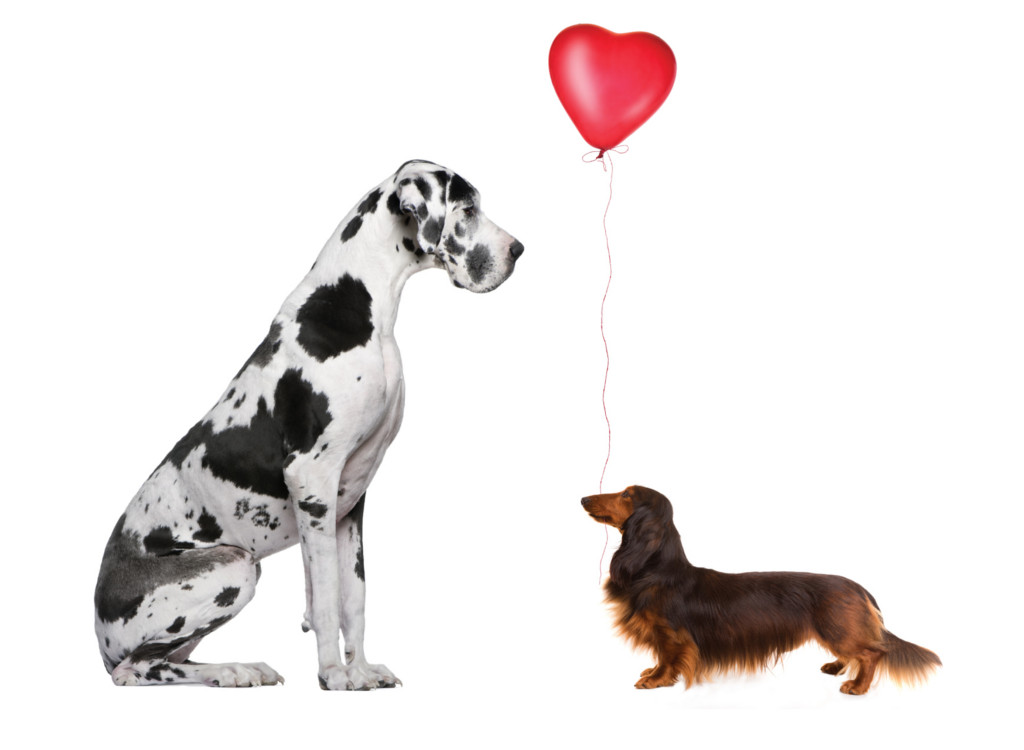 In 1993 the World Wide Web wasn't the most popular abbreviation, but some people were already making money creating websites. One of them was Andrew Conru, the creator of great online dating services. However, in 1993 he focused on other types of websites.
Conru said multiple times that people who called him back in the days didn't really know much about the internet. He had a number of various advertisements here and there and many of his first clients found him reading yellow pages. Conru recalls that some clients asked if they were "the internet".
There is no doubt that the world changed a lot. 25 years is a long period of time for progress. Scores of things transformed and evolved. In the beginning of the last decade of the 20th century, our hero decided to found his own business and created Web Personals. Andrew was attending Stanford University and often met founders of other big companies like Google, for example.
No one yet knew anything about the internet, when Conru founded his first small company Media Services with less than 15 employees. The very decision to start his own business was inspired by his own success after he created a website for the University.
Web Personals is perhaps the very first online dating service ever. A bunch of young and talented, but most importantly, enthusiastic Stanford graduates were running this small website. Conru recalls that the idea came across his mind after he broke up with his previous girlfriend. He wanted to start a new relationship, but he was surrounded by men – engineers and technicians. Conru had to search for a new love interest elsewhere.
Conru noted that most of the dating options were quite "manual" requiring lots of actions and time. Filling small boxes and trying to squeeze your biography in a couple of sentences for newspapers was inefficient. Watching VHS video tapes took too long.
Conru wanted to create a better place for those who wanted to find a date. His website featured telling images and profile pages filled with walls of text. There was enough space for any kind of information useful for love seekers.
The development of the website took roughly 8 weeks of intense work. Coding was done in C++. Some features were groundbreaking for that time. For example, one could track users from page to page. Notice that back then everyone thought that cookies were a bakery product. Tracking people back then was hard. Today, such features look outdated and slow, but back then it was a blast.
A year after the initial launch of Web Personals, Conru added a plethora of new functions including dynamic web page customization and database search. The new features greatly improved the level of service.
Notice that back in 1990s web pages were mostly static and adding anything that looked dynamic attracted lots of users. Unlike others, Conru wanted everything to be engaging and interesting.
He created a new architecture that offered users an ability to customize their experience. This was a true innovation and justly so made thousands of couples happy!
The true success of Conru's project was announced in 1994 when the project reached a huge milestone – 120,000 registered users. Many students loved this website and until 1995 Conru's website was the biggest player in the market. However, in 1995, Match.com decisively overcame it.
Back then, searching for dates online was perceived as something weird and even antisocial. Many people disrespected those who used online dating services.
However, Conru enjoyed his own service and actually went on quite a couple of dates. He recalls that there was a whole bunch of people who judged his dates.
Modern online dating services do not have this stereotype that was dominating the society in the 1990s when people believed that those who want to find a date on a website are losers and geeks that spend their whole life in front of a PC. Today, everyone has a smartphone or a PC or a laptop. There is no taboo.
Interestingly enough, despite 20 years of online dating, Conru never married. Conru himself said that in his 20s he was quite energetic and enjoyed his personal life. However, when one reaches one's 40s or 50s, personal life becomes less dynamic and versatile.
There is a profile on AdultFriendFinder.com. The profile belongs to Andrew himself and features some interesting notes. For example, it states that Conru is a dedicated collector of various movie posters from the 1930s. The profile also says that he once has been in a threesome at some point in his life. Conru himself is open about his sexual preferences and says that he had several threesomes.
Conru believes that family life is definitely not for him, and he is not bragging who he is. He wants his dates to like him as he is. The success is not constant, but it works out fairly often.
Many called him a geek. Conru never tried to avoid this stereotype. In the end, some call him the engineer of love and that is a nickname one can be totally proud of.
There is a whole philosophy that Conru adopted. He believes that there is no room for stereotypes and social casting in dating services. People come in all colours and sizes. Everyone deserves to love and to be loved.
Web Personals was a very successful website. In 1995, Conru decided that it was time to sell it and got a good deal with Telepersonals. He sold his business for $100,000. However, Andrew was not done with the industry and in 1996 he started a new site, FriendFinder.
By the end of 1997, Conru's company consisted of 30 experienced employees. The company was showing some spectacular performance metrics and could easily make Conru one of the richest people on Earth if he decided to focus entirely on improving his business.
Fast forward to today…
People for some reason are afraid to be connected to the adult industry. Whenever one hears "porn", he hurries to bail out. Conru decided to remove the "P" word from his corporate vocabulary. This made the whole hiring process simpler, but it still remained quite challenging. Semantically, there is a huge difference between "sexual" and "adult" content.
One of the cool Conru-style stories is a fairytale about employing a young hobo who had to spend a night at Conru's building once. Andrew taught him how to write e-mails and made him an employee in his customer service department. Conru even allowed him to sleep under the desk.
This fairytale actually ended up with a great happy end. The homeless young man worked hard for about two years and then married one his coworkers. Cinderella story in the 2000s? They still happen.
Lots of people of FriendFinder were posting nudes and Conru decided that there could be a place for such content. In the end, he created AdultFriendFinder.com where people could simply hook up with someone and have fun. Those who were looking specifically for an opportunity to get laid, headed to AdultFriendFinder.com.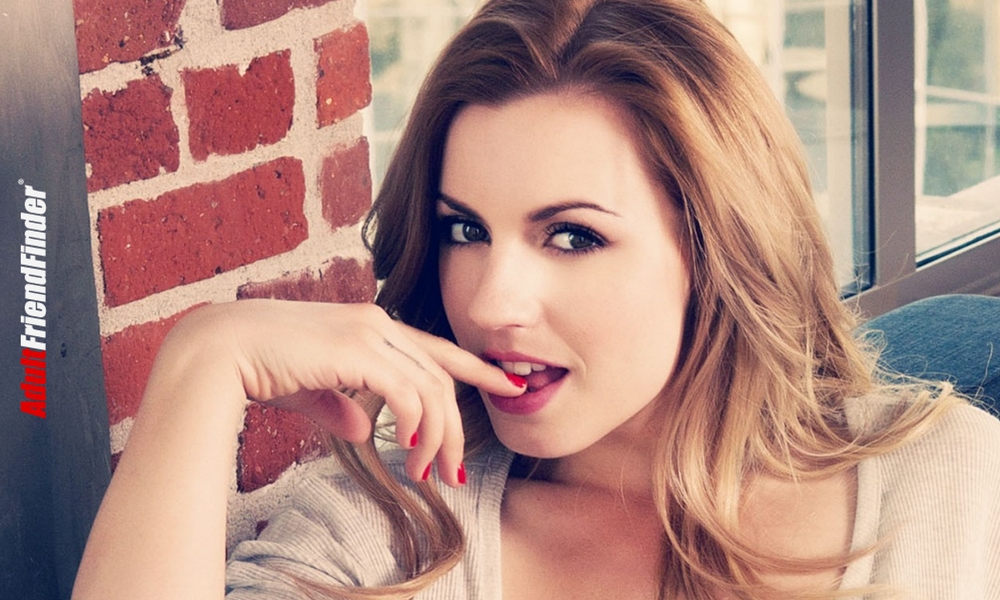 The site is more than just an adult content aggregator. Various people from all over the world are posting their intimate photos. One has to make a payment of $5 per month to receive an access to personal intimate images and start browsing through the profiles and having an unlimited access to nudes, dick pics, and lots of other fun stuff. The website is about matching people who seek for daring sexual experiences.
AdultFriendFinder is just a small fraction of a big network that includes companies like SeniorFriendFinder, AsiaFriendFinder.com, and other dating services aimed at a very diversified audience. There is even a BDSM dating service! Conru built an amazing dating empire with half of a billion users residing in dozens of countries all over the planet.
The core takeaway from our hero's biography is that one should cater to the audience. If there is a demand, you have to create an offer. Responding to the desires expressed by your users is a pivotal point of creating a successful business model.
FriendFinder Networks was purchased by Penthouse. The deal was over $500 million. Penthouse started an IPO in 2008. However, they didn't raise expected $460 million and managed to raise less than $250 million. In 2010, Conru purchased his company back. Since 2013, he alone has occupied the president's chair of his adult empire.
The development process in the 1990s looked like a cakewalk. Conru said multiple times that the process was much like creating a fun game for home PCs. Each release reminded a beta-test where people would try out your product, provide feedback; you would make a couple of changes and deploy it once again. When his websites were less crowded, development was much more intimate and sharp.
Another important cornerstone is security. In 2014, AdultFriendFinder experienced a wave of cyber-attacks resulting in a leakage of some information of a hefty amount of accounts (over 3 million). However, a big part of the data was heavily protected. This attack affected only 0.1% of accounts.
Conru was raised in a family of evangelists. In his early years, he coded games that ran on his good old Commodore and his games were about Bible. Some would say that the whole life of Conru is a great coincidence. No one in the 1980s would think that Andrew would grow up to become a porn baron.
Conru stated that his parents never were disappointed about his choices, but were rather surprised that he created a porn empire from a small independent project fired off in the 1990s.
Many debate about who is the inventor of the concept of a dating website. Some believe that Gary Kremen with his Match.com was the one, others believe that Andrew Conru was there first. This debate is rather pointless, however, as Kremen and Conru are good friends and go way back.
They used to compete against each other in a friendly way, analysing each other's methods.
There is a very important argument to be made, though. Match.com had a bigger user base after the full release. However, Conru released his functioning product faster. It is hard to argue who pioneered the industry, but both Gary Kremen and Andrew Conru pushed the online dating industry to its current state.
Back in the 1990s, the internet was a snobby place where mostly geeks, artists, and intellectual people resided. The inhabitants of the internet were far away from daring young people who post their nudes nowadays.
These "gone wild" people didn't even have any internet connection in the 1990s. When Web Personals was a thing, people were likely to be matched with similar personalities. Today, the variety of options is much bigger.
As a finishing touch, we want to add Conru's opinion on Tinder. Andrew believes that Tinder is a place for those who are focusing on matchmaking and not actual dating. There is just not enough information to make a good assumption whether you want to build relationships with certain people or not. Tinder just doesn't provide a deeper view of a person!