New Version of PG Dating Pro 2013.01 is Available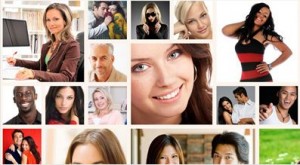 New version of PG Dating Pro 2013.01 is available now. Dating Pro online personals platform became more flexible, functional and attractive. New options include gorgeous metro-style photo gallery with advanced sorter by categories & mouse over photos information. There are also new category sorters in video galleries and a possibility to upload a video of any type. Audio player for audio galleries was also updated.
Profiles are enriched with advanced user walls displaying user own activity, their friends' and other profiles activities. Members can leave comments on a wide variety of actions on the walls. A member can also decide whether to be shown adult content on their wall or not.
Answering multiple customer requests, special user-friendly tips on "how to use a website" were added for newly registered users. With them "Take a tour" page structure was updated with an attractive slider to help you better illustrate your site's values. Administrator still has control over the page content.
Much requested adjustments were made for "Forgot password" feature which now does not generate a random password but sends a member a special link to reset the password on the website's account page.
New search widget is also available now for the landing page. It works as a filter displaying your site's members on the main page to drive more registrations. You can switch it on/off from administration panel.
Also, friendships have become mutual. A user of a dating site has to request to become a friend and get accepted before getting into friends list.
PG Dating Pro code was optimized more to fit various screen resolutions, server loads. There were also a lot of smaller changes done. You can get the latest version of this online dating script right now online at www.datingpro.com or start with online demo. As usual with your order you get a professional customer support, free installation and 1 year of free updates. Customization services are also available.