Skyrocket Your Dating Site with Next-Gen Chat Integration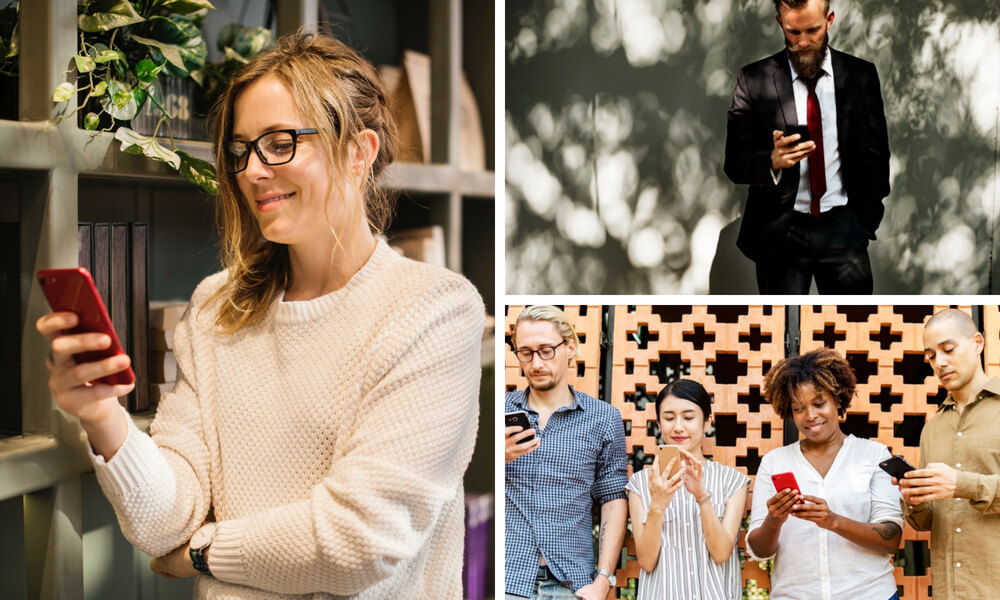 This is a guest post by CometChat, the popular Chat SDK & Messaging API for websites and apps. CometChat's solutions work across different platforms and can help you increase revenue and user engagement on your dating site by adding video and voice communication options.
Technology has brought a considerable change in romance. Technology is not slaying off courtship in today's age of digitization, but for many young couples, it is redefining what romance looks like. But from where did it all begin?
Before the onset of online dating, meeting partners was pretty much limited to work, through friends or when out on a weekend night. The prevalence of social media enables others to get to know us even before we have met, and the dating apps give us an abundance of choice in a suitable partner.
How the Dating Apps Evolved
Where do you think we are? Well, we are right in the middle of a romantic evolution. Can you even imagine how the scene has changed? Right from 75 MHz Computer to 4G LTE on a quad-core 2.2GHz, everything in the world has gone digital. The onset of smartphones brought an urge inside the people to connect with someone for friendship or a romantic relationship. Since your phone is always with you, it makes it even more convenient to select your date over the phone whenever you desire.
People all around the world are looking for dating websites and apps to thin out the herd in order to find exactly the sort of match they are looking for. The way people are meeting their partners has changed considerably and more and more people are meeting their partners online. This has brought a surge in the online dating industry and people are willing to spend their hundreds of dollars to find the love of their life and hence, there is a fierce competition among the dating websites and apps to get their hands on the money.
Chat Integration on Dating Sites
What has led to the proliferation of online dating? Well, millennials accessing the internet to find love and relationships have exploded over the last decade and this is why leading online dating companies have been successful in taking advantage of the rising smartphone adoption all across the globe. When the number grows, grows the competition. So how to enhance user engagement and maximum traffic in an arena of cut-throat competition? One of the answers is Chat Integration.
Why Consider Chat Integration on Your Dating Website?
Don't you agree that human needs for real-time communication have brought an evolution right from the simple SMS texts to even more interactive online communication? For every online business, conversation serves as a platform which makes users interact and it is of no surprise that the need for personal online communication are getting stronger for the dating websites.
What can one improve in order to augment the dating experience of the users? The chat integration feature with its benefits can help get a clear picture of the significance of chat integration on dating websites and applications.
How Does Chat Integration Help?
Chat Integration facilitates user interaction with all of its features and gives an upswing in user engagement on your website or application. All the dating websites lay stress on providing the best features in order to enhance the dating experience in an increasingly competitive market. The various features offered by chat integration technology on dating websites/apps will enhance the experience of people meeting and connecting with each other, without compromising on their security. Don't believe it yet? Then scroll down to see more details.
Boost Acquaintance with Voice and Video Chats
We all are aware of the fact that 'first chats' are similar to 'first dates' where you have very little time to make a good first impression through chat. Initially, the online applications and websites were dubious of sharing the personal information comprising of cell phone digits, but with chat integration, users can easily make voice and video calls with others within the app itself, so that they get a personal touch and can refrain themselves from sharing personal information.
Use Case Scenario: Shehnaz has a crush on Sam and they have been chatting for a while on your dating site now. Shehnaz wants to take the relationship a notch ahead, but is yet not ready to meet Sam. With a voice or video chat, Shehnaz connects with Sam over a video chat and they decide to get to know each other a bit more before they meet in person!
Create a Melody Line with Voice Notes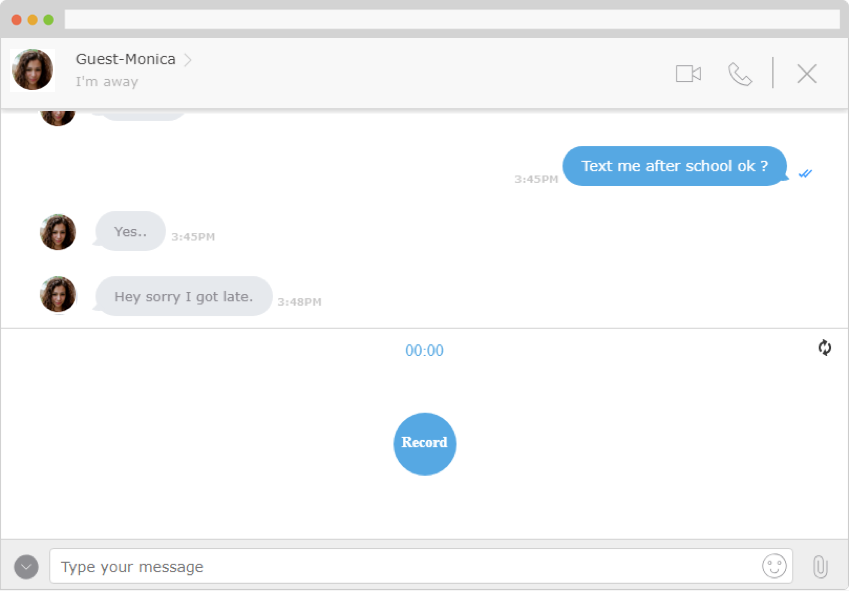 When you are in love, your beloved's voice becomes music to your ears. This yearning for hearing the voice of a person you have started dating can be quenched using voice notes feature. Moreover, voice determines a person's attractiveness, and it serves as one of the important aspects in selecting a perfect match. So if one wants to make the conversation more personal and intimate, the power of voice notes cannot be overshadowed.
Use Case Scenario: Maddy is dating Monica on your dating site. He loves to hear her say goodnight every single night. Since it is not possible for Monica to chat every night, she sends quick goodnight voice notes to Maddy.
The Intriguing Feature of Real-Time Translations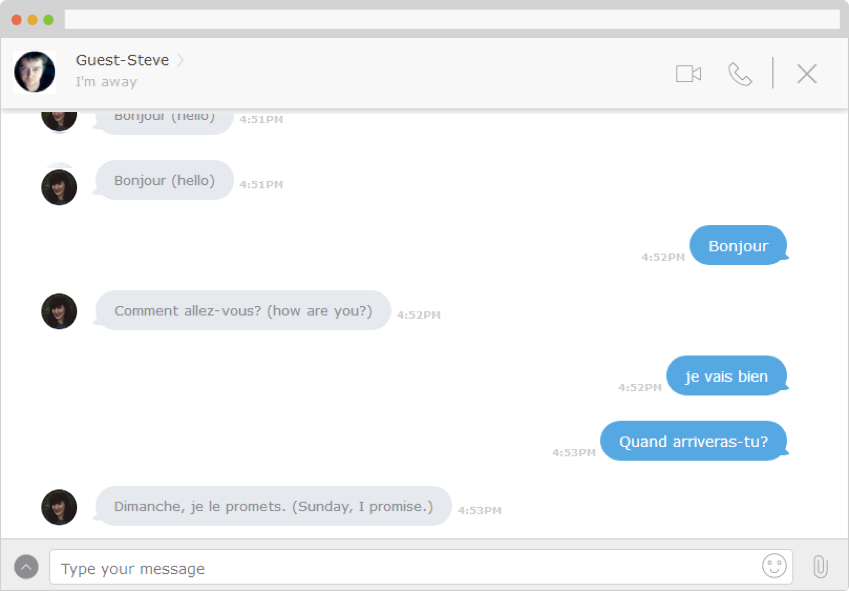 The feature of real-time translation enables users to translate all the conversations to their preferred language in real time. So if you look to chat with someone sans boundaries, then real-time translations can help you efficaciously. Therefore, dating apps can make the best use of real-time translations feature to tap in the global users and connect as when the conversations happen.
Use Case Scenario: Steve, an American, falls in love with Kate from France. But Steve doesn't understand French, and Kate doesn't like typing in English. With the translation feature, Kate's words will be instantly translated into English and delivered to Steve, so that Steve can have real-time conversations with Kate and break the language barriers.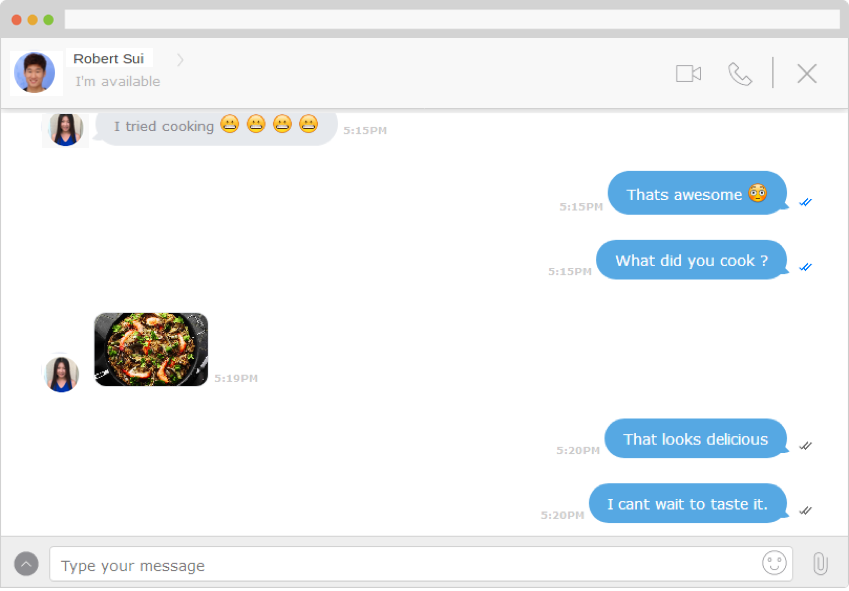 How can you make your conversation more interesting? The file sharing feature will enable the users to share personal pictures, memes, holiday memories and many more things that can keep them engaged on your dating platform in the long run.
Use Case Scenario: Stacy made a scrumptious dish today and wants to show it to Rob, whom she is dating for a while on your dating site. With the file sharing feature, she can share a picture of the dish in her chat session.
How Can You Integrate a Chat Solution on Your Platform?
CometChat brings the power of messaging services to any website or application. It is a comprehensive solution offering a full suite of chat integration features with its focal point on the instant engagement of users and website monetization. Today users are isolated, they cannot talk to each other, they cannot share things with each other. So to make users stay longer and interact with each other on different websites and apps, CometChat is that missing link which helps in adding chat functionalities in mobile apps and websites within minutes. CometChat works everywhere including your desktops, browsers and mobile devices. You can embed CometChat on your website page or you can use the floating chat bar on every page of your website. CometChat comes up with a horde of features.
Users can initiate voice, video and text chat from anywhere and anytime. All the features of CometChat including chatrooms, private chat, real-time translation and more will work seamlessly on your dating website. Moreover, you can also restrict CometChat to specific user groups as per your choice. For instance, let your website members make voice and video calls and you can easily add monetization through user roles and memberships. In addition to it, you can also offer your users to buy or earn credits to spend on various website benefits, including messaging, virtual gifts and much more. Allow your paid subscribers to easily communicate on your website, as a person who receives a message is more likely to subscribe to read the message. Some of the use cases include:
Video Chat with Credit Deduction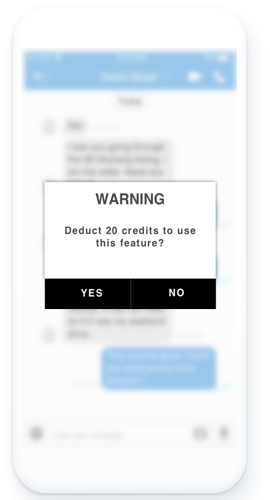 Suppose Mark wants to do video chat with Sarah on your dating website; the Credit Deduction feature will deduct the credits from Mark's account for using the video chat feature.
Role Based Access Control — A key to Premium Features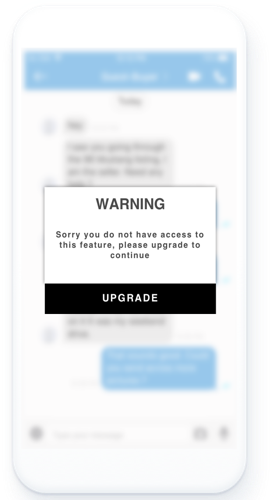 With Role Based Access Control, a user can purchase a membership if they want to use the premium features on a monthly, quarterly or yearly basis. If Steve is looking to chat with girls around him, he needs to purchase the membership to make his conversation go in full swings with the girls.
Monetize through In-app Advertising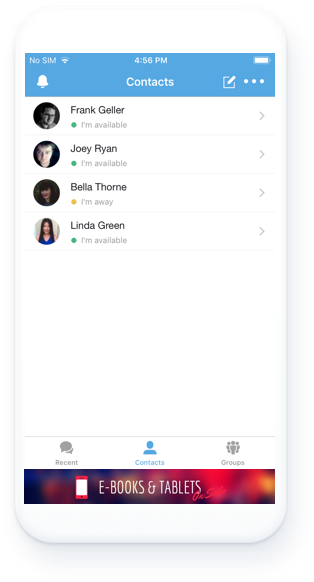 With the in-app advertising feature, you can always push advertisements within chat on your dating website, helping you generate extra revenue.
Conclusion
The technology is progressing much more swiftly than we think. Apart from the dating sites and apps, dating software providers are coming to the fore to make sure that seekers can always look out for friends. But what else can be done to enhance the dating experience for the users? The answer is enhancing the communication between the users. A good Chat Integration software application makes it feasible through its features. Chat integration can help in addressing the social and physical barriers of coming into new relationships or mere friendship. Moreover, they can help dating websites stand out from the others.