Support the New Add-on Idea: Companions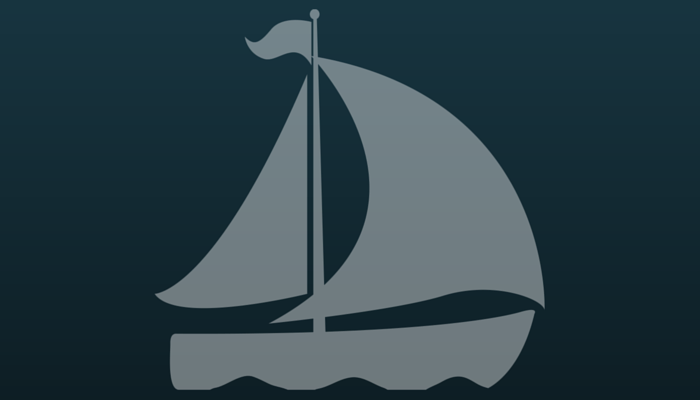 We post this information to present to you the idea of a Companions add-on and to collect your feedback.
'Companions' is about creating an online space where people can look for travel companions or someone to go to an event with.
This is how we suggest it will work:
A site member creates an event by telling where she or he would like to go and who with — a man or a woman, the preferred age range, and whether there are going to be extra costs involved, to be shared or not.
Other site members can view the event and request to be accepted: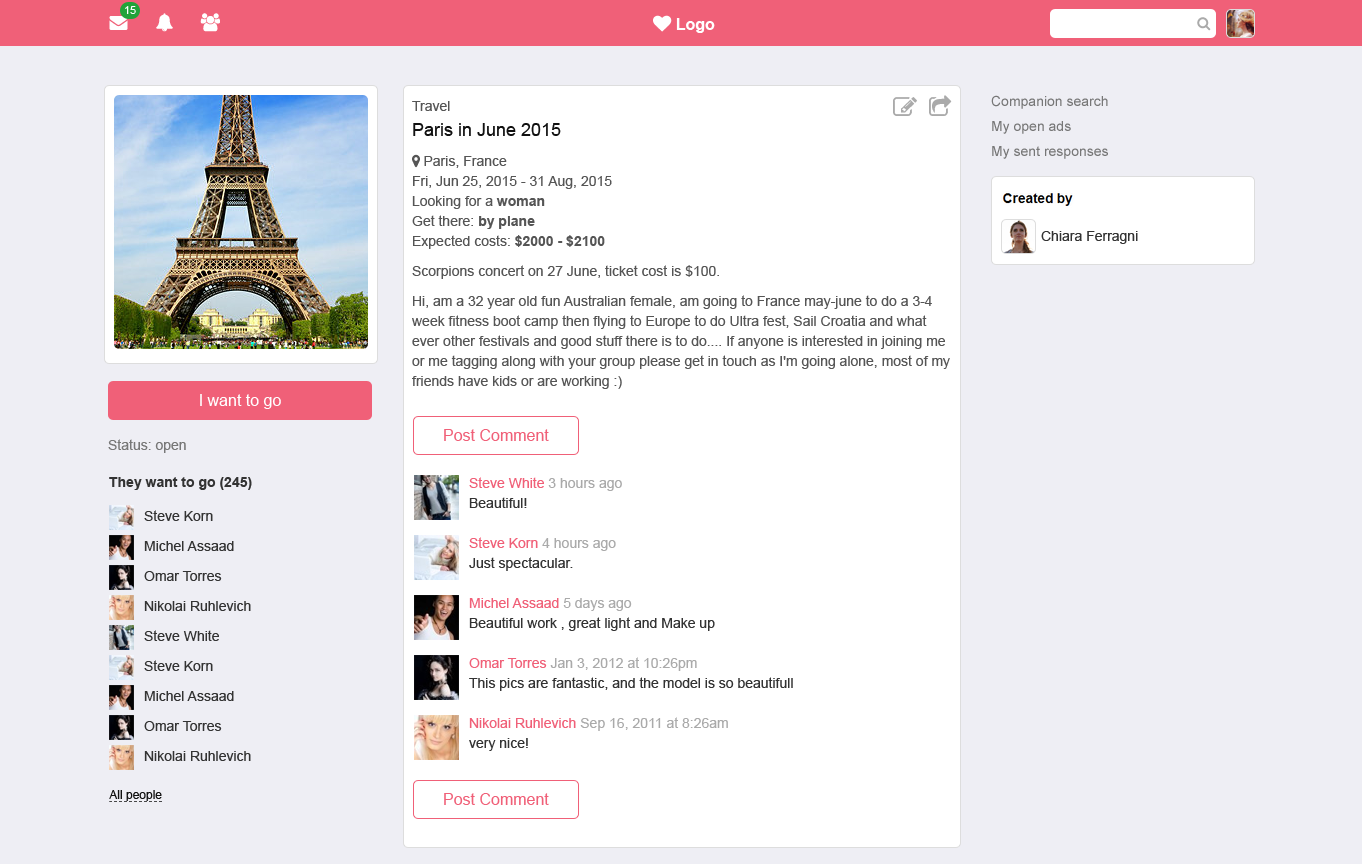 The event owner decides whose application to accept or to decline. After that they contact each other via one (or all) of the site communication tools and decide upon the details of the trip: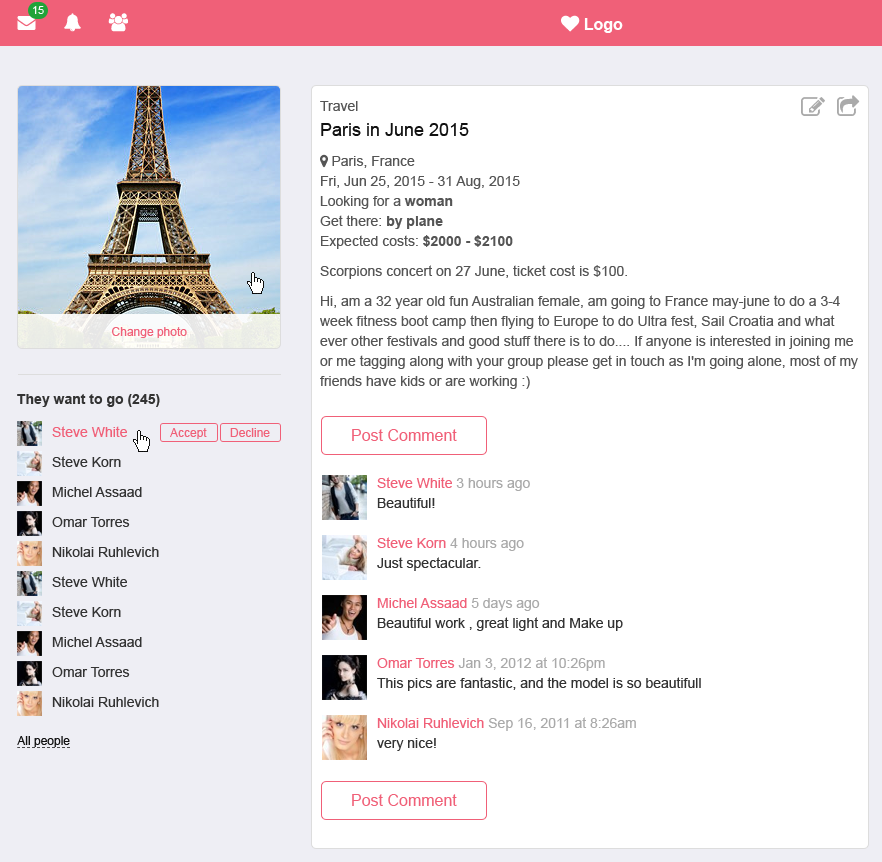 Possible use cases:
A person plans a long car ride and wants to find people to keep him or her company as well as share the costs with. They post an ad and indicate that they are looking for up to 4 people to travel from A to B, expenses to be shared.
Someone wants to go on a holiday and does not want to be alone. Being single, they create an account on your dating site, post an ad and state the country of destination, supposed length of the trip, and associated costs. They may be willing to cover all the costs themselves as well.
***
With the Companions functionality, you will enhance your users experience by letting them search for travel companions, be it a one-on-one trip or a group travel.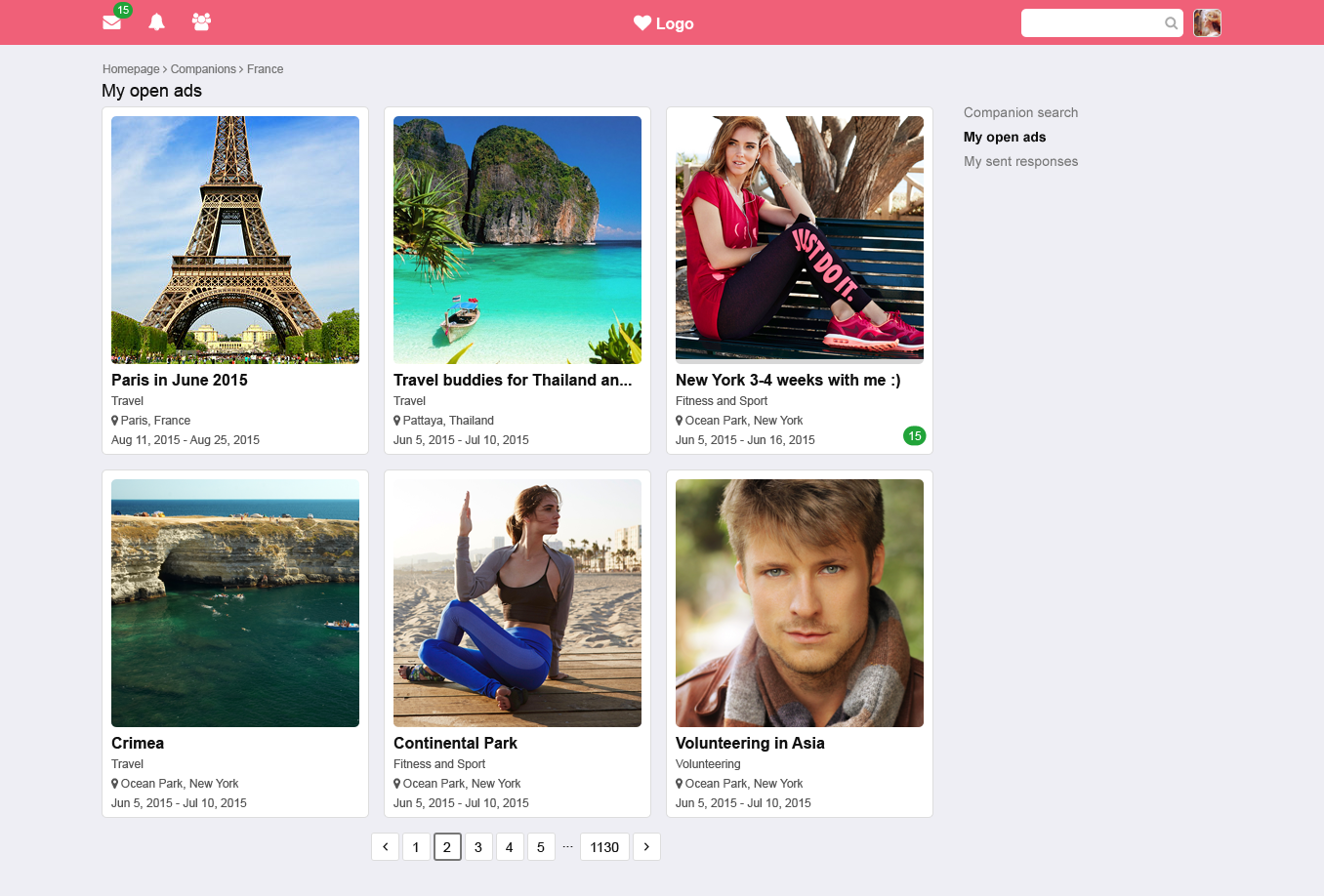 ***
Update: The Companions add-on is now available for purchase starting from version Honey (2016.8). It has since become one of our most popular add-ons. Take a closer look.