Vote for Dating Pro at the Final Stage of iDate Awards 2015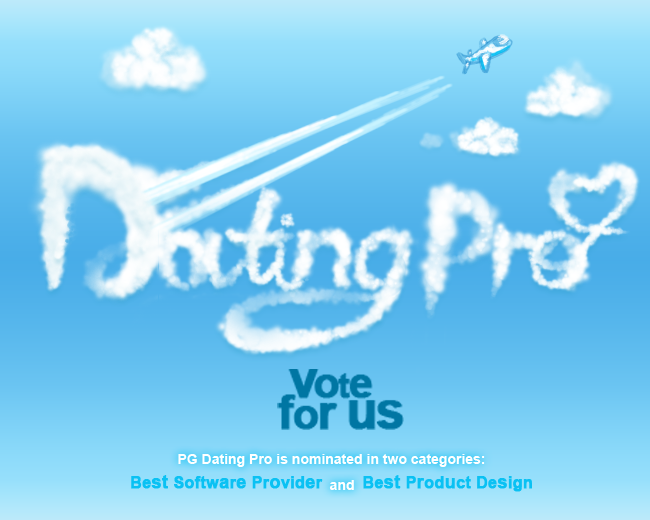 Voting has begun for the Online Dating Industry Awards. It will close on January 2, 2015, and the awards ceremony will take place on January 21, 2015 in Las Vegas.
This year PG Dating Pro has been nominated in two categories: Best Software Provider and Best Product Design. Thanks to all the people who have brought us this far. Now we need your vote in the final stage of awards.
Why vote for Dating Pro?
We are among the leading dating software providers, with 10+ years of experience.
We offer a full range of services to help you make your site a success, from hosting and setup to design and custom modifications.
Not long ago we've rolled out the Dating Pro script on a new platform. And now we are working to develop a product that will help you launch and run your online dating business in a better way.
In the past 5 years we've regularly made it to the finals. Can the 6th time be the charm?
Vote for your favourite websites, software providers and matchmakers, make your voice count!
Sign up to visit the conference and the awards ceremony in January at the Tropicana Hotel  in Las Vegas. You can have an extra $50 discount. Check out the details here: $50 off the the 3 day Full and Basic conference rate.