What's New in Dating Pro: Add-ons and Improvement Ideas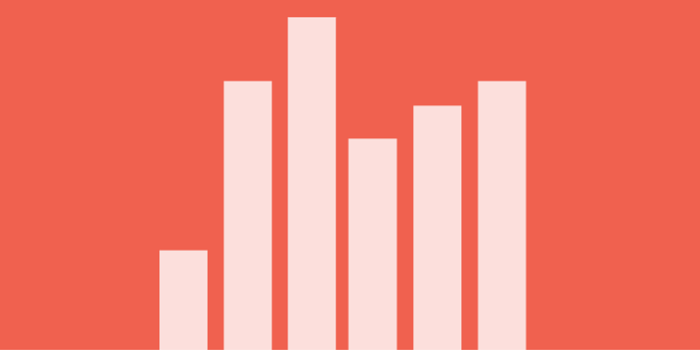 Today I am going to tell you about the new add-ons that we've released and posted in the Dating Pro Marketplace.
Some of them have been advertised in previous posts. We would very much appreciate if you joined in on the discussion about how these add-ons can be further improved.
Birthdays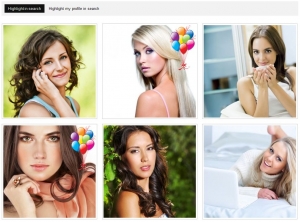 The system will mark the site members who are celebrating birthday today, or have celebrated birthday recently, or will celebrate soon. Other users will see an icon next to the profile pictures of the birthday boys and girls. The site also sends a birthday greeting by email.
Ways to improve this add-on:
– Integrate Gift Store or Virtual Gifts add-on (or both) to display gift ideas directly on the profile page.
– Send a birthday notification to the person's friends and to those who added them to favourites.
– Your ideas..?
Questions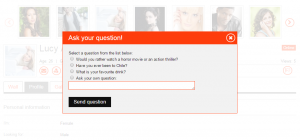 Site members can ask each other questions and give answers. In order to prevent spam, one can only ask someone a question once. Then s/he has to wait till the question is answered. Email notifications are delivered when you both receive a question and an answer to your question.
Ways to improve this add-on:
– Can't really think of anything 🙂
– Can you..?
Referral links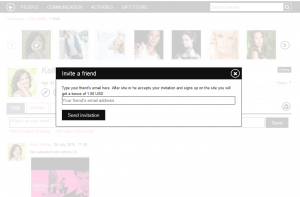 Also known as Friends Inviter. Your site member can invite friends to join your site. The invitation email will contain the link to registration page of your site with the sender ID, so the system knows who to assign the bonus to. After the friend who's been invited joins the site, the sender receives the bonus to his/her account on the site.
Ways to improve this add-on:
– Let site members be given premium membership instead of a (money) bonus to their account.
– Expand it by adding affiliate/partner program functionality.
– Your ideas..?
Virtual gifts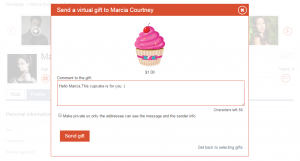 Virtual gifts are basically images that you upload in the admin panel and set prices for. Site members can use this feature as a means to attract attention to themselves in the first place. Every gift must be accepted by the recipient in order to appear on his/her profile page.
Ways to improve this add-on:
– Let site admin make some or all of the virtual gifts free of charge.
– Add categories, e.g. Valentine's Day, Birthday, Christmas, etc.
– Your ideas..?
Horoscopes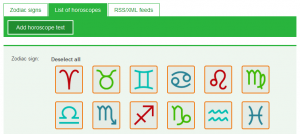 You can post zodiac sign profiles and use data feeds to receive daily/weekly horoscope updates and display them in the special section of your dating site.
Ways to improve this add-on:
– Add daily/weekly subscriptions or text notifications for the site members.
– Use zodiac sign info to determine how compatible two users are. Offer them their 'star matches' in a special site section or in an email subscription as well.
– Your ideas..?
———–
You can have these and other improvements actually added to your website if you contact our Custom team: expert@pilotgroup.eu. They provide free estimates.
Also, if you need us to help you install any of the add-ons mentioned above or available in the Marketplace, feel free to contact, it does not cost extra: support@pilotgroup.net.
Next time you will get a sneak peek into a new way to have one-on-one conversations on your dating site, that will also let you profit.