Dating Pro Digest: "Chat first see later" blind dating game app "Heartcade"; Over 1 million vegans found their love in Veggly; A new dating app that matches singles according to their music tastes; "Tinder for couples" or a new app for date night ideas.
Good morning, friends
Dating industry news digest:
"Chat first see later" blind dating game app "

Heartcade

";
Over 1 million vegans found their love in 

Veggly;

A new dating app that matches singles according to their music tastes;
"Tinder for couples" or a new app for date night ideas.
Muslim dating sites are becoming popular
Lockdown caused many changes in people's lives, especially on singles, shifting life priorities to love and family.
Since online dating was the only option to get to know the potential partner, users of dating sites became more conscious and were "slow" moving. So it was not a surprise when Muzmatch, the world's largest dating app for Muslims, had 1 million new users in just six months.
In 2011, when it was founded, Muzmatch was just a website where Muslims could find a life partner for marriage. Shahzad Younas, the founder of Muzmatch, says that the lockdown was an accelerator for Muslim singles to start looking for their potential SO.
The dating application is present in 190 countries now and has 4 million users around the world.
Ayoub Meralli and Iman are a married couple that met online in July 2020 and got married in January 2021. According to the couple, covid 19 made them realize how the family is important and how much they want to settle down.
Muslim singles usually feel pressure from an older generation to get marry soon and have children. That is why dating apps are the perfect life vest for them since they are able to escape arranged marriages and try to meet love by themselves.
Muzmatch has all complementary features like video and voice-calling and accounts for around 400,000 active users. Most of the users are from Morocco, Algeria, France, and Egypt, however, the second-largest source of revenue is from German users.
Since Arab users number is growing, safety and quality control are the most important to keep and update for such an application.
Muzmatch matched around 100,000 couples and now plans to conquer the market of South-East Asia and the Middle East. Younas says that Muzmatch is a "Muslim-focused tech unicorn" that is growing fast and plans to come to the US, Canada, and Australia.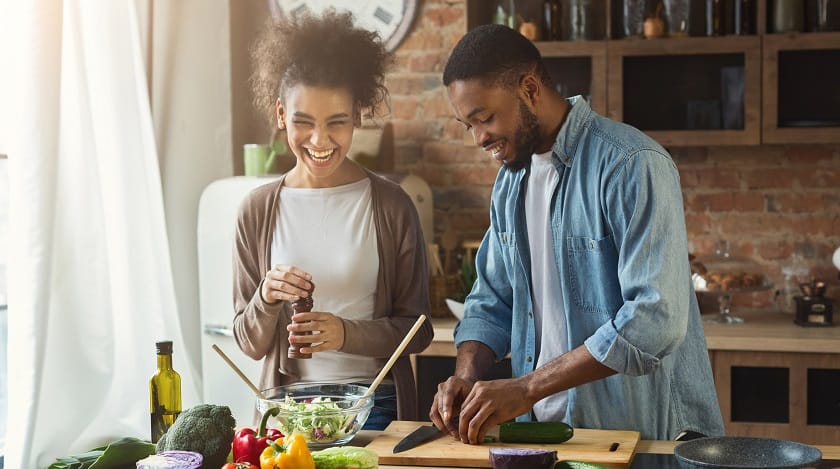 Over 1 million vegan matches were made on 
Veggly
Veggly is the most popular dating app for vegans and vegetarians that is celebrating over one million matched couples and predictions say that this number will grow. Now to celebrate these milestones, users of Veggly are given free coins.
The dating app was made to create vegan and vegetarian people community and now available in 181 countries across the world with Spanish, German, Portuguese, French, Italian, Danish, and Polish translations.
According to the founder of Veggly, Alex Felipelli, there are many people who share a love for animals, the same values, and lifestyle, that is why Veggly has 300,000 users.
New dating app that matches singles according to their music tastes
Vinylly is the new dating app that uses music preferences as the basis for all matches on the app. Users are not required to fill out their email addresses or phone numbers, nor even other questions, they are being signed up with their Spotify account.
Rachel Van Nortwick, the founder of Vinylly, made the app to provide for people who love to listen to music a chance to find their soulmates. The taste of music will speak for people and make a deeper long-lasting connection. According to Raches, music is "the perfect connector".
Vinylly is made not only for finding love but also for finding friends.
Vinylly is designed as a music app, you can "skip" a profile, "shuffle" and "press play" to start chatting.
It costs 99 cents for unlimited chatting per month, but now there are 3 free messages as a promotion.
Rachel points out that Vinylly doesn't keep users for long since the main idea is for people to find a connection for a long time.
"Tinder for couples" or a new app for date night ideas
Cobble is the app that helps couples to answer the question "what should we do tonight?".
Jordan Scott, the founder of Cobble, states that the decision-making app makes couples connect. Cobble is for fully committed partners.
Jordan started with an editorial site, Instagram page, and a newsletter. She wrote about the experience of date nights in New York City for couples who would like to try new places and things that Jordan recommends. After a successful start and a grown audience, the Cobble was born. In the beginning, Jordan spread the word about her idea and found one man who joined her as a full-time employee, that's how she grew a team of people working for Cobble.
According to the founder of Cobbles, relationships need self-treatment in terms of quality time and thoughtfulness of the couple. Cobble offers places for people to treat their relationship.
Cobble was supposed to be launched in Spring 2020, but the Pandemic did not allow a proper launch. At first, they decided to wait until the Pandemic would be over, but the situation did not clear up. So the team of Cobble adjusted to the situation and changed the content from "where to go" to "what to do at home" under a couple of weeks.
It was a successful launch, more than 20,000 swipes were made in the first weeks. Now it is around 400,000 swipes.
Jordan Scott says that Cobble brings magic for couples, they are swiping on the places they would love to go, and if the swipe matches with their partners swipe, the plan to spend time together stands in front of them.
However Cobble is applicable for New York city, users from other locations can choose the "stay in" option, which is available on the app. Later the Cobble team plans to add more cities to the app.
***
Dating Industry News Digest is brought to you by Dating Pro, winner of iDate Awards in the Best Dating Software Provider category.
With us, you will learn how to start a dating site, how to manage your dating website software, and how to profit with dating script.
***