Dating Pro Digest: Tinder advertise against sexual violence; Tiktok plus Tinder equals Lolly. New dating app; Video-first dating app by South Korean IT company launches in North America; Scammers on dating apps; Debates and Discussions on an LGBTQ+ dating app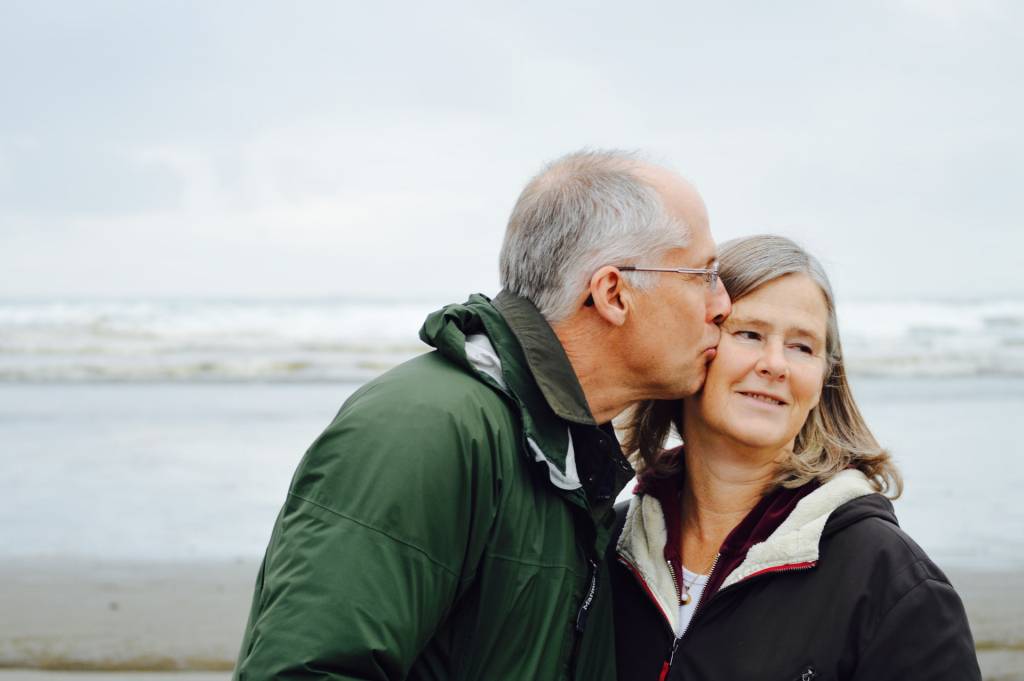 Good morning, friends
Dating industry news digest:
Tinder advertise against sexual violence
Tiktok plus Tinder equals Lolly. New dating app
Video-first dating app by South Korean IT company launches in North America
Scammers on dating apps
Debates and Discussions on an LGBTQ+ dating app
Tinder advertise against sexual violence
The South Australian Government started the campaign "See it for what it is. Sexual violence" after the interview given by an Australian woman who was sexually assaulted after using Tinder and other dating apps.
Many women responded to that interview and the majority said that they were sexually harassed through dating apps as well.
The campaign's main idea is to raise awareness about sexually violent behavior and to give support and help to victims. This month Tinder is advertising this campaign for free.
Users can see the ad between swipes in the app. Being advertised from December, it has been viewed already more than 1 million times.
Tiktok plus Tinder equals Lolly. New dating app
Most of Generation Z and Millennials spent their time in the pandemic in the two most downloaded apps of 2020 – Tiktok and Tinder.
That is why two founders Marc Baghadjian and Sacha Schermerhorn decided to combine these two apps and create a somewhat dating app called Lolly.
According to the founders of Lolly, pictures is already an old mindset, starting from 2012 people like short-form videos, which is more interesting and simple.
Lolly's investors are sure that Lolly is the future hit with Generation Z.
Users can show their sense of humor through their videos, show their personality.
To get rid of trolling and bullying, on Lolly users cannot comment, but they can either like the video, or give up to 50 claps, and write private messages.
Regarding nudity and hate speech, the new app will have some community guidelines.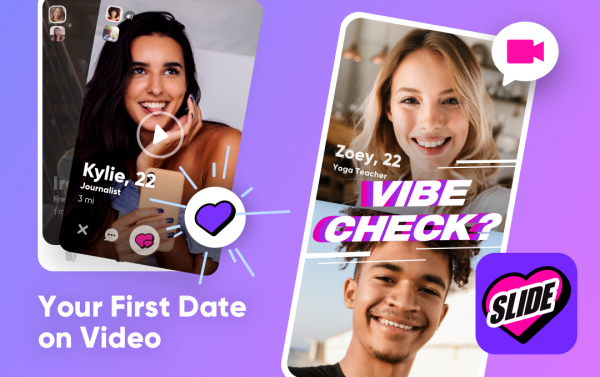 Video-first dating app by South Korean IT company launches in North America
"SLIDE" is a video-first dating app launched by South Korean IT company Hyperconnect, which develops software and mobile applications.
It is a third major application in the social discovery application market, that values approximately 100 trillion won.
Most dating apps are still using pictures and texts, however now is the time of short-form videos, and "SLIDE" is introducing instant video communication for users.
"SLIDE" allows users to fill in their interests in profiles and upload videos, through which they can find the best matches.
WebRTC technology is used in SLIDE, which allows fast rendering of video profiles and real-time video interaction.
The artificial intelligence technology of Hyperconnect allows the app to use algorithms for finding the ideal match.
Also, Hyperconnect plans to create AI Human technology with a graphic augmented reality body, and use it in "SLIDE".
Scammers with fake investments in dating apps
Due to lockdown many singles preferred to look for their potential significant others through dating apps, however, it was not always safe.
Only in 2020, there were four million online dating fraud and abuse attacks with most of them through fake accounts.
Interpol issued a "purple notice" to 194 member countries. The "purple notice" consist of instructions on operating in dating applications when there is a fraud scheme.
Scam artists register on Tinder, Harmony, and Bumble and match with users, after getting their trust, scammers start to tell about potential investments and ask to join in a financial venture.
Scammers provide fake trading apps and present an investment chain. Scam artists assure victims of getting "Gold" or "VIP" status in the investment chain.
Afterward, when all the cash was transferred, scammers disappear with all the "investments" of the victims.
Of course, everything seems "legitimate", domains that look alike real websites and online helpers, but, in reality, it is all fraud.
Dating apps are such a good tool for fraudsters to find their victims and persuade them through "love" letters, so victims almost have no chance to avoid such "investments".
However, Interpol warns people to use dating apps very cautiously and do thorough research first.
Debates and Discussions on an LGBTQ+ dating app
Now users of Taimi, an LGBTQ+ dating app, can start friendly competitions while live-streaming – Versus Battles.
Versus Battles have 3 rounds with 3 minutes each and a 10second break. Viewers can vote for the Streamer they like by sending gifts to them. Streamers are labeled as red and blue.
By gifts, viewers determine the winner, and whoever wins 2 rounds is the final winner of the Versus Battle. In the end, the streamers who battled receive Diamonds.
Jake Vygnan, COO at Taimi says that Versus Battles help the streamers to show their talents, personality, and creativity. It is a new way to help users find friends or their potential SO.
The Streamers while participating in the Versus Battles can grow their popularity and at the same time entertain users.
Live Duet was also introduced in Taimi, where users can duet other users' live streams.
Taimi is not only a dating app, it is a big platform for the LGBTQ+ community, that is trying to provide more tools for self-expression and support to users.
***
Dating Industry News Digest is brought to you by Dating Pro, winner of iDate Awards in the Best Dating Software Provider category.
With us, you will learn how to start a dating site, how to manage your dating website software, and how to profit with dating script.
***