Dating Pro Roadmap: Site Operator feature
In our regular series of articles about Dating Pro's roadmap we've already talked about using AI in user search, Micropayments to get more revenue.
And today, we'll talk about Site Operator or how site administrator can send messages on behalf of site users without them knowing it's the administrator.
How it works
We have come up with the idea of an add-on that can help you manage communication between site members. We call it Dating Site Operator.
Initially the idea of this add-on appeared for when people of different language backgrounds are involved, you were likely to require the services of an interpreter. And with this add-on, the interpreter(s) in your team would be able to converse on behalf of your customers in real time.
Then, we modified it so everyone who has access can send messages on behalf of chosen site member.
This is how it works: the operator logs into the admin panel, then selects the site users s/he will be talking on behalf of.
Then the operator uses search filter to select possible matches and starts the conversation.
The operator will be able to hold several conversations almost at the same time by switching between different conversations. A short bio on every site member will be available as well as the conversation history.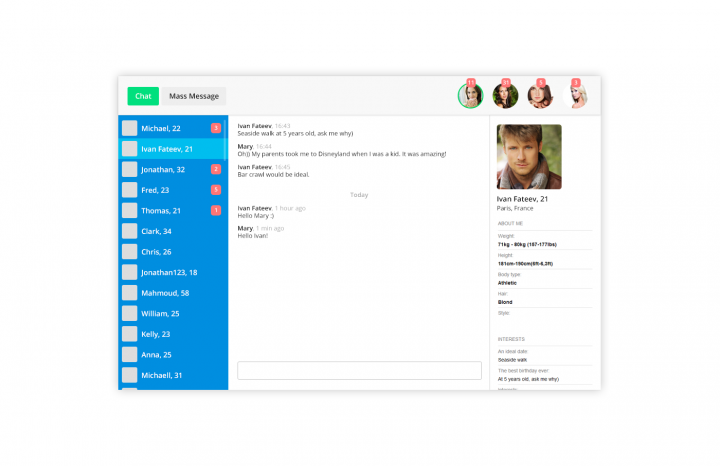 What this add-on allows you is to help two users with language barrier to communicate through third party or monitor and intervene into all dialogues on your site or have your operators talking to site users to provide matchmaking, dating advice or any other kind of services.
If you are interested in adding this feature to your dating site, contact our Expert team through our live chat.