Education Time: 17 Free Courses On Digital Marketing, Analytics, SEO, Design and Usability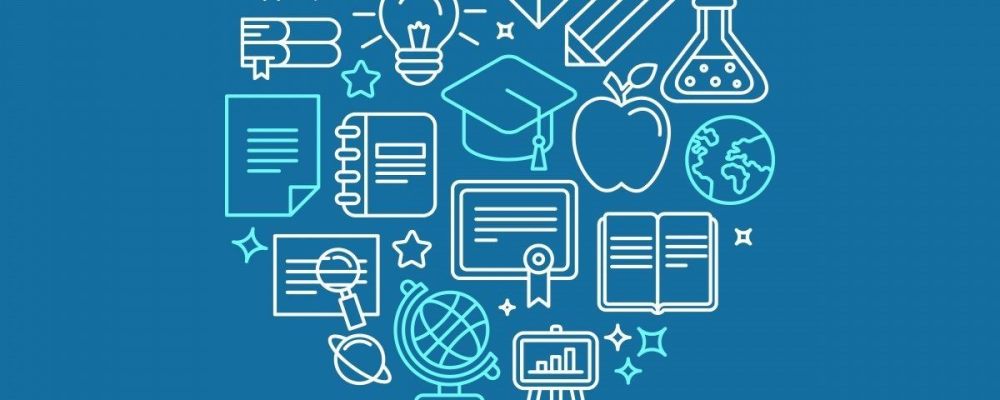 We are living in a wonderful age, friends. Knowledge on almost everything can be accessed for free on the Internet. But how one should start and where to find really good free courses? Well, everything comes with experience. The more knowledge you absorb, the more you will be able to distinguish before good and bad staff.
So I spent a few hours searching and compiling this list of free courses, so you wouldn't need to waste your precious time and you can go ahead and soak up in that powerful knowledge for your business:

Digital Marketing
PPC University — is a good shop for learning all the ins and outs of PPC(Pay-per-click). PPC 101 is available as a free marketing course download.
Social Media Quickstarter — is a collection of online marketing guides from Constant Contact that will help you master social media marketing in no time. Featuring quick, easy-to-read guides, social media novices can browse this extensive knowledge base at their leisure.
How to Develop Breakthrough Products and Services — is an MIT open entrepreneurship course that explores several practical idea generation development methods. To convey the art required to implement each of these methodologies, experts are invited to present real cases to the class.
Digital Marketing Specialization — is part of the Master of Business Administration (iMBA) degree provided by the University of Illinois. The course explores several aspects of the new digital marketing environment, including topics such as digital marketing analytics, search engine optimization, and social media marketing. When completed you will have a richer understanding of the tools to help you digitally create, distribute, promote and price products and services.
Google AdSense — this free Google AdSense tutorial course will give you a general introduction to Google AdSense and what it can do for your website.
Fundamentals of Marketing Your Business Online — this free marketing course from Alison will teach you how to put together a great online marketing strategy in a clear and simple manner.

Analytics
Understanding Data Analysis and Reports in Google Analytics — with this course, you will learn how Google Analytics can track visitors from all referrers – including search engines and social networks, direct visits, and referring sites – as well as how it can be used to track advertising, pay-per-click networks, email marketing, and digital collateral.
Google Analytics Academy — this academy from Google will help you learn about Google's measurement tools so that you can grow your business through intelligent data collection and analysis.
Email and inbound marketing
Email Marketing Made Easy For Beginners — the core focus of this course is to help you understand the basics of email marketing. The secondary focus is to get you to create your own effective email opt-in lead magnet.
Inbound Marketing — learn Hubspot's inbound marketing techniques that range from content creation to social promotion to converting and nurturing leads and beyond.
Email Marketing — another course from Hubspot academy. This course will teach you to create an email marketing strategy that grows your business, and your career. From contact management and segmentation to email deliverability and analyzing your email sends, you'll learn how to build an email marketing strategy that is human and helpful and builds trust with your contacts.

SEO
Search Engine Optimization (SEO) Specialization — this course will teach you to optimize website content for the best possible search engine ranking. You'll learn the theory behind Google search and other search engine algorithms; you'll also build practical, real-world skills including on-page and off-page optimization, optimizing for local and international audiences, conducting search-focused website audits, and aligning SEO with overall business strategies.
The 15-Minute Guide to Becoming an SEO Ninja — invest 15 minutes reading this guide and come away with a solid foundation of how SEO really works. The course is focused on highlighting the core need-to-know concepts to give you a working knowledge of SEO as quickly as possible.

Design and usability
Principles of UX Design — receive 1 email chapter per week on the guiding principles of good UX design. You'll learn about why UX matters, how to be a UX advocate, and how to better serve your users.
Hackdesign's design course — Receive a design lesson in your inbox each week, handcrafted by a design pro. Hackdesign enlisted the world's top designers to craft lessons for learning the tools, techniques & terminology of good design.
Logo Design Fundamentals — at the end of this course you will understand the entire logo layout, understand logo design fundamentals just by following simple step-by-step instruction to process and finalize a branded logo.
Listening to the Customer — is another MIT course. It's quite old (2002) but is still relevant today. The course deals with the customer and emphasizes qualitative methods (interviews, focus groups, Voice of the Customer, composing questions for a survey)
***
If you have any courses requests or questions, feel free to send them in the comments below or in our live chat in the right bottom corner.