Email Marketing Automation Case Study: How Sendinblue Made 32% Of Traffic Conversion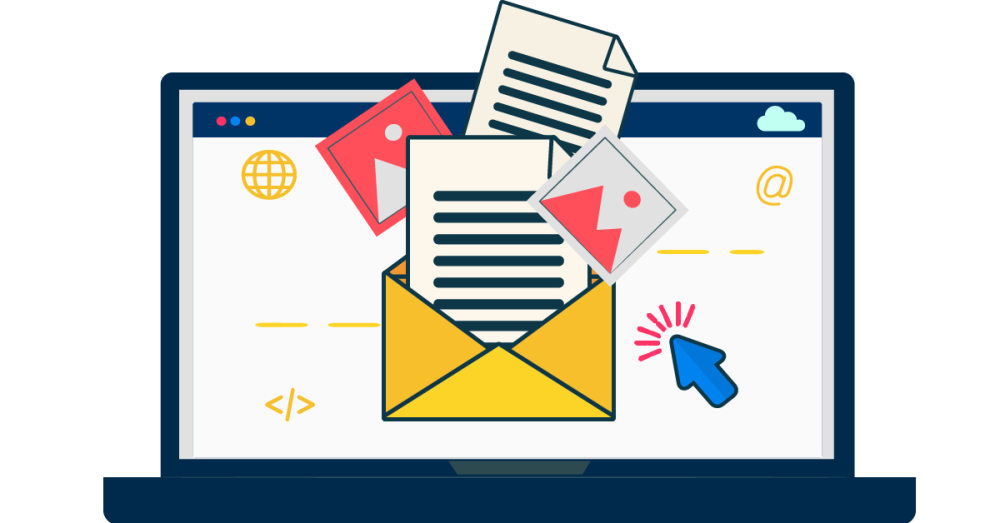 This is a shortened version of Sendinblue's case "Marketing Automation Case Study: How Rhinov is automating prospect follow-ups with Sendinblue"
A French online interior design firm Rhinov used Sendinblue's email marketing automation tools to scale its business to get:
26% of web traffic comes from emails sent via Sendinblue
32% of its conversions are generated via Sendinblue
How they did it
#1 Activating users
The first tool they used was to reactivate contacts with automated workflows.
The goal was also to save time by automating time-consuming tasks:
Email follow-ups with a client to come back and try their service again;
Importing contacts to a new list for a specific mailing.
This automation workflow consists of sending an automated email encouraging users to submit their photos and create their new interior design.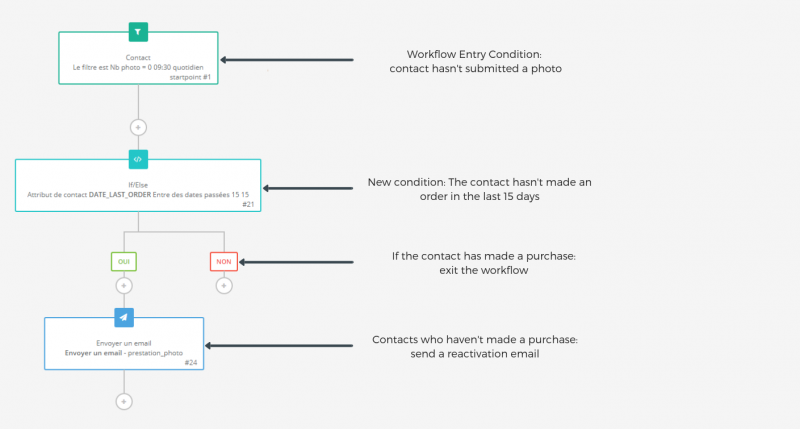 Click to expand
And when contacts followed this workflow, they would receive an email to activate them and to try the service, as they didn't try it before.
#2 Re-engaging users
This automation was used to:
Bring back clients who hadn't used up their credits after 30 days
Bring back clients who had been inactive for some time since their last order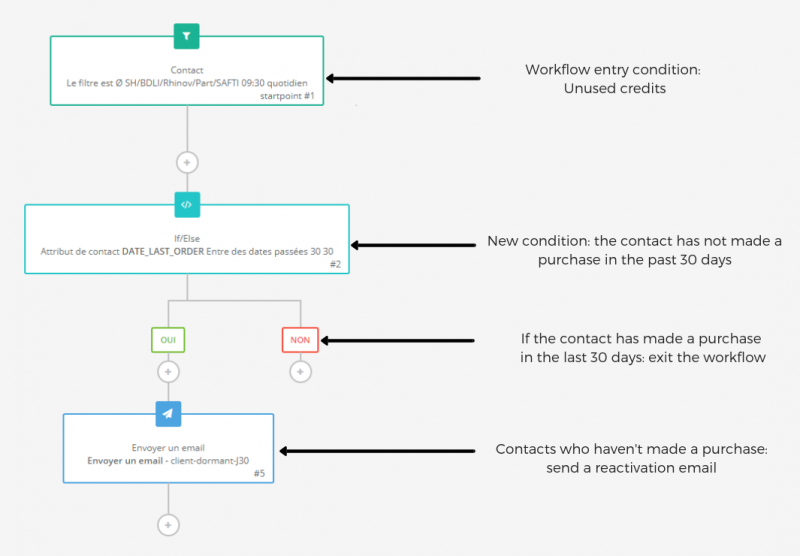 Click to expand
Following this workflow, if a client was not active in the past 30 days, they will receive a letter with a promo code: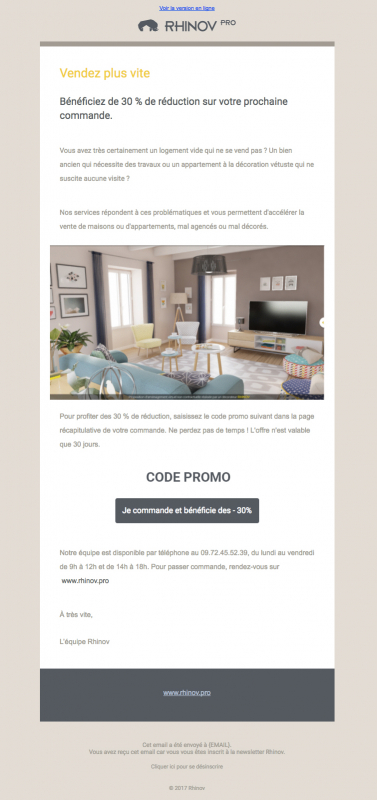 Results:
Implementing two said workflows automations allowed the Rhinov company to generate 26% of Rhinov's traffic and 32% of its conversions via emails only. Increasing the efficiency of their funnel and saving a lot of time, the team wasted on doing the task manually.
Currently, they working on other automated email workflows, which will focus on activating new users and building more customer loyalty: welcome emails, birthday emails with promotional codes, reminders about abandoned shopping carts, etc.
Interested in adding an email marketing automation feature to your dating site?
Just hit our Experts up and we'll discuss the integration.