Reading Time: 16 Free Books On Digital Marketing, Analytics, SEO, Design and Usability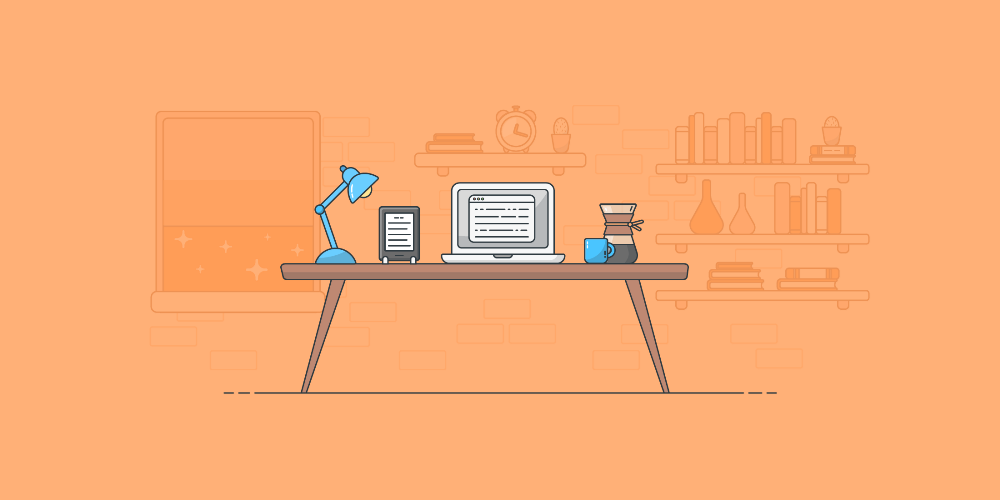 After our last article on 17 free courses on digital marketing, analytics, SEO, design and usability, I received a few letters to compile a list of books on the same topics as not everyone has enough time to watch the video courses and do their homework.
So here is the list of 16 free books covering the same digital marketing, analytics, SEO, design and usability spheres.
Let's roll!
Data-Driven Content Marketing —  After reading Uberflip's ebook on data-driven content marketing, you will be able to learn three things: How to use data to fuel the content creation process. How to measure content distribution effectiveness. Glean the skills to gather the necessary performance data to create a strategy
Beginner's Guide to SEO by Moz — There are many SEO-related resources on the web, but Moz's guide has been read over three million times and works as an in-depth tutorial on how search engines work. You will learn the fundamental strategies in making your website more search engine-friendly, which includes understanding how people interact with search engines, keyword research, and how things like usability and content affect rankings.
The Conversion Marketer's Guide to Landing Page Copywriting by Unbounce —  Unbounce insists that the quality of your landing page copy is responsible for the success or failure of every marketing campaign you run. This eBook contains 56 pages of "secrets" from pro copywriter Joanna Wiebe. You will also learn things like: What a click-worthy call to action looks like, and what the elements of high-converting landing pages are.
The Optimization Survival Guide by Optimizely — A/B testing and optimization give marketers a better idea of what works for their customers and what doesn't. They aim at optimizing conversions, which isn't easy. This expert survival guide contains optimization tips from 30 experts which can guide your own processes as a marketer. This book will help you create a smart experiment hypothesis. Which will help you build better testing processes.
23 Visual Principles For Designing More Persuasive Landing Pages by Oli Gardner — In this digital marketing ebook Oli Gardner, talks about the "Attention-Driven" design principle to design persuasive landing pages. You must make the designs as clutter-free as you can. Distractions dilute the main message. Which then hurts the ROI of the campaigns.
Successfully Generate Leads To Grow Your Business With Facebook Ads by Adespresso — The Facebook ads now allow advertising dating sites (some niches and ideas are restricted), thus targeting options available with Facebook can be used to generate leads, and this ebook by Adespresso will help you do just that.
Tips for Successful Email Marketing Campaigns by Marketo — Email marketing is one of the best ways to reach your target audience. If you need help building, executing and maintaining an email marketing strategy that works – this eBook is for you. It provides 10 fact based tips on managing a successful email marketing strategy.
75 Content Marketing Examples — Need some inspiration for your content marketing campaigns? Here are 75 different ideas to inspire your next creation. Each idea is different from the next – and they pull from traditional and modern marketing concepts, so there's something for everyone.
Executive's Guide to Launching an Inbound Marketing Strategy — If you need one more reason to jump on the inbound marketing bandwagon, read this eBook. It covers everything from how to construct inbound marketing campaigns to marketing automation to calculating benchmarks. This guide is a one-stop resource for executives interested in developing an inbound marketing strategy, but not sure where to start.
The Ultimate Guide to Pay-Per-Click Advertising — PPC, or pay-per-click advertising, is one of the best ways to earn your business exposure on the web. Reading this eBook will help you learn the in's and out's of pay-per-click advertising and how to make it work to benefit your business. Whether your brand could benefit from paid search ads, remarketing ads, or would not benefit from PPC at all – this book tells all.
Social Media for Lead Generation — This eBook addresses the fact that using social media for branding purposes is old news. Instead, teaches you step-by-step how to maximize lead generation efforts through social media. It specifically covers tactics for Facebook, Twitter, LinkedIn, Google+ and Slideshare.
Everything You Need to Know About Long Tail Keywords — This marketing eBook from TemplateMonster covers the basics of long-tail keywords, why you should use them for SEO, how to integrate them into as many parts of your site as possible. It also talks about why it's easier to form your content around niches, and why that makes it easier to compete.
The Advanced Guide to SEO: The Most Extensive and Detailed Guide of Advanced SEO Techniques That Exists Today — The full title of this marketing eBook, like everything Neil Patel does, is very long and drawn-out. Still, everything in this eBook is extremely helpful information. Neil Patel and Sujan Patel made all of this content very easy to read, and packed with visuals. If you want a good eBook to have on hand for your entire team, downloading this eBook is a must.
The UX Reader by Mailchimp — This e-book covers all the important components of the UX design process. It's full of valuable insights, making it appealing to both beginners and veterans. The book is divided into five categories: Collaboration, Research, Design, Development, and Refinement.
Designing Interactions by Bill Moggridge — Here's what you'll discover: why Google is the search engine of choice, why PCs all have Windows in desktops, what made Palm's handheld organizers so successful, and much more. How the needs and desires of people can inspire innovative designs
Introduction to Good Usability by Peterpixel — For user-centered design or usability learners, this is a good reference to get you into the amazing and fun-filled world of UX.
And this is just the beginning, start from these books and finish never. Learn while you learn, share your knowledge with others and you will achieve everything in this life.
If there's a book that you want to share with others, feel free to send it to me in the chat or in the comments. I'd love your opinion!