Release Notes: Advanced Package, More Powerful Business Platform, and Much More!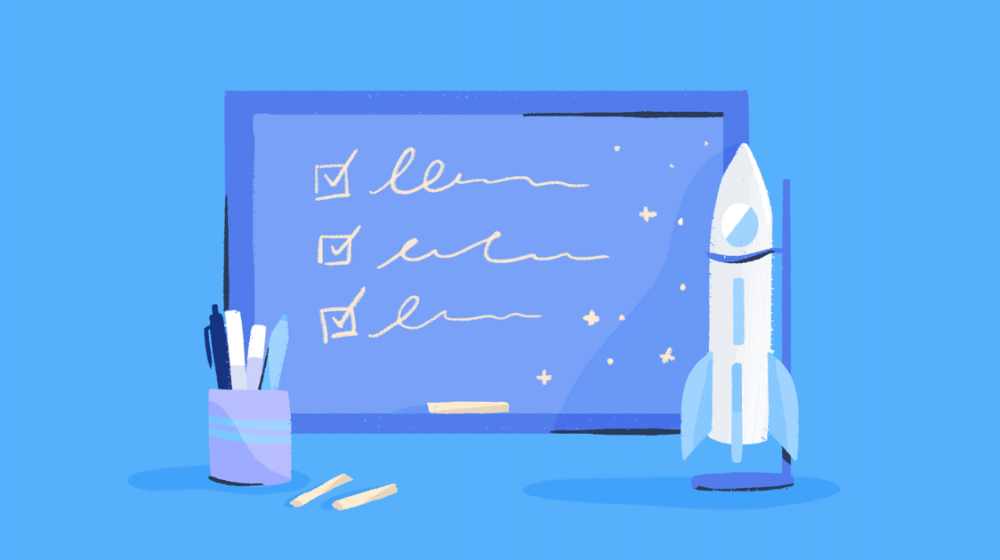 ✨ WHAT'S NEW 
Our Advanced package has finally been released! This solution is created to earn you 3 times more than any other (even our other packages) dating software. I'll describe what new awesome features we've added there just in a second.
Table of contents:
But first, here's what Advanced dating software package includes:
a dating site with latest add-ons and security plugins
+ IOS & Android apps published in App Stores
+ new acquisition tool (dynamic landing pages to get more registrations)
+ new engagement-retention tool (email marketing automation platform integration and 3 workflows to keep your site users engaged and convert them into buyers)
+ new onboarding tool (help you users find the key value of your site and/or introduce new features on your dating site)
+ new data dashboard that shows everything that happens on your site
+ Dating Pro's expertise and experience in the dating industry and working with 800+ dating businesses accumulated since 2002.
You can learn more about Advanced package and book a demo with our lovely Experts
Currently, we can take only 2 projects, before we increase the department that works only with Advanced customers.
⌛ WHY WE CREATED IT 
Let's face it, owning dating software and starting your own site is still the same as starting any other online businesses. There are some things that are particular to this niche, but overall it's the same – create a product that market wants, promote it, get registration, engage users, monetize them, scale your business for a bigger profit or to help more people.
Previously, we provided the best dating software, according to the iDate conference, which had great responsive design and had demand on the market. But usually, after our customer bought the site and furnished it, everything stopped – new entrepreneurs had no ideas about how to promote their new site, how to increase the registration rates, site retention, how to decrease the churn rate and how to increase sales.
And without a steady stream of users and money, the project is basically dead.
We tried to share our expertise and give the best tips through personal messages, blog posts, upsell the services, but it's like throwing cup's worth of water on the rampant forest fire.
So we get all of our inbound marketing managers, put their heads together and created a working version of an advanced package, that meant to be more than just a dating site.  It's a platform that allows people to meet each other while keeping them engaged and willing to spend their bucks for valuable services your site offer, services that they cannot find on any other dating sites in the world.
📚 HOW IT HELPS YOU 
What we do is offering you a dating website and dating mobile apps combined with acquisition, retention and conversion tools.
Here is why you might want this package:
You just googled 'how to make a dating site', 'how to start dating site' or 'how to create dating site' and landed on our site without having a full picture of how this type of business works.
For you, we offer a dating site with mobile dating apps published in App Stores, with the best of our add-ons to help you engage, retain and monetize people that join your site. Additionally, to lighten your workload, we have automations and tools that help you achieve even more with doing less.
You already have a dating site, but its performance just doesn't cut it for you.
In this case, we offer you a ready-made site that works both on desktop and mobile devices with IOS and Android apps (in-app payments are available on both). As well as marketing and promotion tools that automatically do things you previously did by hand. Plus 18 years of experience in the dating business. And if you'll need any customization changes and/or design modifications, our expert developers and marketers are available to you for fair hourly rates.
You are an agency or a freelancer who was tasked to develop a dating site.
Here we offer you a fully open code to both the site and apps. No branding whatsoever, as well as revenue shares, fake mandatory fees, and other dirty tricks the providers use to make you stick with them.
Our expert developers not only code changes for you, but they can also guide you and offer the best solutions if need. Discounts from developers to developers are available.
⚙️ WHAT FEATURES WE ADDED 
The new Advanced package includes 5 main things:
1. Up to 6x more conversions through Dynamic landing pages
"Same Ad Spend. Up to 6x More Conversions." – instapage.
Once people learn about your dating service, they will go to your website, and you can have them land on pages designed specifically for any promo campaign.
This setup opens plenty of opportunities for experiments with texts and keywords, design and layouts,—all meant to increase the number of registrations.
2. 300% improvement to feature adoption through Onboarding
"300% Improvement to feature adoption" – Yotpo
"10% Increase in new user activation" – Canva
Onboarding new members is a great way to show them the value of your dating service, as well as teach them how to use the product. It works on both the website and the mobile apps and helps you increase user engagement and conversion rates.
Onboarding means that the new member does not feel ignored after signing up. They receive a welcoming message from one of your team members and learn how to use the messenger. A special script takes them on a guided tour through the key points of interaction with other site members.
3. Increase revenue by over 150%, on average through activation campaigns
"Revenue increase by over 150%, on average" – ActiveCampaign
Keeping in touch with your users is especially important if they use your site or app in an on-again-off-again mode.
Activation messages are emails and push notifications that prompt people to return to your dating site or app to not miss a new match, to earn a bonus, to receive a surprise gift, to improve their popularity rank, and so much more.
Activation messages also advertise the advantages of paid membership and paid services and promote one-time special offers.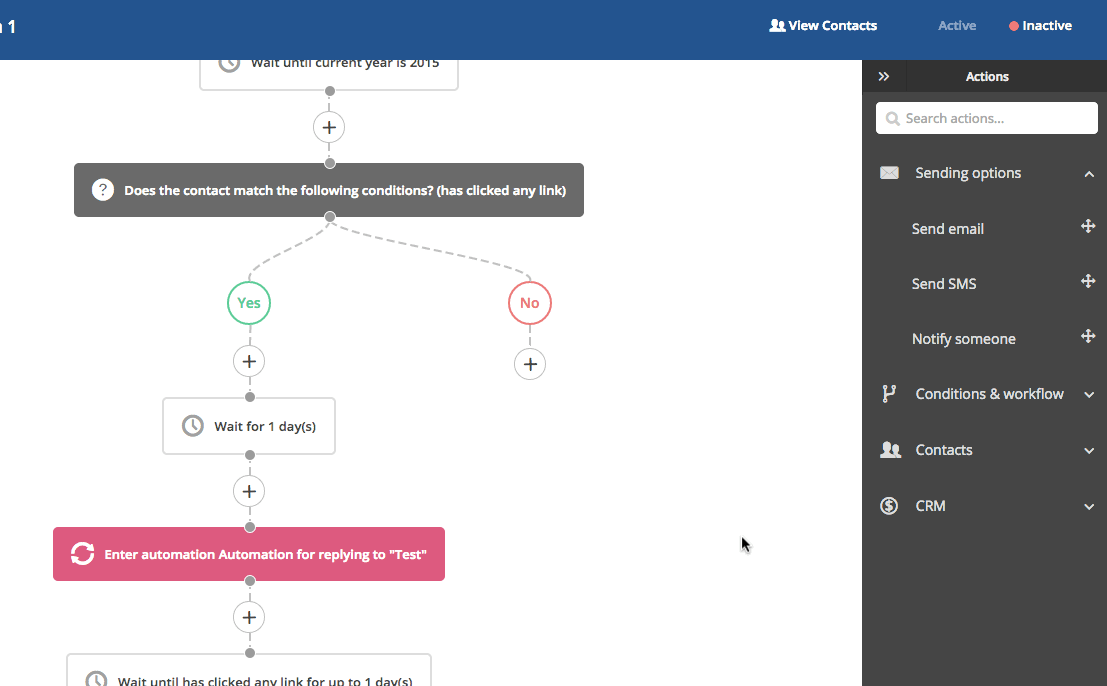 4. Advanced marketing analytics
Connected analytics systems to discover the best traffic acquisition channels and the most effective user paths within your site and app. Plus dashboard that will bring different data points together so you can glean insights easily and make better decisions.
With analytics, you will be able to answer such questions as:
– What are my most efficient traffic channels?
– Which of the landing pages is the best converting?
– How many users are the most likely to pay for a premium membership?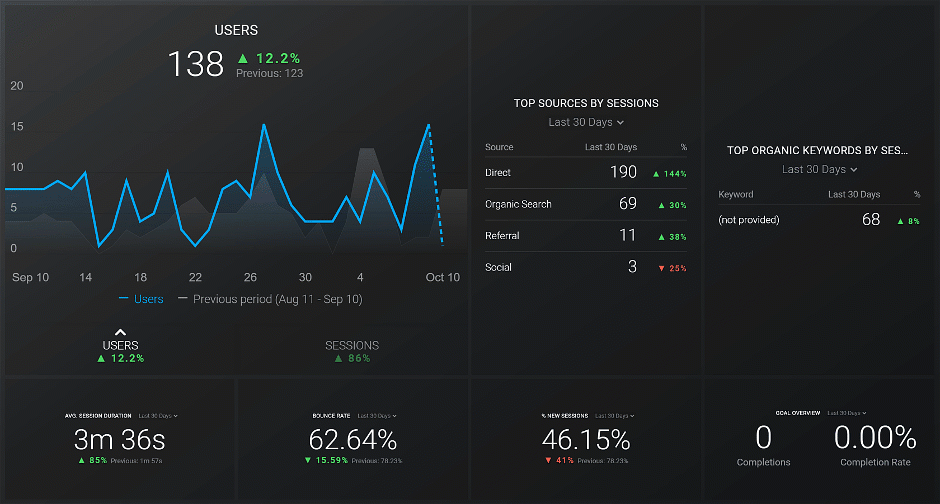 5. Dating Pro: dating website and mobile apps
• A dating website that is marked with your brand and ready to accept new members.
• Mobile dating apps for the iOS and Android platforms connected to your website.
• Attractive design. Professional design that fits your selected niche.
• Copywriting. Copy that speaks to your target audience.
Check all 97 features here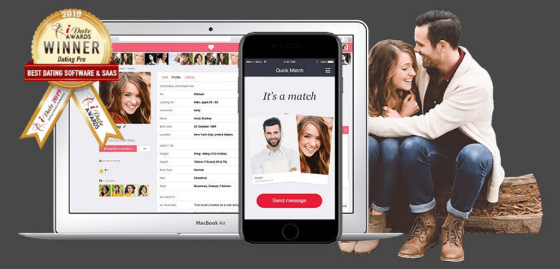 💰 HOW TO BENEFIT FROM IT 
Below, I've described a general sequence of steps we'll take to deliver you the project. It may change based on the project requirements, but overall, it's the same:
First – Tailoring. We discuss your project idea in detail and come up with specifications.
Secondly – goes the Initial stage. Set up the website so that it can already start accepting new members. Connecting your website to analytics systems.
Thirdly – Planning stage. Planning email drip campaigns and the onboarding process.
Then – it's the Coding stage. Coding changes if they are necessary to bring the required functionality to life.
After that – Monitoring. Building the onboarding process and email drip campaigns. After that, we'll be monitoring performance and making adjustments.
⭐ BE FIRST TO TRY 
But enough with small talk and sales pitch, contact our Expert team to discuss how your project can be enhanced to earn you 3 times more than any other (even our other packages) dating software.
You can learn more about Advanced package and book a demo with our lovely Experts