How to Increase User Engagement on Your Dating Site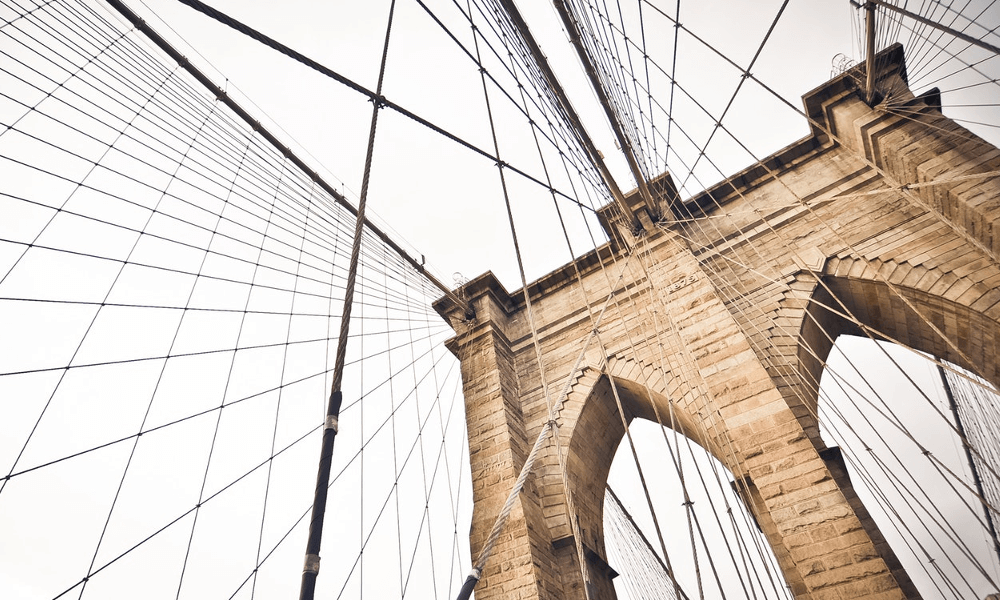 Building a critical mass of users quickly is important for every online dating site. People don't want to be alone on a dating site but rather want to choose from a number of users, contact them, and receive prompt replies to their messages.
Engaging Users in Conversations
While you're busy getting the first users to join your site, consider using the 'animators' or 'operators' feature to help you manage communication between the existing site members.
This is how it works:
An animator logs into the admin control panel and selects the site user she or he will be talking on behalf of. Then the animator uses the search filter to select possible matches for their user and starts the conversation.
Animators will be able to hold several conversations at the same time by switching between different conversations, almost like support agents in a live chat. A short bio on every site member will be available as well as the conversation history.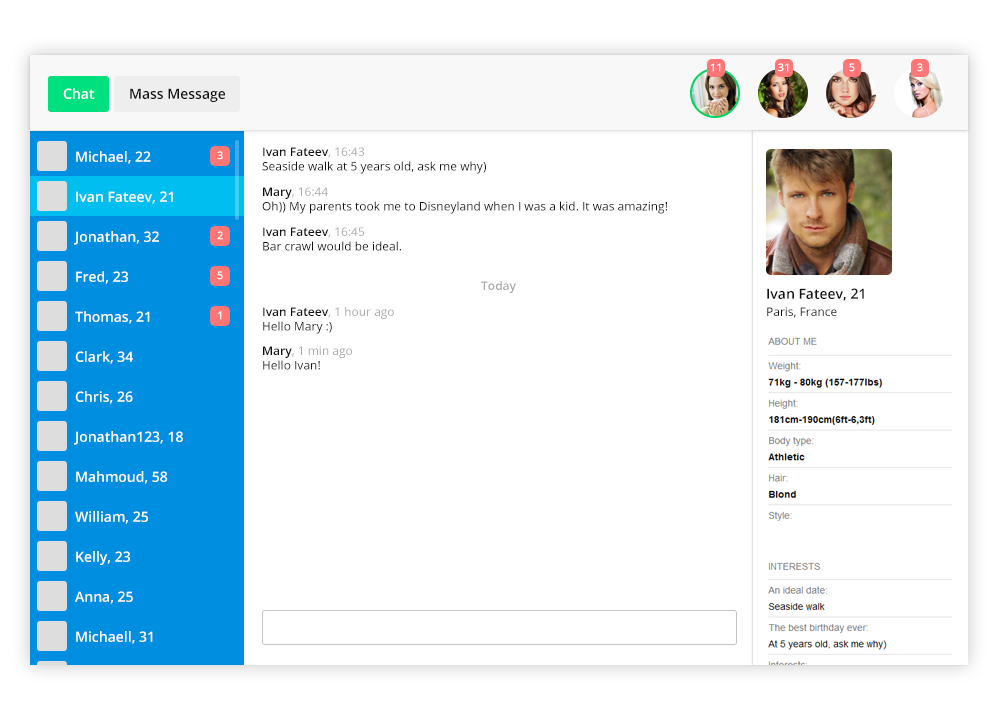 This idea will also be a good fit for a dating and matrimonial agency that works on an international level. Every time people of different language backgrounds are involved, you are likely to require the services of an interpreter. With the help of the Animators feature, the interpreter(s) in your team will be able to converse on behalf of your customers in real time.
Giving Users a Glimpse into the Premium Membership
Converting your site users into paying members is an important process if you plan on monetizing your dating site.
Free trial membership is one of the ways to make it happen because the users get to see all of the advantages of the premium membership and will be prompted to upgrade to premium once the free trial period expires.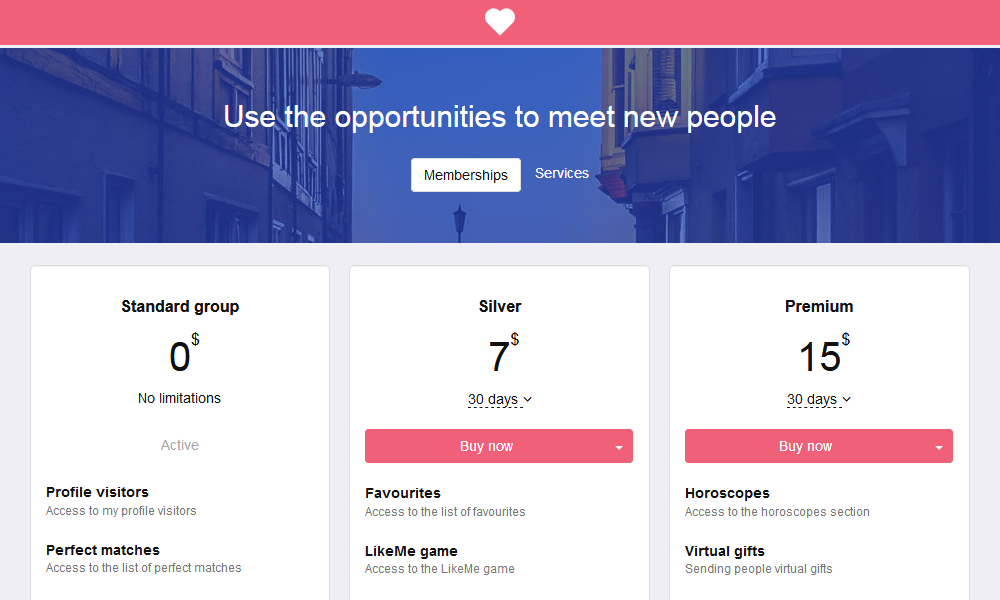 This is how it works:
You as the site owner get to set the access permissions for every new user (women and men can have different permissions as well). Then, you define the trial period after which the user will be automatically taken to the limited membership group. To get back, he or she will need to pay a subscription fee.
Introducing Virtual, or Internal Currency
Virtual currency is another good way to boost payments, for a number of reasons.
First of all, it is best for micro-payments like a 5 min conversation in a video chat or a gift of a virtual rose etc.
Secondly, it is easier to part with 'coins' or 'monedas' than it is to part with the real money when you pay for something online. It's already there on your account, so why not spend some?
This is how it works:
You as the site owner create packages of 'coins' and set up the exchange rate, for example, 10 coins for 7.99 USD, and 20 coins for 14.99 USD. Users will pay for everything with coins after they have purchased them with real money first.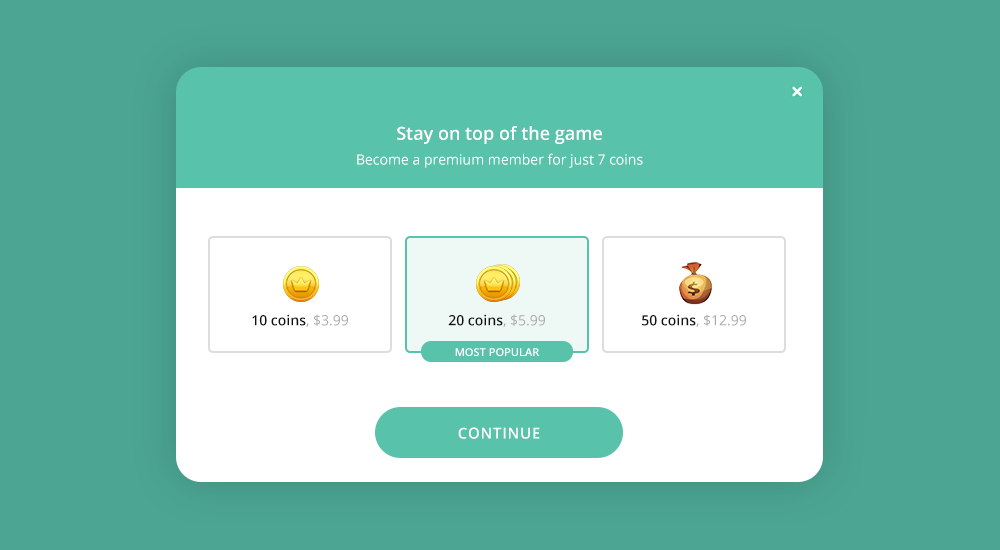 You will be able to give your currency some special name that will match your site's niche idea. It can be a nice touch helping create the relatable atmosphere on the site.
You may be inspired by other features in the Dating Pro Marketplace. Share your thoughts and new ideas with us, we will be glad to help you add them to your dating site!