In Japan, the young find dating so hard their parents are doing it for them
< 1
minute read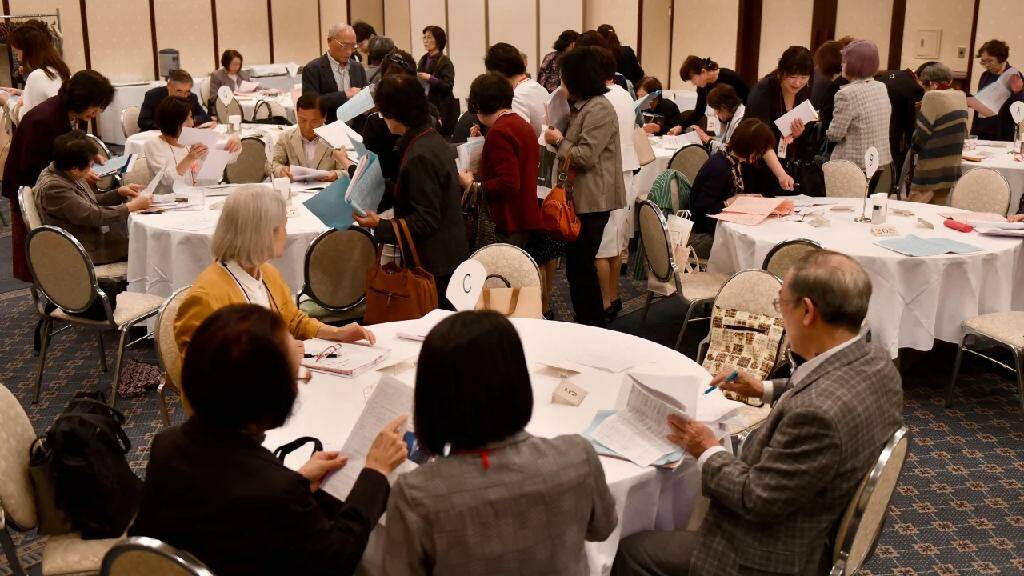 Short summary:
In Osaka, Japan, parents are participating in "omiai" or matchmaking events, not for themselves but for their single adult children.
At a recent event held at the Sakai Chamber of Commerce building, around 60 parents talked about their unmarried sons and daughters in hopes of finding a potential match for them.
Each parent paid 14,000 yen ($96) to join the event by the Association of Parents of Marriage Proposal Information.
The rising costs of living, challenging economic conditions, and Japan's intense work culture have made it hard for many young people to marry. Seeing this trend, concerned parents, eager for grandchildren, are intervening. While previously such intervention might have been seen as embarrassing, societal views have evolved.