VR/AR in dating and social networking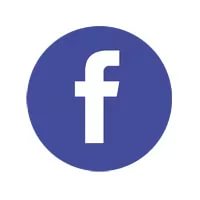 Mark Zuckerberg, Facebook Inc co-founder and CEO
– Virtual reality is the perfect machine of total empathy. It literally makes it possible to be in someone's place.

Chris Milk, VR-producer, Within and Lytro CEO
– Virtual and additional reality are going to be the most social platforms in history.
3 ways of how to use VR and AR
Embedded tips: «notifications and info display»
Any infomation can be embedded in real or virtual world's objects. It can be a pop-up message or an instruction note which "open up" when interacting with a video. For example, you can embed an interactive note in the video that will deliver flavor characteristics, compatibility, country and history of wine origin shown on the manufacturer's promo video. And most importantly – to post information about the nearest points of sale or a link to a store.
Additional reality interfaces
The example is an application that projects a keyboard on the table surface. It will allow a user to quickly and conveniently type large texts without using a computer. This is a virtual poker canvas that can similarly be displayed on any surface, does not take up space in the bag and allows you to start the game at any time.
Addition of real objects
Virtual layers are superimposed on real objects that get cought into the camera lens. Today these are masks in "Stories", Pokémon, AR art and furniture from Ikea which you can "try on" without buying.
Search trends in Google by the word "VR" from 2015 till today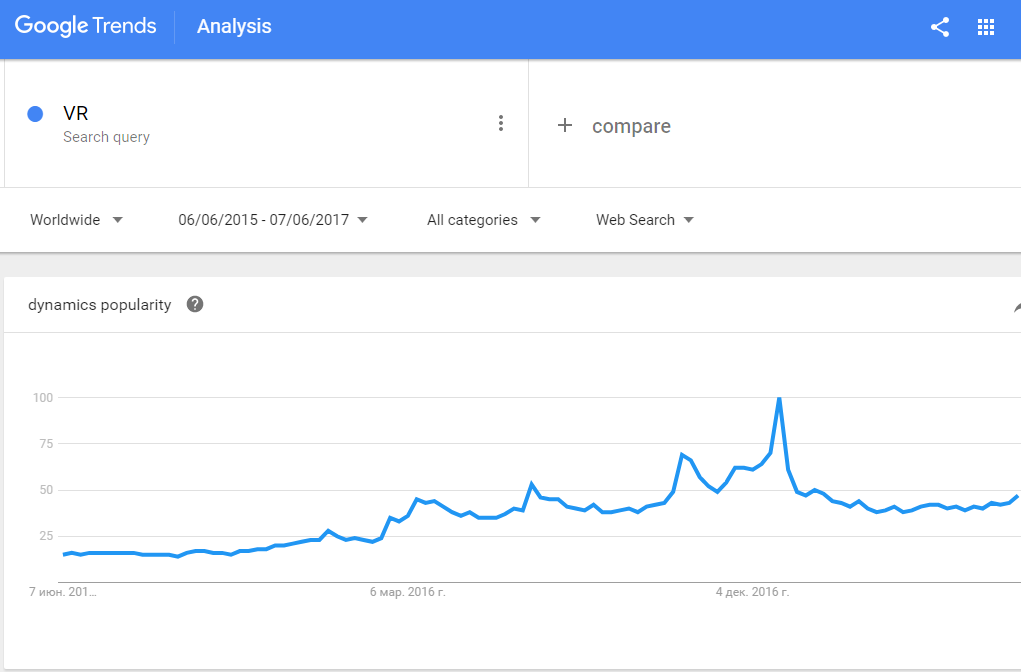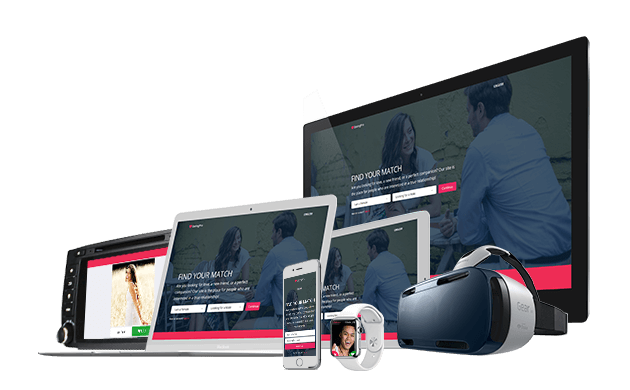 Everything you need to get started and run it:
Our expertise in dating, matchmaking and social networking industries
Any development for your niche. We create amazing experiences for over 100 types of VR AR headsets – including these favorites:

Support in marketing
Technical support
Contact us and get a free quote on any project and modification.
Our process. A more understandable custom software experience. 
1. TELL US ABOUT YOUR PROJECT
Fill out the form for the project estimation. It's absolutely for free.
2. DISCOVERY & ANALYSIS
You meet your project's personal digital producer! They start by discussing your vision, goals and measure of success. This becomes our team's vision and we map out a plan, using analytics and our wide array of in-house resources to target that success.
3. UX & UI DESIGN
Our user experience (UX) team builds wireframe 'blueprints' for your project, focusing on the experience your users will have. Then, our user interface (UI) artists make it pop with your branding, design and personality. Our goal is that every pixel feels 100% like you.
4. DEVELOPMENT & QA
Our in-house team and computer vision specialists get to work, turning your project into a functioning reality! We provide test versions of your project so you can give feedback every step along the way.
5. MARKETING & USER ACQUISITION
We help to optimize your app store presence, ensure the approval process goes as planned and even can help you acquire users through advertising, social marketing and PR.