Software for professional matchmakers
Turnkey solution for independent matchmakers, matchmaking agencies and dating coaches worldwide.
Go for the Dating Pro-based custom matchmaking solution if you want to spend less time developing a matchmaking site and more time marketing it.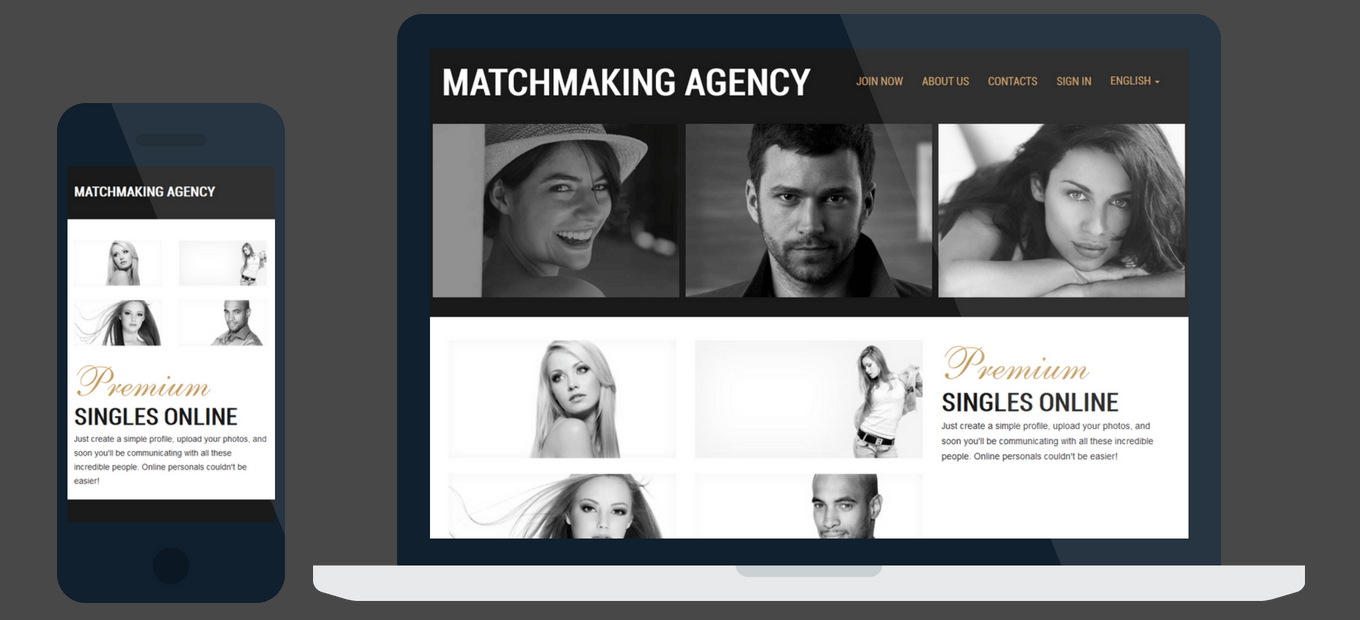 This is what you get
Conversion tools
Increase conversion from visitors into customers with interactive and animated chat invitations. Advertise your selected customers in HTML widgets, photos carousel, photo galleries on the main landing page.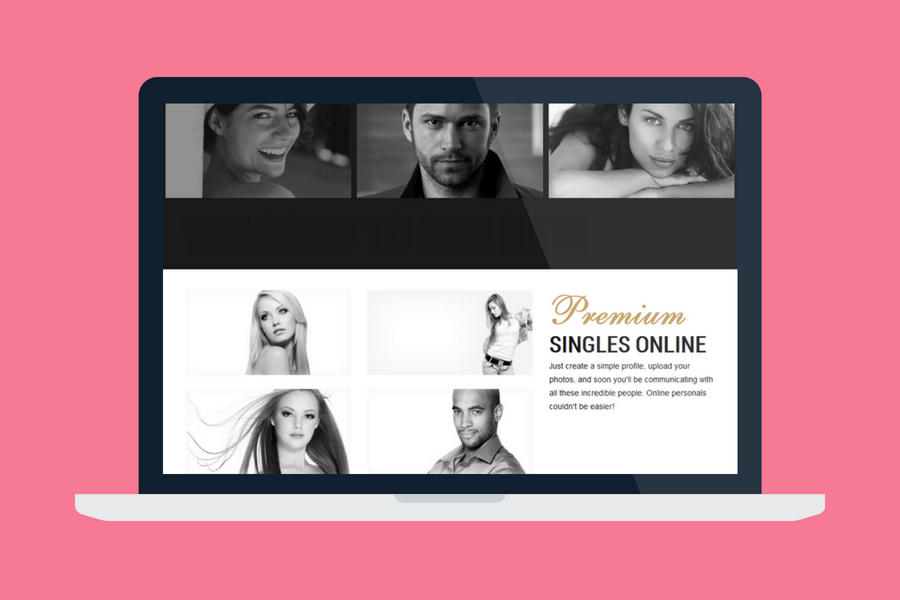 Member profiles
Decide if you want to let people create accounts for themselves or create profiles from your admin control panel. You can have the profile questionnaire thoroughly adjusted to your needs.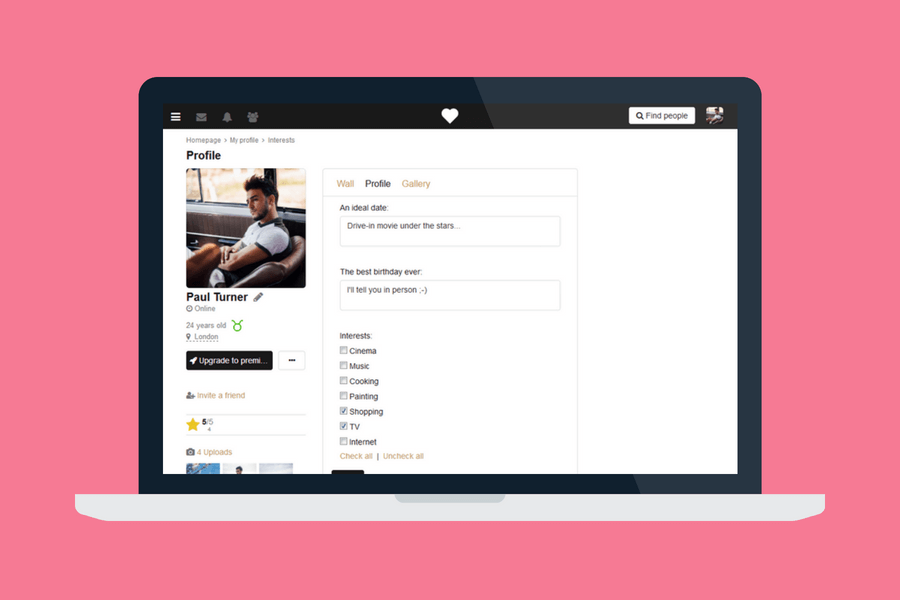 Curated matches and subscriptions
Let your customers manage their own profile and post photos. They can subscribe to receive alerts about new matches, or you can send them hand-picked matches from the control panel. Easily filter people by different customizable criteria, find matches, and use the built-in communication tools to talk to your customers.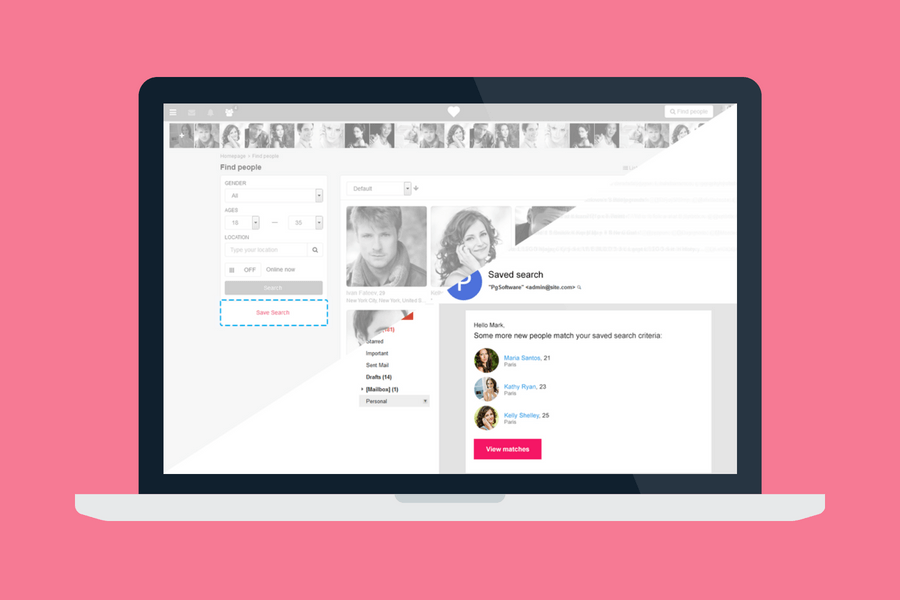 Virtual currency
Use virtual currency that people will be able to spend on the paid services such as reading and replying to messages, having pay-per-minute video conversations, sending virtual gifts and more.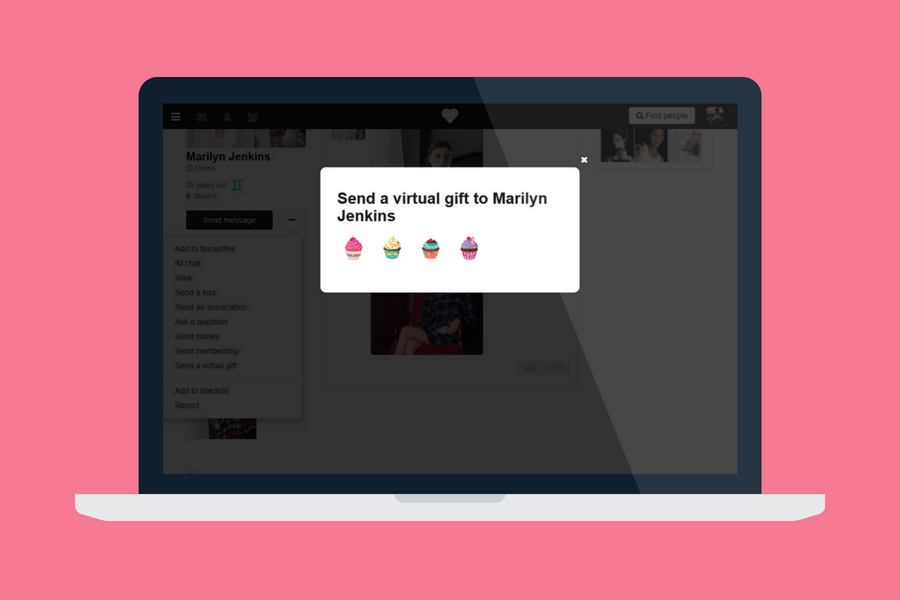 Special events
Give people the chance to register for events directly on your website. It's perfect for speed dating events and other offline adventures. The built-in tool lets members join events, exchange comments and pictures, and invite other site members to join and have fun.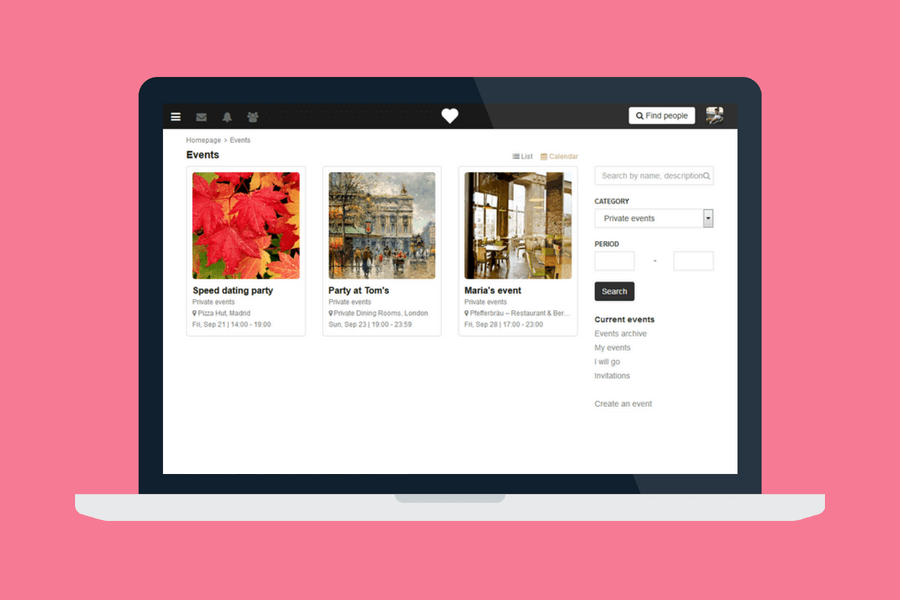 Conversation tools
Use the Site Operator to manage communication between the site members. Every time people of different language backgrounds are involved, you are likely to require the services of an interpreter. With the help of the Site Operator, the interpreters on your team will be able to help your customers converse in real time.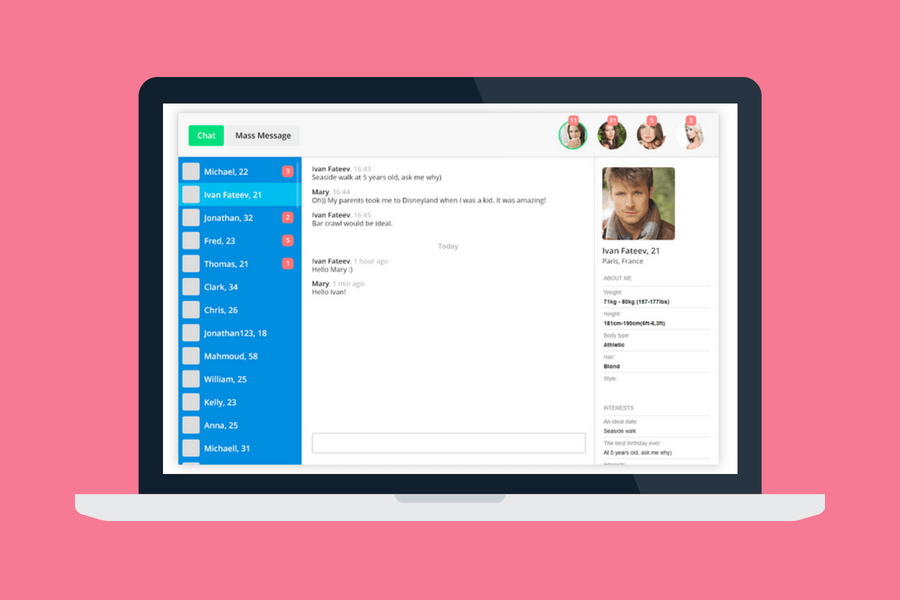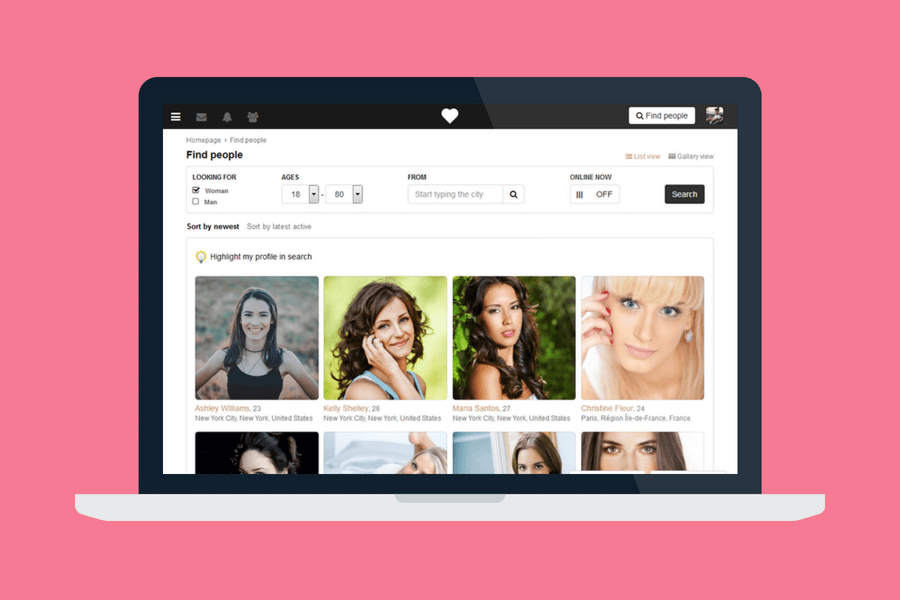 Why choose us?
Full control over your website
Create a branded experience. You get to maintain full control over all aspects of your site, including copyright, watermarks, and the database of members.
Various profit sources
Special features make the site interesting for the members and prompt them to come back and stay longer. People will pay more for your site's paid services.
No restrictions
You get unlimited user seats for your employees and unlimited records in the database.
No coding experience required
Customize your entire site with ease. Convenient administration panel. Documentation and FAQ resources. Free learning with the Dating Pro Academy.
Works on any device
Responsive design for mobile devices. Your website will look good on old and new smartphones, tablets and other devices with various screen sizes.
Multiple languages
Multiple language support will help you cater to international audiences. Right-to-left languages also supported.
Free installation and setup
Contact us in the live chat, by email, by phone, on Facebook and Twitter. We speak English, Russian, German and French.
Get a free quote for any ideas
Our in-house team of experts can perform different types of custom changes. You work with your personal project manager.

"We like the professionalism of the Pilot Group team. Their dating software is the best for us, and they are very helpful with all our queries. Try Dating Pro script, you won't regret it"
Emmanuel Okeke

review from Intercom
Trusted by over 10,000 dating site owners