Dating Businesses In The Era Of Coronavirus: How Quarantine Has Changed The Rules Of Online Dating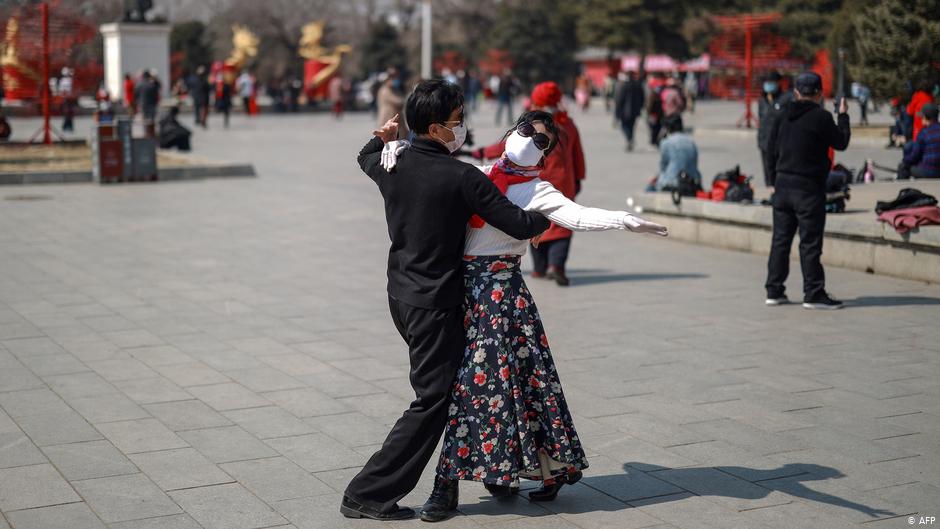 In the context of the current COVID-19 pandemic, self-isolation has become a new global trend. How does global quarantine affect Tinder and other major players in the online dating market?
⮚
The Tinder app, one of the most popular online dating apps in the world, is now welcoming users with an unusual message: "Social distancing doesn't have to mean disconnecting," it begins. "We hope to be a place for connection during this challenging time, but it's important to stress that now is not the time to meet in real life with your match. Please keep things here for now."
Restrictions on real communication are currently in effect worldwide. The goal of these actions is to slow the spread of the SARS-CoV-2 virus. But will this prevent people from matching? Especially in countries where online dating has become the most common way to build relationships?
Even with a glance at the online dating market, the answer becomes obvious: although Tinder and other major platforms, according to WHO's guidelines, recommended minimizing social contacts and confining themselves to virtual dates, all platforms report a dramatic increase in the number of active users in recent weeks.
⮚ Meeting "through virtuality" – as a way to maintain social responsibility
45-year-old Berliner Lars is a fairly active Tinder user. Since the Coronavirus outbreak in Germany, he hasn't met anyone in person in real life. However, as Lars mentions, meeting " in real life" with the matches from Tinder didn't happen often with him even before. He usually waited quite a while before agreeing on a date.
He also mentioned that the topic of virtual dates had surfaced in conversations between even before the epidemic. "A couple of times in chat rooms, we discussed the possibility of dating "by distance" and laughed at how strange, not sexy, and not romantic that was. But it seems to me that now this is the only way to meet while remaining socially responsible" says Lars.
There are no accurate statistics on how the number of people meeting in real life in Germany or other countries changed. But after bars, restaurants, clubs, and dancefloors got closed to combat the Coronavirus, the number of places, where people can meet offline, was significantly reduced.
According to Tinder, users from countries particularly affected by the pandemic have become even more active after social contact restrictions. And now they even spend more time communicating then before.
"The number of daily messages in the US segment of Tinder increased by 10-15% compared to February," said a representative. "And in Italy and Spain, it increased to 25%. The chat duration has also increased by 10-30% compared with the February data"
Other large applications for finding partners on the Internet, such as Bumble and Plenty of Fish, also indicate a surge in user activity – especially in countries where a full or partial lockdown has been introduced to curb the spread of coronavirus.
⮚ Profitable online dating market
According to various sources, the volume of the global online dating market is around 6-10 billion dollars. And it grows rapidly: as the number of online matches that lead to lasting relationships increase, people get more and more willing to pay for services that can lead to a meeting with a potential partner. Convincing evidence for the profitability of online dating was Facebook's decision to also launch its own dating app in 2019.
And although people assumed that the pandemic and the global quarantines would adversely affect the market, all indicate that online dating platforms benefit the most from the crisis. For those users who heeded the call to limit social contacts, chatting and video dating became the main alternative to personal meetings.
Last year, the Bumble app introduced the in-app calls function, and already after the lockdown, the activity of this feature increased by 20%. Plenty of Fish has also created a live-streaming option that allows potential matches to see each other in real-time. Tinder's response to the pandemic was to give away Tinder Passport that allows users to call anyone for free around the world.
⮚ Lack of communication between people – another damage from coronavirus
According to Lars, the "sudden lack of connections" between people has become one of the main negative consequences of the pandemic. And online apps, he believes, are extremely useful in this sense, because they allow you to find people to chat with, even on the Internet.
This is also stated in a statement released by Tinder CEO Eli Seidman. "We know that for many of our users, communication is more important than location. We are going through a difficult period. And although this is not the right time for personal meetings, we understand that Tinder, platform based on communication, can help people better navigate the uncertainty that COVID-19 has introduced into our daily lives. "