How They Use Dating Services in Japan, USA, South Africa and Other Countries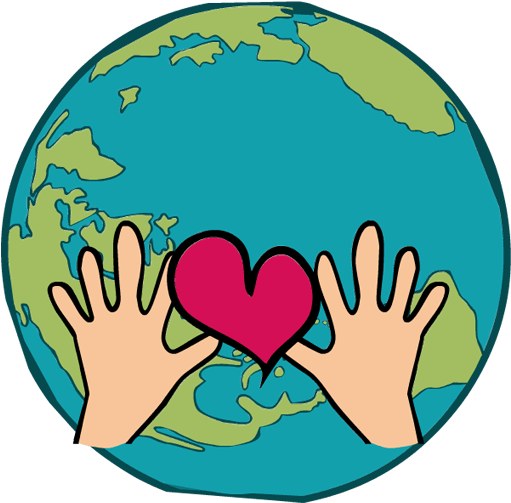 So, you're starting a dating website. Or you already have one and want to scale further.
And one of the aspects of your dating site is your audience, right? But if you are not for that targeted country, how would you know their dating traditions and special quirks?
Ready this translated version of 'The Village' article to learn more:
France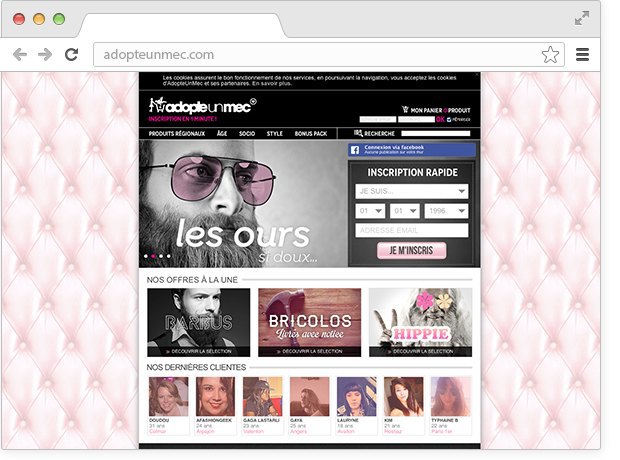 Alyssa Shelaski, from The Cut, described her experiment with Tinder in Paris: "I'm not exaggerating – almost every guy to whom I sent a like agreed to a meeting. This means one of two things: the French are always hungry for love, and as romantic as we want them to be, or it's just that they can't miss a single skirt. " The very first companion told her: "All my friends are in Tinder because they want to meet interesting people." The French have an unlimited desire to communicate with pretty girls, and if the relationship develops, it's just an added bonus. Despite the stereotypes of the French as passionate lovers, most of them are conservative: they arrange a date in the park or invite to ride bicycles. The Americans describe the behavior of the French on dates with the word "old-fashioned."
The French themselves say they do not believe in the concept of dating in principle. If the French go on a date, they will always find a reason to call it something else.
Popular dating sites in France are Badoo (according to MyWot, about 1.5 million users) and OkCupid. Local sites are also quite successful: AdopteUnMec.com, Meetic.fr. The first is a virtual supermarket: women add men they liked to the shopping cart.
USA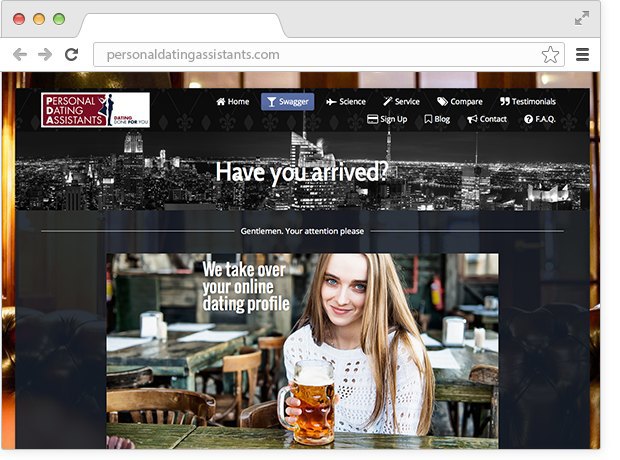 When we talk about dating in America, we are talking more about large cities like New York and San Francisco. Unlike the French, who lead a measured lifestyle and are often ready to meet, in New York the process of dating is more time-consuming. Even if it is possible to quickly reach an agreement in the Tinder, it will be difficult to agree on going offline: it will take a long time to adjust to the tight schedule of both parties.
According to Pew Research, one in five Americans aged 25–34 uses dating services. A third of them never went to real meetings.
In 2007, New York introduced the Internet Dating Safety Act, designed to regulate the operation of dating services. Since then, sites have been obliged to warn users of a danger that could happen when they transmit personal data to strangers.
People saw dating sites in a skeptical light for a long time because of security issues, spam, and hidden payments. In addition, many sites received discrimination allegations. Gay groups complained that some services (for example, the popular site for serious relationships eHarmony) do not allow you to choose a same-sex partner. Many sites still do not provide the ability to specify a search for both sexes, which limits bisexuals.
In New York, there is a separate market for "ghost-writers" – people who make up profiles for their clients and, if necessary, communicate with candidates themselves until the offline meeting. For example, Personal Dating Assistants provides a full monthly follow-up for $ 700.
Brazil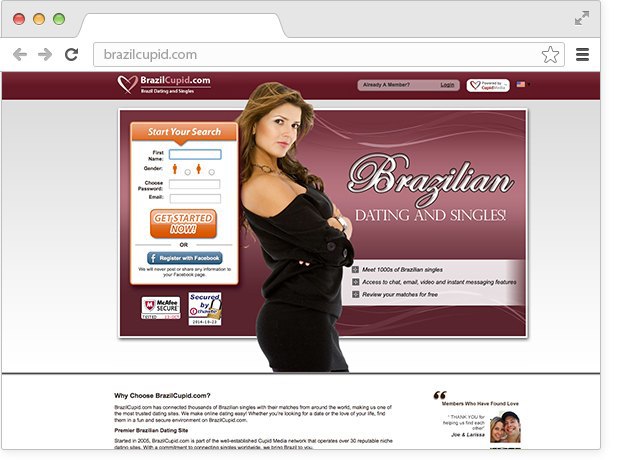 On the very first date, the Brazilian man can confess his love and propose to marry him. And the next day – he disappears. Men are impulsive, and their words should be perceived as an emotional outburst at a particular moment – "I felt that I love you." In addition, Brazilians most often do not plan dates in advance. Be prepared for the fact that you will receive a message with the text like "well, see you in an hour at this bar?". And this does not mean that you are perceived as something special.
Brazilians, like other Latinos, are very jealous. Often relations with freedom-loving women are hindered by their rigid principle of possessiveness. For example, if a girl wants to go alone to a party of friends, she will have to go through a serious showdown. It seems like it is believed that when she goes without a pair, it is a signal to others that she is now alone. Brazilians, although confident in themselves, fear that without them, other candidates will immediately begin to pester their lovers. The boyfriend should always be there to prevent such a situation.
Another fact from those who have experienced a relationship with the Brazilians is their serious attitude to Facebook. When you start dating, you need to indicate the status in the relationship. Otherwise, the Brazilian will think that the girl has something to hide.
At the same time, one of the most popular sites here is Ashley Madison, so we can conclude that married people are not averse to having fun separately from their halves. Success is also enjoyed by Badoo, BrazilCupid.com, Zoosk, and Gay.com.
Japan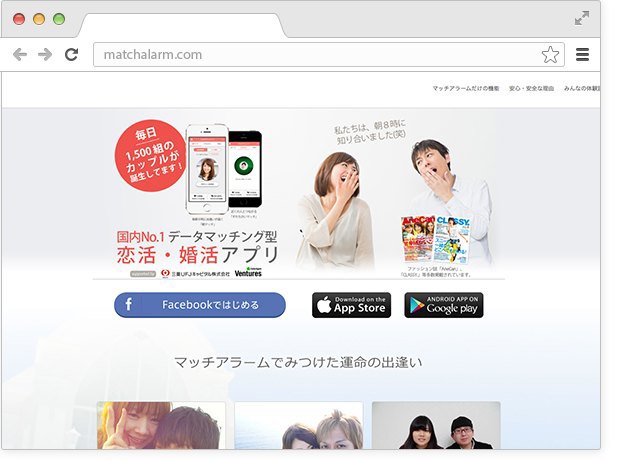 Online dating here still seems strange, the older generation denounces it. The main thing to remember about dates is that you cannot be late for them. Better not to come than to be late.
The My-Qpit service, which attracted 10 thousand users within a month after its launch, is quiet successful. It allows you to search for partners by age, occupation and hobbies. The functionality is similar to Tinder: if two people like each other, they can start a conversation. Then their Facebook profiles will open and you can go to chat there or meet offline. The service belongs to a group of companies called "deai-kei" (a place for dating) in Japan, and it is forbidden to use it on a mobile phone.
Another popular project – MatchAlarm – every morning offers a new person, that it selects based on the social graph in the social network. Users love the service because it performs the search itself. Though, for each click "I like you" button you'll have to pay about a dollar.
The word "omiai" means the Japanese tradition, when individuals are presented to each other as a potential husband and wife. Omiai-jp.com is Facebook's most popular relationship building app. There you can choose a partner according to 24 criteria, including age, nationality, income, personal qualities, and etc.
South Africa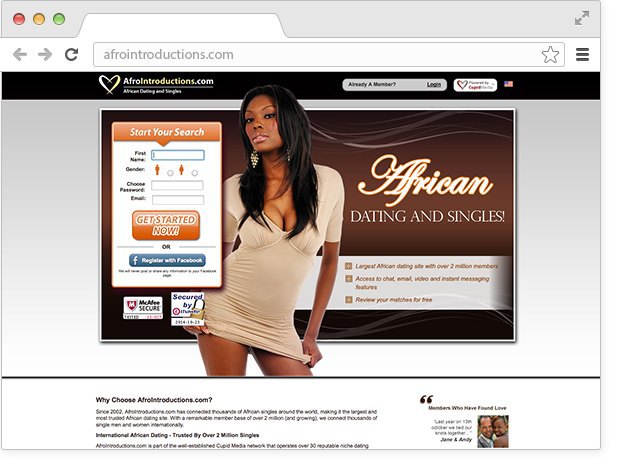 One of the most popular sites in South Africa is Afrointroductions.com. The success is enjoyed by American Zoosk and eHarmony, as well as AnastasiaDate.com, a service for finding girls from the former USSR.
African men enjoy meeting foreigners or inviting them in to show cooking skills. If the meeting takes place in a restaurant, you do not need to pay for yourself: this can offend a man. In order to get an African woman, you will have to be persistent and be prepared to invite her several times before she agrees.
In North Africa, as in most countries in the Middle East, sex before marriage is prohibited. Mostly dating occurs through parents and older relatives.
Germany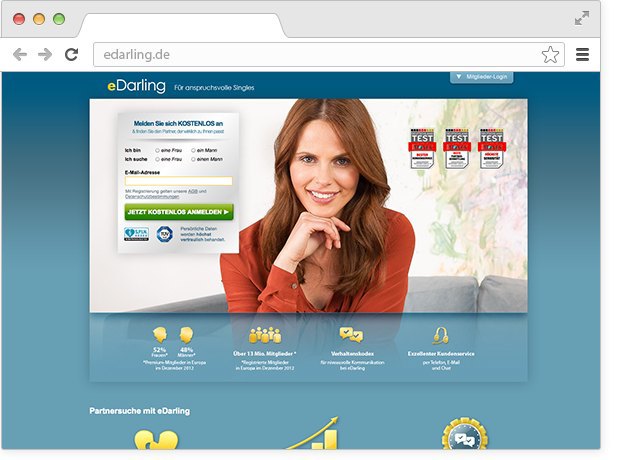 The Germans love to quote famous philosophers on their dating site pages. One of the most popular sites is German Edarling.de. Many Germans can be found at Badoo, Friendscout24.de, GayRomeo.com. In Germany, there is Spin Kodex, which regulates the relationship of dating sites.
The peculiarity of communication is that women often take the first step, and men only respond. And every single conversation is about the results. For example, they ask: "Hello! What benefit did you get from today's sunny weather? "The Germans prefer not to waste time on small talk. A relationship is often expected to be taken seriously, and long-term plans can already be made at the first meeting.
India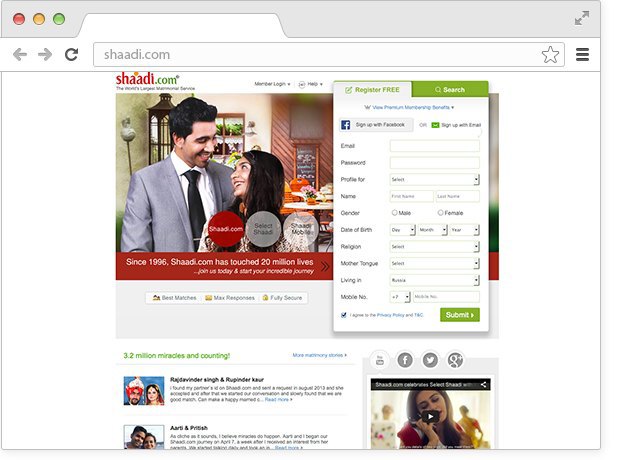 There are many fake profiles on Indian dating sites. These profiles are easy to identify – just one uploaded picture of a top model, which is easy to find on Google.
The most popular service is Shaadi.com (in Hindi it means "wedding"). Though, foreigners often show dissatisfaction with the fact that to get on the site you have to communicate with the manager by phone first. Other well-known services are Meetup.com, Hornywife.com, eHarmony.com, and OkCupid.
On dating sites, Indians are looking for future wives and husbands. Often between the first date and the wedding, the family hires a private detective to verify the reality of the data published in the ad.
Sites include blood type, exact day and minute of birth, annual income, habits information and answers to other important questions about a potential partner. For example, Shaadi offers these search filters: gender, age, religion, language and caste. Advanced Search allows you to choose a skin tone.
Often on dating sites, relatives post ads. For example, on Jeevansathi.com: "My sister is an ordinary girl, and we are looking for a good person for her future life. She is the youngest of seven brothers and sisters. "
Russia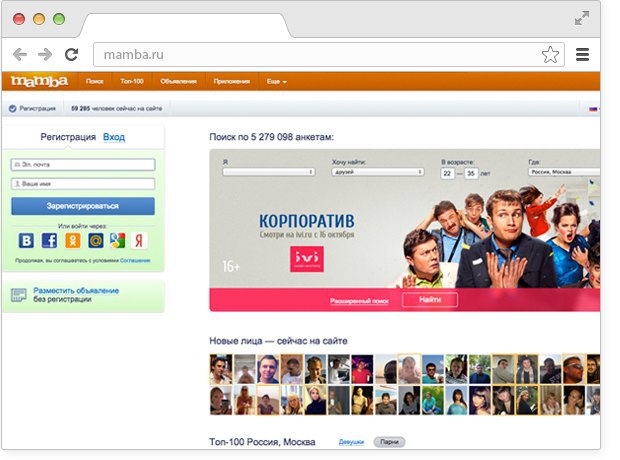 The most popular service is Mamba.ru (in the foreign markets they use the brand Wamba.com). The site was often criticized for the presence of prostitutes, and in 2012 the company decided to remove the "sex" option in the "purposes" field. However, after this, the was a huge outflow of users, and a year later the option was returned back. "It turned out that sex is needed even for the audience that did not indicate this. This purpose option was one of the most thrilling parts of the site, without which it became boring and cloying, "said Mamba's director Andrei Bronetskiy.
Despite the fact that the service interface looks outdated, this well-known brand attracts new users.
Recently, the Pure project was launched, which did not hide their goals, but it turned out that there are not so many girls who are ready to openly agree to sex. "Any dating service is about a serious relationship," explains Sergey Sigitov, the head of Zang's anonymous call service. "A man is driven by sexual interest, while a woman is there mostly for attention."
United Kingdom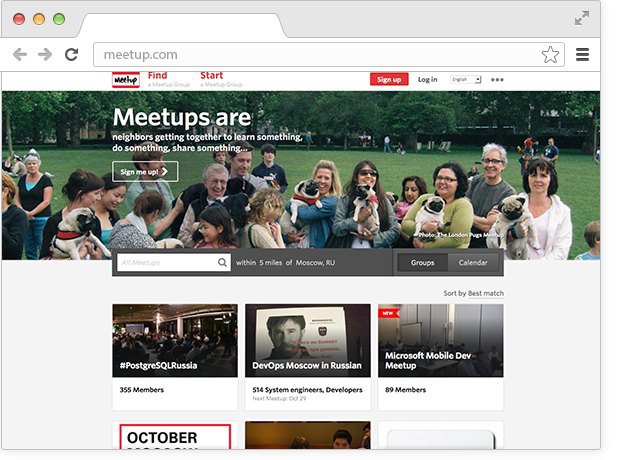 The most popular services are Meetup.com, Pof.com, Match.com, and the JDate.com (Jewish dating site).
Britain has an ODA (Online Dating Association) that governs all controversial issues. According to recent studies, there are about 17 million singles in the country, and half of them are looking for serious relationships on dating sites. And a third of users lie in their profiles. And a fifth of the married between 19 and 25 met their partner on the Internet.
Most British guys love three things: sports, beer and talking about sports over a glass of beer. The English women have already learned how to maintain these conversations, so when you are planning a date with the British guy, it's worth seeing who won the last football matches. Appearance is of great importance – most British guys pay attention to style.
The English often flirt with other women or men but remain loyal partners. Men like to get acquainted with foreigners because most people think English women are not very attractive.
China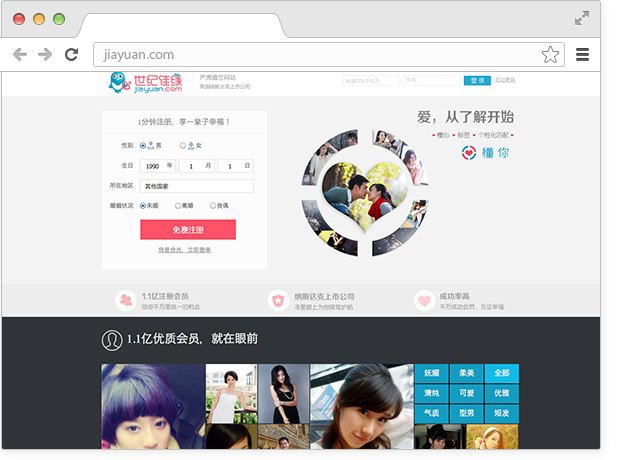 "Without an understanding of Chinese culture and traditions, foreign services cannot win the attention of users," said co-owner of Jiayuan.com, the largest dating platform in China.
The most difficult thing for the Chinese is to find a place to meet their loved one. They usually get to know each other at universities, where eight people live in each dormitory room. Going to restaurants is expensive, thus they can only meet in parks. "Only a few come to class to study. Many bring books, but do not even open them. They talk to people they like and look at each other." said a student from Shanghai to ChinaDaily. Another problem is that women in China are becoming more educated, but conservative men prefer to meet with those who will not be smarter than them.
At the same time, in China there are severe barriers to online dating: if a girl meets two guys at once, they begin to consider her irresponsible and would not want to marry her. In addition, sites that help getting acquainted with foreigners are prohibited here.
November 11 is considered a holiday for single people in China. On this day, they are working hard to find a partner. Those who do not have time to search online paste ads in public places – in parks or at bus stops. This is often done by young girls' grandmothers who want to help them get married as soon as possible.
According to ChinaDaily, it is important for Chinese girls that a man "takes care through small actions" – for example, "pour water into a glass without asking or offer a piggy-ride if she is tired."