Niche Dating Site Trends: Matchmaking, Mobile dating, Adult, Virtual, and Niche Solutions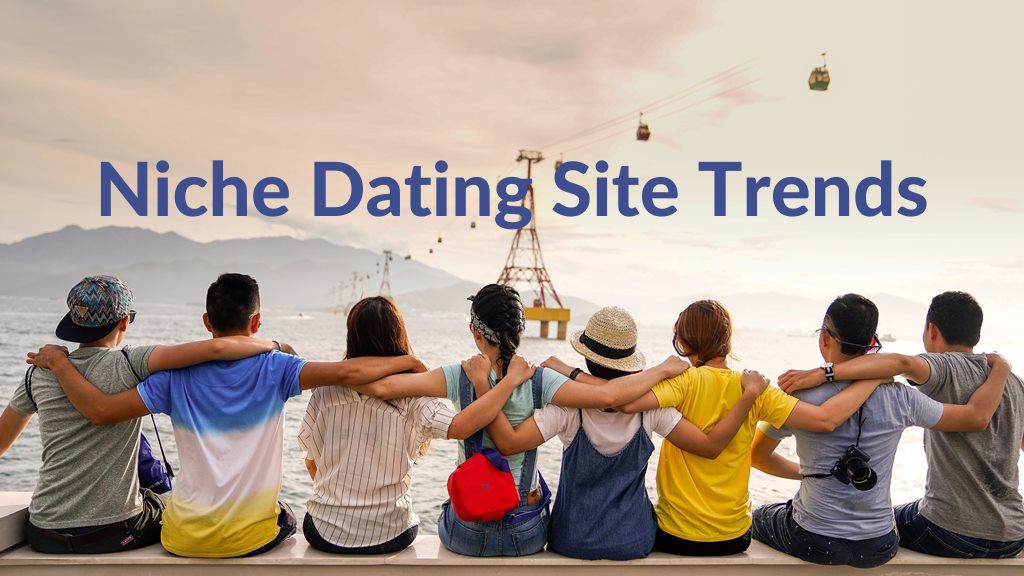 If you ever tried to look up what is a niche dating site or the way how to start a niche dating site, you'll more or less know what's niche sites are and that there are tons of different niches out there.
We all heard that Coronavirus changed dating for good, but no one can say for sure how the niche dating sites were affected.
We've gathered some of the most popular dating niches and checked the trends – whether people started searching more or less.
Here's what we've noticed in niche dating sites trends: 
1. Matchmaking trend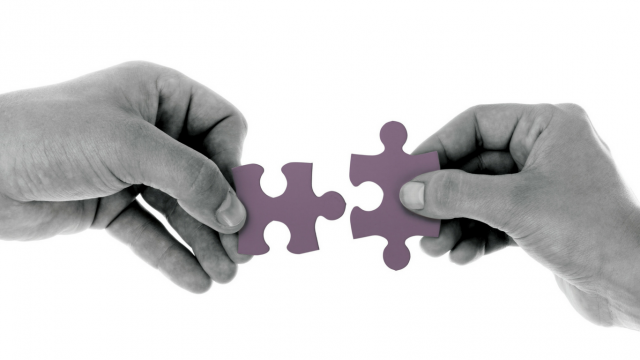 Matchmaking and dating coaching has a stable trend over the last ~2 years. However, several major dating sites like eHarmony and Match started offering live dating advice to their users.
Matchmaking is one of the activities that can help people find their matches and maintain safe social distancing.
Moreover, the latest polls showed that singles' relatives really affected their desire to find a partner as well. So it's no surprise that people decided to give it a try.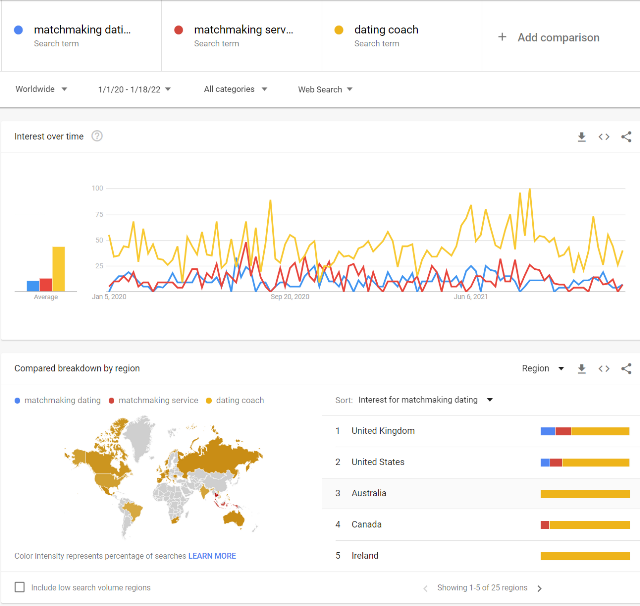 💡Marketing tip: Launching a site where people will just register and pay you to get dating advice doesn't require a lot of functionality. And marketing it in your local area would decrease the time to first revenue.
Start your matchmaking site with Dating Pro
2. Mobile dating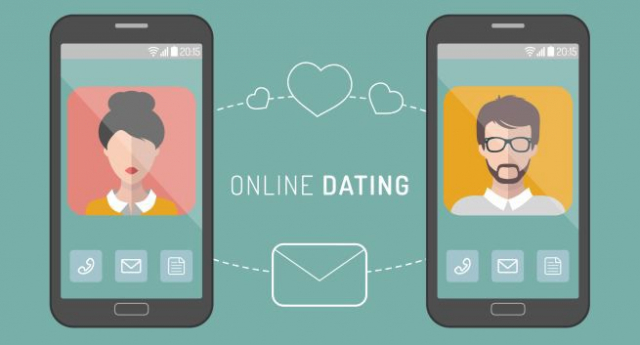 It's no surprise to anyone that current Internet activities switch more and more towards mobile devices (smartphones, tablets, smartwatches, etc).
Mobile apps usually offer fewer features than PC sites, mostly due to the limited sizes of the screens, but using apps is easier and you always have your mobile phone near you.
So it's no surprise that the dating apps trend gets more and more audience out there.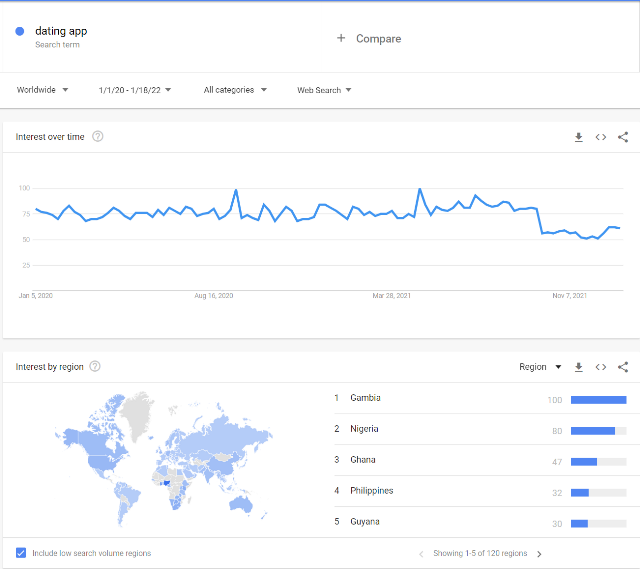 💡Marketing tip: You can launch only and app (IOS, Android, or both) but you'll still need a website or just a webpage. Searching in App Stores doesn't work as good as searching in Google, so it's easier to forward all of your traffic (from online or offline ads, word-of-mouth, or regular organic search traffic) from webpage straight to your app on Google Play or Apple Store.
Start your mobile dating app with Dating Pro
3. Adult dating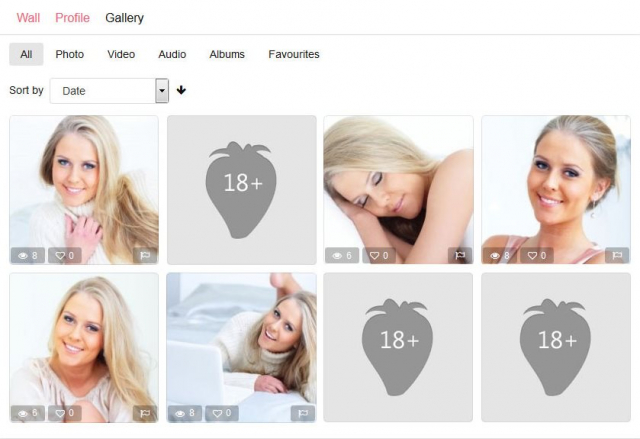 The adult dating niche is probably one of the oldest and the most stable niche to build a profitable dating business in.
As you can see from the trend map below, people from all over the world (where Google is used) search for adult dating sites almost equally.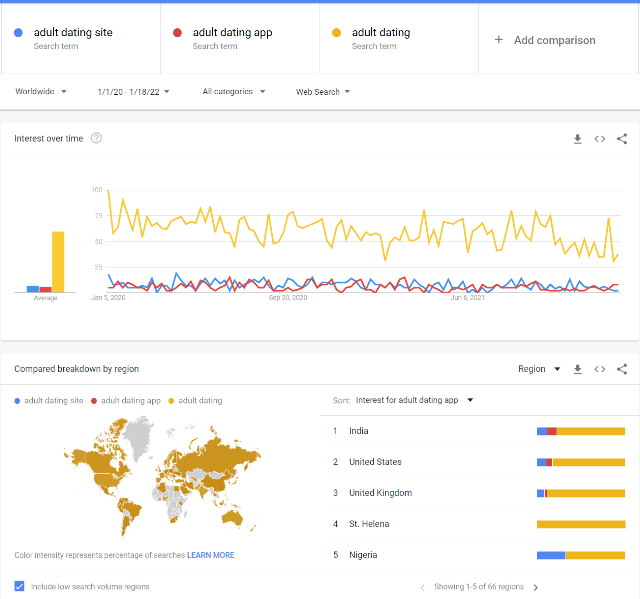 💡Marketing tip: Before launching an adult niche dating site, it's better to think about your business model – i.e. why users would pay you, what would you be selling. People spend huge sums in the adult niche, but they still need to feel that the thing they get in exchange for their money gives them more than they spend.
Start your adult dating site with Dating Pro.
4. Virtual dating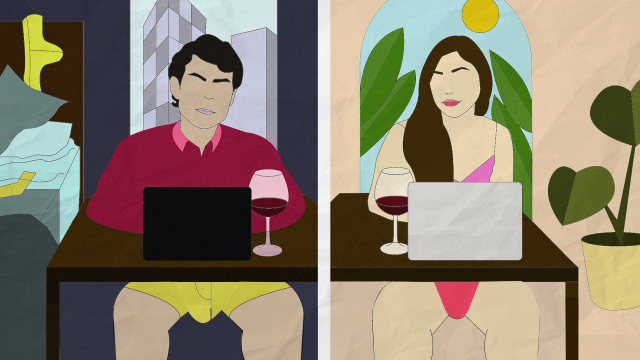 A somewhat expected surge in searches happened for virtual dating.  Pandemic with its isolation and social distancing made a swift transit of real-life dating into a virtual plane.
During the lockdown, we saw different interpretations of virtual dating: from simple one-on-one and group video calls to more complex things like virtual romantic dinners, virtual museum tours.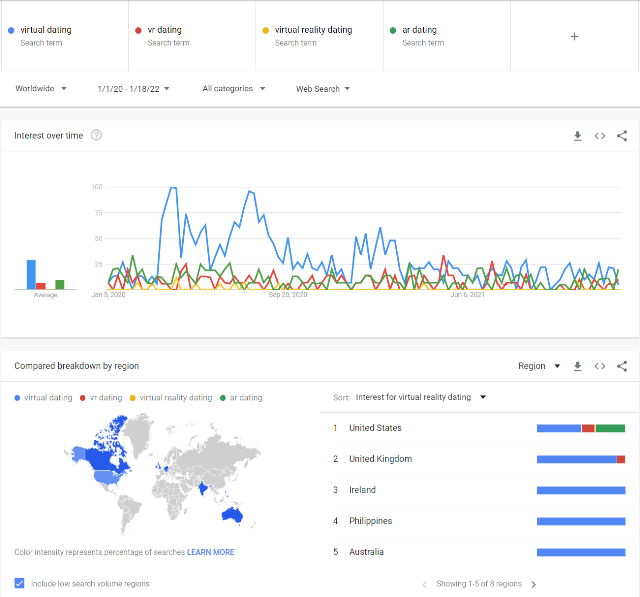 Here's a separate trend table for video dating: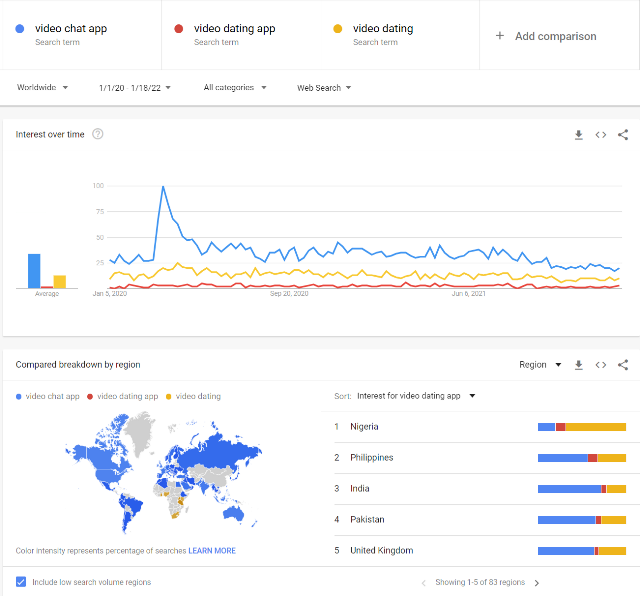 💡Marketing tip: Access to video chat is usually separated in two ways: users either need to buy a membership to use it or they use it on a pay-per-minute basis.
Start your virtual dating site with Dating Pro.
5. Niche platforms trends: Sugar daddies, vegans, singles with STDs, seniors, and affair dating
And here's a short overview of 6 niches that are a little bit less popular than those above, but still can be of profit for you.
As you can see from the charts, all of these trends have a continuous and stable demand.
But you are not required to start your site only in the niches we've listed above. This is more of a how-to guide to show you that you don't need to base your choice on luck, but you can actually check what people want right now. You can even develop your own unique niche and be the Big Boss there. It's all about demand and supply
Now that you know what is a niche dating site and how to start a niche dating site, you can be more confident that your idea will be profitable and, in the end, help people find what they are looking for.
And if you have any questions, feel free to drop them in our live chat or through our toll-free phone number.
---
Created Jun 18, 2020
Updated Jan 18, 2022