Reasons Why You Should Start a Dating Business Online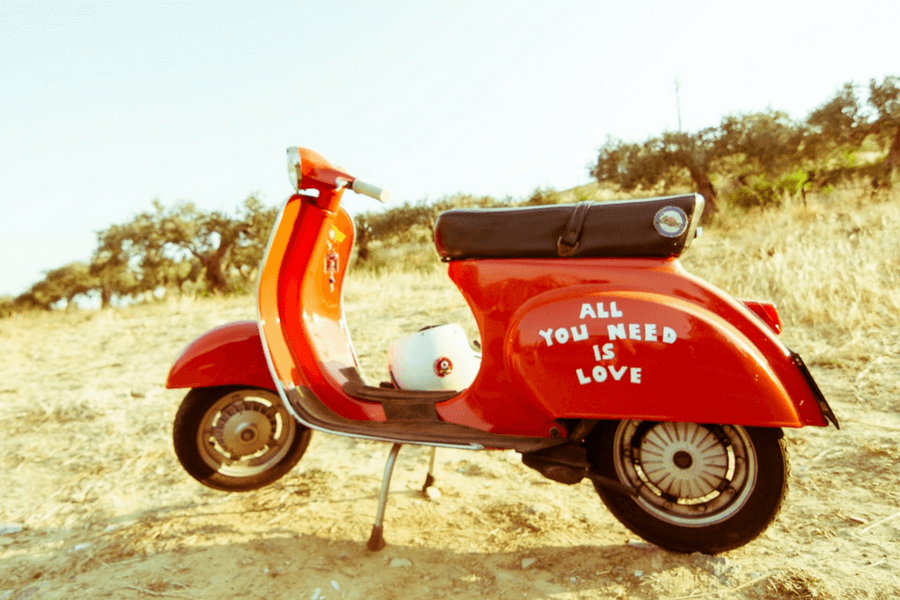 The market of online dating is a lucrative one (just check the stats), but apart from there being a lot of money involved, there are other reasons to start an online dating business.
Online businesses don't have the traditional hurdles faced by most new ventures. They are arguably the best investment that entrepreneurs can make, for a number of reasons.
Reason 1: Scalability
Scaling any business is not easy, but an online business has its advantages. For instance, a brick-and-mortar store usually has a limited audience, within a certain radius from the business location. With an online business, you can reach out to anyone who has access to the Internet and is interested in what you can offer.
Once you have segmented your customers, identified every marketing channel that can bring you money, and built up a successful advertising strategy for your online business, you can increase the budget and grow very fast.
Reason 2: Access to the worldwide market
What's good about an online dating site or app is that it's available 24/7. There are no specific hours of operation, and there are no geographical boundaries — your online business can produce revenue even when it's night in your part of the globe.
If you already operate an offline business, such as a matchmaking agency, moving your business online will give you access to a wider pool of clients. You are no longer competing against other agencies in your area for the same small network of customers. Instead, you can attract the clientele from other towns and even countries. It will help you expand your business's reach dramatically.
Reason 3: Freedom
When you own your business, you are free to work on the projects you are truly passionate about. And the bottom-line profit is all yours, which is good.
Many of the Dating Pro's customers have met their significant other online, or have seen other people meet their spouses and partners. They come to us with the idea of starting a dating service to make the same possible for many more people out there.
What is more, when you learn how to do business online, you're actually training yourself to create your own job security. If you learn how to manage and promote your dating website or mobile app, the chance is high that you'll be able to repeat this process — even if your original idea doesn't pan out.
Reason 4: Low start-up cost and high margin
In order to become a dating site owner, you need to pay for a dating software solution (turnkey or otherwise), a domain name and a hosting account. That's it. These are going to be your only real expenses as compared to a regular brick-and-mortar business.
An online dating business means that you can skip the huge costs associated with an offline business. Not only can you spare things such as a rented office or retail space, but you can also eliminate having to invest in stocking inventory.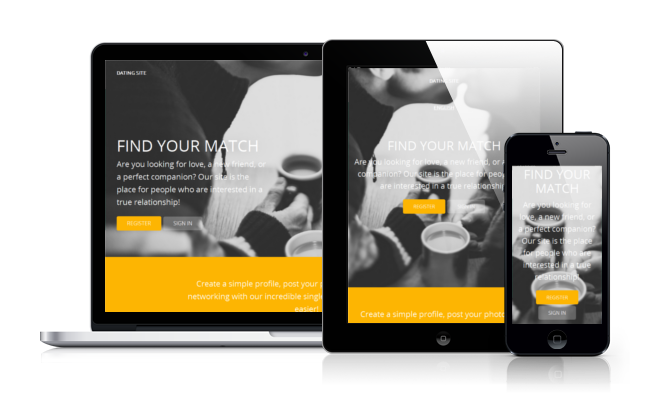 Imagine you had a business selling consumer goods. In a physical store, you would need to keep all of the goods variations in stock. If one variation didn't sell, you would be forced to discount it and take a loss. Instead, you sell premium memberships and services on your dating website, which are basically virtual entities, and you can adjust prices at any time.
Even if you do decide to employ a team of designers and developers to maintain and improve your dating website, it will likely still turn out less expensive than maintaining a physical presence offline.
Reason 5: Better time with your family
Modern technology lets you operate your business literally from any location. What you need is access to the Internet and a set of communication tools.
Not being tied to a particular location or desk from nine to five can be empowering. Don't mistake freedom for time to slack off, though. Use the freedom as motivation to work even harder. The hard work is well worth the ability to spend more time with your family and partake in activities that most nine-to-five office workers miss out on.
Besides, with childcare costs often exceeding thousands of dollars a month, you may find that running an Internet business allows you to both cut your costs substantially and spend more time with your children.
The Future of Online Business
The future of the online dating business promises to be very exciting. Today, every owner of a smartphone or a mobile device can access your dating site or app from anywhere.
With all the rapid technological changes going on in the world, you can continue to make an impact on the lives of your customers even in the future if you take into account the following principles.
1. People will use the technology of the future to meet ancient needs
The basic human psychological needs will remain the same as long as we can call ourselves humans. When you come across a new technology, think about how people are likely to use it to solve an old need, such as the need for love and connection. Think Tinder and what it did to the online dating scene. Perhaps it's time for the new innovations in the sphere?
2. Keeping an eye on the trends is a must
Watch your competitors, subscribe to blogs of thought leaders in the dating industry and beyond. Find out what your customers want, and use that knowledge to continuously improve your online dating service.
Being customer-centric can help you keep an eye on the emerging competitors, the ones who are not nominally "in your industry", and yet deliver the same "end benefit" as you and therefore might put you out of business.
Look out for the new technologies that enter your space, and even the new technologies that are being tested in adjacent industries. Take virtual reality and wearable devices for example. They were not exactly dating-oriented from the get-go, however, people start using them to interact with their dates or significant others.
—————————-
Starting a dating business online may sound like a complicated thing to do. Once you find your way around, though, you will marvel at the opportunities. So go ahead and give it a try in the New Year! PG Dating Pro team will be happy to consult you.
The title image in this blog post is by Davide Ragusa.